1/1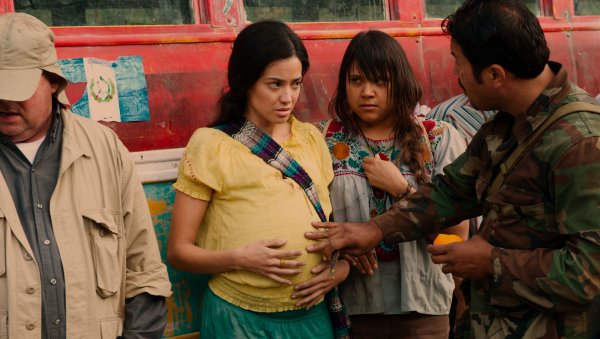 ---
OJALA
NY Premiere
Cast:Elizabeth Liang, Marisa Quinn, Edy Ganem, Natasha Perez, Ingrid Oliu, Sal Velez Jr.
Crew:Producers: Irina Popov - Screenwriters: Joshua Beirne-golden - Cinematographer: Jonathan Boal - Editor: Xue 'fox' Yin -
Email:rvelasqu@gmail.com
Synopsis
All her life, Ana has yearned for the approval of her distant mother, Olga. Though Olga loves Ana, they have never been close. Olga has struggled to let go of her dream of becoming a singer ever since she became pregnant with Ana. In Ojala, these two women come face to face with each other at multiple points in their lives -- Guatemala in 1983, Los Angeles in 1992 and Los Angeles in the present.
Trailer
About the director
Ryan Velasquez was born and raised in the San Francisco Bay Area to a Guatemalan father and Chinese mother. Growing up biracial, in a diverse socio-economic community has impacted his voice and style as a filmmaker. In 2007, he graduated from U.C. San Diego's Media program, with a focus in Film. Since then, he has directed over a dozen short films, while living in different cities across the United States, including New York and, most recently, Los Angeles. He has also worked professionally as a creative consultant for companies such as Google, Forbes, and Avid, overseeing multimedia and video production on various projects. Most recently, Ryan finished his second and final year as a Directing Fellow at the prestigious American Film Institute. There, he was awarded the Bridges-Larson Grant for demonstrated skill in working with actors. He also had the great privilege of learning directly under esteemed filmmakers such as Mick Jackson and Jonathan Lynn. He is now currently in development of his first feature film.
Related links