2021

 BROOKLYN FILM FESTIVAL
---
SUBMISSIONS

ARE NOW CLOSED!

BFF accepts paperless entries submitted via FilmFreeway.com. The platforms provide cost-saving, online entry to major film festivals with one master entry form per platform.
---
FREQUENTLY ASKED QUESTIONS
When is the next Festival?
The next Brooklyn Film Festival will take place June 4-13, 2021
2021 Edition SUBMISSIONS are now closed. SUBMISSIONS for the 2022 edition will open as early as July 1.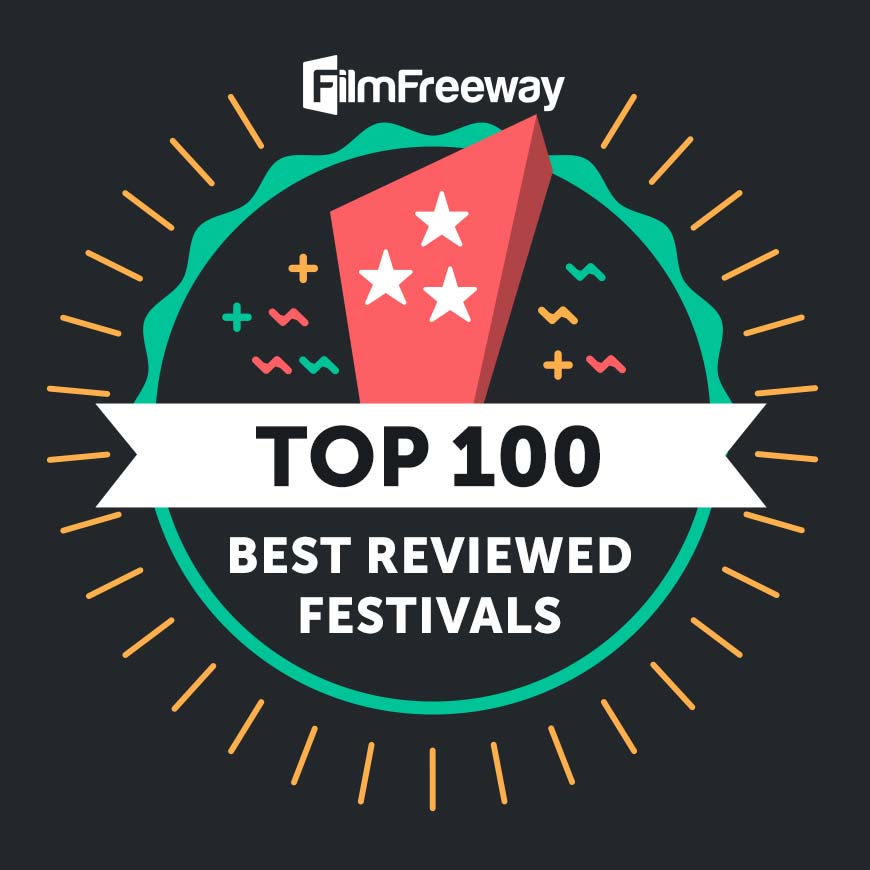 ————————————-
Postmarked by = Submission packages can be mailed until the day of the deadline.
The next Brooklyn Film Festival will run for 10 days at the beginning of June, 2021.
Selected and not-Selected Filmmakers will be notified via email by May 8. Full lineup will be officially announced by May 15.
WHEN WILL I BE NOTIFIED IF MY FILM HAS BEEN ACCEPTED
Whether Filmmakers have been selected or not, the festival will notify every participant via email by May 8.
IN WHICH FILM CATEGORIES DO YOU ACCEPT SUBMISSIONS
Categories: Narrative Feature, Documentary Feature, Narrative Short, Documentary Short, Experimental, Animation. + View categories and rules
IS THE FESTIVAL COMPETITIVE?
YES. Through the resources of industry-related sponsors, the festival awards the winners with a total of approximately US $50,000 in prizes: cash, products, and services. + AWARDS
ARE ALL THE FILMS IN COMPETITION?
To participate to the competition, a film must be at least a NY Premiere. All the films though, are elegible for the Audience Award. BFF offers an Audience Award in every category, including KidsFilmFest, a BFF program for children in its 17th annual edition in 2021.
WILL I RECEIVE FEEDBACK OR COMMENTS ON MY FILM?
NO. Due to the high volume of submissions we receive, we are unable to provide feedback on all film submissions. However, after the festival is over, filmmakers can contact the festival office to requests feedback.
HOW MANY FILMS DO YOU ACCEPT IN THE FESTIVAL?
For the 2020 edition the festival's film lineup included 149 films.
SCREENING FORMAT FOR SELECTED FILMS:
The Festival will request from the selected filmmakers a copy of the film as APPLE PRO RES 422 (1920X1080). We accept both NTSC and PAL. The festival supports 5.1 surround, but encourages to submit a stereo backup as well.
WHAT IS THE KIDSFILMFEST?
KidsFilmFest is an exciting initiative of the Brooklyn Film Festival. The festival takes place annually in June. Rolling Submissions are open through FilmFreeway. For further information visit brooklynfilmfestival.org/kidsfilmfest
ARE THERE ANY TIME RESTRICTIONS?
Narrative Features must be no less than 40 minutes, Narrative Short films no longer than 40 minutes. Documentary Features must be no less than 40 minutes, Documentary Shorts no longer than 40 minutes. Animation and Experimental categories have no time restrictions.
CAN I RELEASE MY FILM THEATRICALLY OR ON BROADCAST TELEVISION BEFORE THE FESTIVAL?
Entries cannot have a theatrical run (commercial release) or be broadcast (TV) anywhere in the US, or be posted online by a film distributor who owns the film rights before the last day of the festival. Previous screenings at other film festivals, as well as private, industry, and press screenings are OK. If the film is posted online by a filmmaker who still owns the film's rights, we kindly request to remove/hide it from public view up until the last day of the upcoming festival. Although the "New York Premiere" status is not mandatory to be selected by the festival, it is required to enter BFF's Competition.
CAN I SUBMIT MY FILM IF PREVIOUSLY SCREENED AT OTHER FESTIVALS?
YES. There is no maximum number of festivals at which the film may be screened however the "New York Premiere" status is required to be selected for the competition.
ARE THERE ANY LIMITS ON THE FILM'S AGE?
BFF accepts only films that are no older than 2 years.
I SUBMITTED MY FILM LAST YEAR BUT IT WAS NOT SELECTED. CAN I RESUBMIT MY FILM?
We allow it, but we don't encourage it. To resubmit a film, the project must be significantly re-edited. A film may be resubmitted more than once if it has been worked on in the last year.
WHAT IS THE SHIPPING ADDRESS FOR PACKAGES?
Mail your complete submission packages to:
Brooklyn Film Festival
180 South 4th Street, Suite 2 South
Brooklyn, New York, 11211 – USA
CAN I SUBMIT A WORK-IN-PROGRESS OR "ROUGH CUT"?
Works-in-progress are considered only if submitted during the LATE SUBMISSION DEADLINES ("Late" and "Extended" deadlines). Filmmakers might submit a Work-in-progress only if the film is scheduled to be completed at least 3 weeks before the beginning of the festival (June). Please list which elements of your film are missing.
---
Submission deadlines for the (next) 2022 edition are:
– Earlybird: November 30, 2021
– Regular: January 27, 2022
– Late: February 17, 2022
– Extended: March 10, 2022