About BFFFilm SocietyStaffDesignPhotos
---
BFF

STAFF 2023
Executive Director
Marco Ursino 
Director of Development
Susan E. Mackell
Programming
Emilia Ferreira
- Feature Narrative Programmer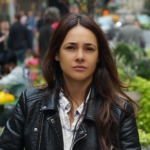 Feature Narrative Programmer
Emilia Ferreira is a Brazilian-born-turned-New-Yorker-made-on-Earth filmmaker. Pragmatic about details and romantic about goals, her debut feature film, The Unattainable Story, premiered at the New Directors Competition at the Mostra – São Paulo International Film Festival in October 2016, where it was acquired by Europa Films for Brazilian distribution. The film is currently showing in the United States and international festival circuits. In 2015, Ferreira received the National Association of Professional Women's VIP Woman of the Year award for outstanding excellence and dedication to her profession and the achievement of women. Besides feature films, Ferreira has directed a variety of purpose-driven content projects. Highlights include work for the Siddhartha School in India, commissioned by Go Campaign and featuring the Dalai Lama; Trip Transformadores, which includes nine Documentary-style short films for one of Brazil's most influential pop magazines, TRIP; and Grey Advertising's mission film for the University of Pittsburgh Medical Center, a $12.8-billion integrated global nonprofit health enterprise. She was the feature programmer for the narrative section of the 20th Brooklyn Film Festival (2017) and an advocate for women in film as the co-founder of WIFT/Brazil. Ferreira is also passionate about preserving our oceans and is an ambassador for Project Zero, an ocean conservation nonprofit organization.
Andrew Lewis
- Feature Documentary Programmer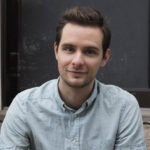 Feature Documentary Programmer
Andrew Lewis is a filmmaker based in New York. Working in both documentary and narrative, he has had films screened at NoBudge, New York No Limits, American Documentary Film Festival and at various other festivals. He's taught workshops in DIY Filmmaking and a class in directing at Fashion Institute of Technology. Currently, he is the Feature Documentary Programmer for the Brooklyn Film Festival as well as freelancing as a videographer and digital tech. He has an M.A. in Film and Media from The New School.
Michael Barringer
- Short Narrative Programmer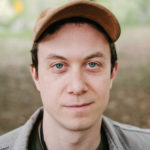 Short Narrative Programmer
Michael Barringer is a writer, director, and educator based in Brooklyn. BFF 2022 marks his first year as narrative shorts programmer, and he couldn't be more excited to join the team. Most recently, he directed the short films "Cathy" and "Lakeside," both of which screened at festivals this fall, and "Backsiders" (writer/producer) is currently streaming on the NoBudge app. He teaches screenwriting and film production at ESRA International Film School and Atlantic Acting School, and he is currently pursuing his MFA in directing at the Feirstein Graduate School of Cinema at Brooklyn College.
Ryland Swartz
- Short Documentary Programmer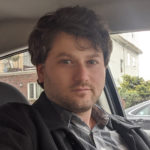 Short Documentary Programmer
Ryland Swartz is a writer and director from California, now based in Bushwick, and his films have screened at festivals across the US, including The Los Angeles Film and Script Festival, and The Independent Cinema Showcase. He also has worked in many different crew positions on dozens of film and television sets, in both LA and New York, including on the FX documentary series A Wilderness of Error, based on the book by Errol Morris. Passionate about films of all types, he spends his Sundays hosting and curating Under-Scene, a screening series which showcases overlooked and lesser known short and feature films at Fiction Bar in Williamsburg.
Sarah Bex Rice
- Experimental Programmer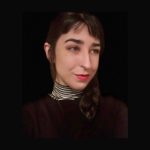 Experimental Programmer
Sarah Bex Rice is a media archivist, writer and video artist that has worked in many different capacities with filmmakers and festivals both local and worldwide, including the Edinburgh Film Festival, Glasgow Film Festival and Indie Street Film Festival. She has screened work at the Imperial War Museum Film Festival and Edinburgh Fringe Festival. Passionate about the preservation of media, Sarah has also worked hands-on within several archives, including the Moving Image Research Collections, Ralph Lauren, Viacom and currently as a Film/Video Librarian for NBC News. She holds an advanced degree in Film, Exhibition and Curation and is interested in the future of both archival and experimental practices in programming.
Julia Cowle
- Animation Programmer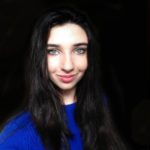 Animation Programmer
Julia Cowle is an Independent Filmmaker, Illustrator, and Comedy Writer based in New York City. She pursued her undergraduate Film and Television studies at Tisch School of the Arts, New York University and studied at The Rhode Island School of Design. Her Animation work has screened throughout the US and Internationally, and her Illustrations have appeared in various magazines and exhibits. In addition to her animated films, Julia directs live action; her most recent production, 'Winfield Historical Times… And Other Oddities'. Julia interned at Columbia Records in the 'Video Production and Visual Development' department where she designed company-wide concert blasts for Columbia Records artists such as Bruce Springsteen, John Legend, Little Mix, Russ and Leon and for concerts featuring Columbia artists including 'BET Hip Hop Awards' and 'CMT Crossroads.' Additionally Julia has worked in a wide range of curating capacities, as a jury member for the 'Scholastic Art Awards', Internationally as a Jury member for the 'CreActive International Open Film Festival' in Bangladesh and as a screener for 'Nantucket Film Festival'. She has also worked in literary curating as a staff reader for 'Spark: a Creative Anthology' and its two sister publications. Julia has programmed the Brooklyn Film Festival's Animation lineup for the past four festivals.
Nanor Vosgueritchian – Programming Assistant
Production
Galen Bremer – Producer
Sam Brodsky – Production Coordinator
Technical Presentation
Luke Emery – Setup & Projection
Dylan O'Keefe – Breakdown & Projection
DOK Productions – Technical Supervisor/Projectionist
Lucas Corrubio – Sound Designer
Public Relations
Lisa King – Public Relations Manager
Marcie Dupont – PR Assistant
Digital Media
Allyson Morgan – Digital Media Manager
Print Traffic
Rachel Mary Cox – Exhibitions Manager
Website
Alessandro Bragaglia – Developer
Mario Pego – Consultant
Don Rainwater – Production
Screeners
Nick Aquilino
Ethan Barsh
Maia Buljeta
Clairesa Clay
Rachelle Flynn
Tatiana Gomez
Alejandro Hirsch
Casey Parker
Claro de los Reyes
Jon Riddleburger
Scott Riehs
Julie Russo
Nina Slesinger
Chinaza Uche
Julia York
Caitlin Zoz
Aidan Cronin
Celine Dayan-Bonilla
Chinh Tran 
Kidsfilmfest
Nina Fry – Director
BFF Exchange
Julie Bridgham – Producer
Matt Rogers – Executive Producer
Johanna Schiller – Consultant