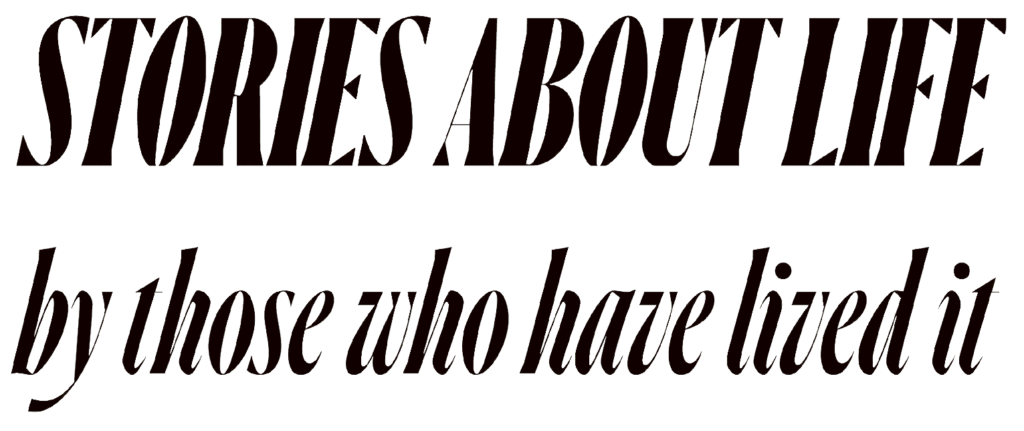 FESTIVAL
2023
Dates:
June 2 – 11
---
VENUES:
This year BFF will run both online and at a few physical venues. The main physical venue is Windmill Studios in Greenpoint (300 Kingsland Avenue, Brooklyn, 11222). Additional screenings will be held at Wythe Hotel in Williamsburg (80 Wythe Ave, 11249). On June 10, after a few years of absence, BFF Exchange returns for a full day of panels, one-on-one chats with professionals, and a few works-in-progress' pitching sessions at Center for Fiction in Fort Greene (15 Lafayette Ave, 11217). In a parallel fashion (June 2-11), BFF will also be available online via BFF's website (virtual event).
---
FILMS:
150 films will be competing for the Grand Chameleon Award (and other 29 awards). Even the smallest festival film can win the top festival award: The Grand Chameleon.
---
PROGRAM STRUCTURE:
BFF is an international competitive festival. Films are submitted as, and divided into six categories: Feature Narrative (14 programs), Feature Documentary (10 programs), Short Narrative (7 programs), Short Doc (3 Programs), Experimental (3 programs), and Animation (2 programs). Additionally, we will present KidsFilmFest (1 program). In total, BFF will show 150 films grouped into 40 two-hour programs.
---
ONLINE FILM SCHEDULE:
The entire lineup (150 films – 40 programs) will be available for viewing from June 3 through June 11 around the clock (24/7) without interruptions.
---
ONLINE PASSES & TICKETS:
BFF's films are divided in six categories plus KidsFilmFest. In our Virtual Festival, each category (i.e. 14 Feature Films) is priced at $20 without time limit restrictions and regardless the number of visualizations. That means that each (and all) of the (i.e.) 14 feature films can be played as many times as the viewer wants from June 2-11. The Full Virtual Festival Pass this year is promotionally priced at $50. One single 2-hour program online from any category is priced at $10.
---
INDOOR FILM SCHEDULE AT WINDMILL STUDIOS:
The indoor programs below will be presented at Windmill Studios in Greenpoint from Friday, June 2 to Sunday, June 11. Additional programs will play at Wythe Hotel in Williamsburg on Monday June 5 and Thursday June 8. The total number of 2-hour programs will be 40, including one KidsFilmFest program. Find below the Windmill Studios' program breakdown. The KidsFilmFest program fit into the schedule below on Saturday June 10 (time TBA). The schedule is still subject to change:
June 2, Fri: 7:00pm (Opening Night)
June 3, Sat: 2pm, 4pm, 6pm, 8pm, 10pm
June 4, Sun: 2pm, 4pm, 6pm, 8pm, 10pm
June 5, Mon: 6pm, 8pm, 10pm
June 6, Tue: 6pm, 8pm, 10pm
June 7, Wed: 6pm, 8pm, 10pm
June 8, Thu: 6pm, 8pm, 10pm
June 9, Fri: 6pm, 8pm, 10pm
June 10, Sat: 11am(kidsfilmfest), 2pm, 4pm, 6pm, 8pm, 10pm
June 11, Sun: 2pm, 4pm, 7pm(Award Ceremony)
---
INDOOR FILM SCHEDULE AT WYTHE HOTEL:
On June 5 and 8, there will be 3 screenings per day at 6, 8, and 10pm. Wythe Hotel: 80 Wythe Ave, Brooklyn 11249
June 5, Mon: 6pm, 8pm, 10pm
June 8, Thu: 6pm, 8pm, 10pm
---
THEATER PASSES & TICKETS:
The price for the Single Program Ticket is $15. The price for a Full Pass (including Opening Night screening and party) is $100. All Theater tickets will be available online and at the venue. All purchased-online tickets and passes can be picked up at the venue starting one hour before the show. BFF this year offers discounted tickets to Seniors and Students ($12) at the venue only (can not be purchased online).
---
KIDS FILM FESTIVAL (KFF):
BFF will present the 19th annual KidsFilmFest on June 10. KFF this year offers one film program with one intermission at half time. Tickets are $15 per program. All kids under 15 have free access. The adults pay $15. The presence of at least one adult with her/his kid(s) is mandatory. The Festival films are unrated and consists of numerous animated shorts, documentaries, and live-action films. Parental Guidance is recommended. 
---
FULL TICKETING BREAKDOWN:
Online Festival
Full Online Festival Pass (40 Programs): $35
Feature Narrative Category (13 Films): $15
Feature Doc Category (11 Docs): $15
Short Narrative Category (7 two-hour Programs): $15
Short Doc Category (3 two-hour Programs): $10
Experimental Category (3 two-hour Programs): $10
Animation Category (2 two-hour Programs): $10
KidsFilmFest Programs (1 Program: 3 to 7 & 8 to 15): $10
Theater Festival
Opening Night (includes Screening and Party with DJ, Appetizers, and Drinks): $35
Single Program: $15
Discounted Single Program Ticket for Seniors, Students, Certificate of Completion Holders: $12
Full Festival Pass (40 Programs including Opening Night): $100
KidsFilmFest: Adults: $15. Kids free of charge.
---
AWARDS & PRIZES:
BFF awards 30 winners with prizes totaling about $50,000 in cash, film services, and products. All films in the festival are in competition with a few exceptions. To participate to the competition, a film must be at least a NY Premiere. That said, all films, including the non-premieres, can participate to the Audience Award competition. The audience can vote for their favorite films both online and at the venues, where all the festival films are presented. While the prizes for 2023 are TBD, check here the 2022 Awards & Prizes as a reference.
---
THEME:
BFF Executive Director Marco Ursino said of 26th BFF, themed Human Times: "It is undeniable that we are living in divisive times. The way we are "dividing" can be considered almost a bad attitude, a sickness, which is truly radical and it embraces all facets of life. We live the times where if somebody tells a story online, for a growing number of observers that story becomes automatically "reality". Has questioning what we see gone out of fashion? Certainly, we live the times where we trust our personal computers more than our teachers and our parents. And why should be different anyway? We have been put in front of a computer from a very early age and most of the things that we have learned and that we like and trust have been channeled from a small device or a desktop.
It is clear why are we so attracted to our computers. It is somehow obvious that if one individual could possess all the knowledge and experience of the entire human race, that individual could be the most inclined (i.e.) to predict the future of the human race.
In the same fashion, why should be any different trusting a computer at a social level? Artificial Intelligence is where we decided to collect everything that we are and that we have learned as humans. The idea is that, after absorbing what we are and what we have learned, AI is ready to suggest the way forward. One thing is sure, with or without AI what "makes it move" is the fact that we are always looking for answers that often can't find. Is then human curiosity the real engine that drives us both personally and in society.
We all know that we are about to face some very important issues in the near future: the climate at a planetary level, the failing local and international political models, Covid 19 and all its scary-annoying variants. How are we going to fight and stop all these invisible enemies? What role AI is going to play in all this? Is AI going to be treated as a partner or an antagonist? Even worse though. Are humans smart enough to use the science to resolve science issues? And use beliefs to find unity and collective strength?
BFF26 is about mature human questioning, human choices, human times.
---
NETWORKING & SPECIAL EVENTS:
To keep up with the festival developments check our Latest News page and the ongoing conversation on our Social Media. 

---
FESTIVAL BACKGROUND:
Organized by the same people who brought to you the Williamsburg Brooklyn Film Festival and the Brooklyn International Film Festival, the 501(c)(3) Brooklyn Film Festival is an organization developed from 24 years of experience. Re-branded in 2010, the new BFF rides an enriched mission.
About BFFFilm SocietyStaffDesignPhotos
---
FILM SUBMISSIONS:
BFF accepts paperless entries via FilmFreeway.com from July 1 through March 10 of the following year. For DEADLINES, FAQ, rules, and to submit visit: + SUBMIT A FILM
---
MISSION:
To provide a public forum in Brooklyn in order to advance public interest in films and the independent production of films.
To draw worldwide attention to Brooklyn as a center for cinema.
To encourage the rights of all Brooklyn residents to access and experience the power of independent filmmaking, and to promote artistic excellence and the creative freedom of artists without censure.
To promote, foster, stimulate, increase, and advance Brooklyn's public interest in film through the following means:
– To organize, sponsor, and present forums, lectures, and discussions related to the creation of independent films.
– To conduct classes and workshops for the development of new filmmakers and the public exhibition of new and existing works.
– To partner with like-minded organizations to exhibit new and existing works.
To support arts organizations with compatible missions.
To hold an annual competitive film festival in Brooklyn.
BROOKLYN FILM SOCIETY