KidsFilmFest Archive

16th KIDSFILMFEST

– 2020
Audience Award Winner is CRAMMING by DAN PERLMAN.
Program #1: Ages 3-7
---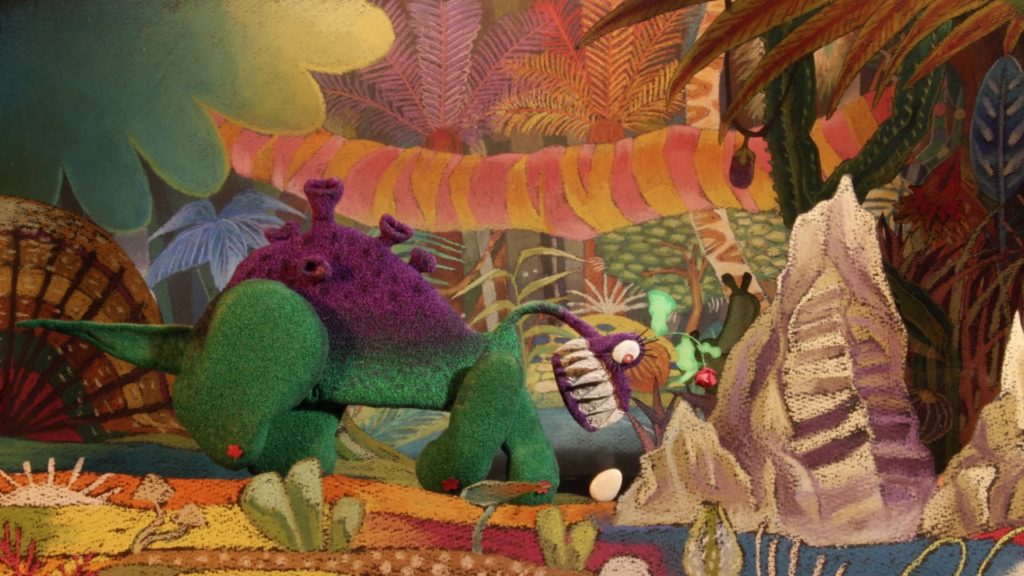 Om Nom Nom…
Director: Minato Matsuda, Haruna Ueno, Tomoko Taiga
Japan, 2019, 3 min
Synopsis
One day, a hungry dinosaur came across a weird jumping egg in the forest. He swallowed it, and then felt some strange rumblings in his tummy. Well, well, well…
This stop-motion animation is essentially a funny short story for kids, but its fanciful visual images may also attract adults. The unique imagery of the dinosaur's internal organs and nature have been created with a multi-plane camera, by combining fluffy flat puppets (a boy, a dinosaur, and other creatures) with carefully composed pastel drawings.
---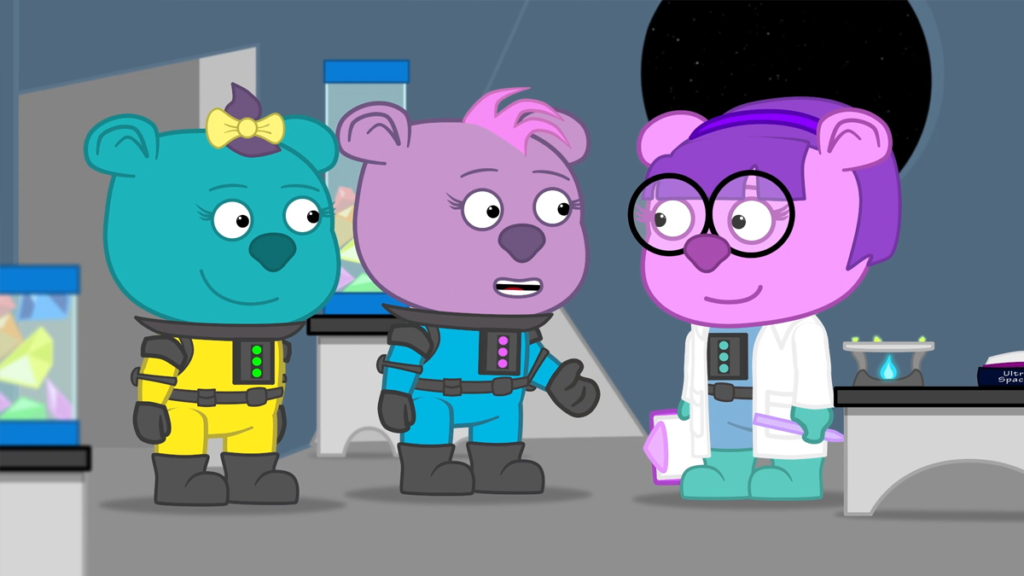 Space Bears:
The Rainbow Space Gem
World Premiere
United States, 2019, 15 min
Synopsis
Poppi and the Poofypuffs are ready for their annual color parade but a broken Rainbow Space Gem has caused all of the color on the planet to vanish! It's up to Becca and Zoe to help Poppi and the Poofypuffs return color to their planet and save the parade. Introducing a new Space Bear friend, Josie and Robot Computer Friend E.R.I.C.A.!
---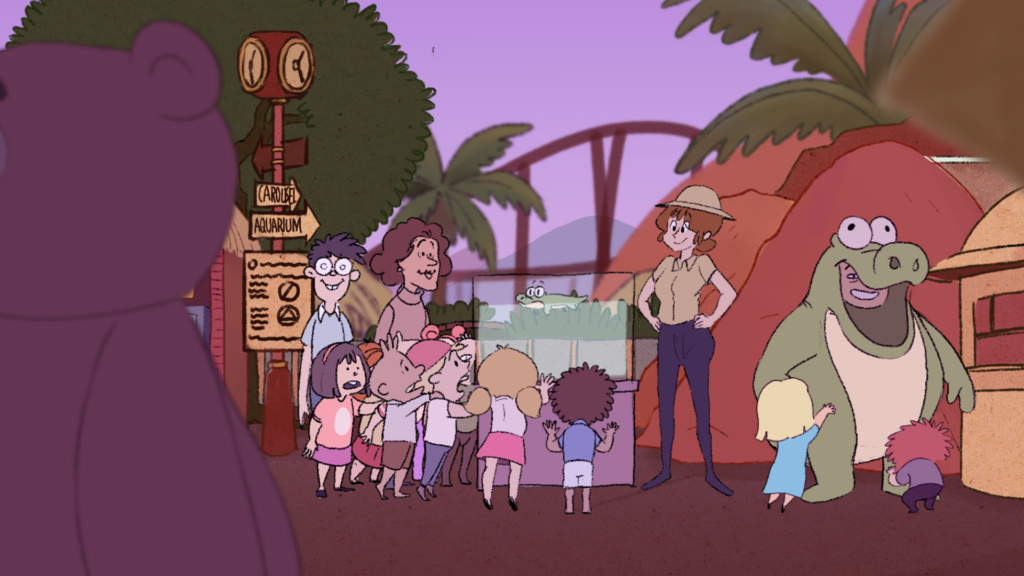 Go Go!
World Premiere
Director: Patradol Kitcharoen
United States, 2019, 5 min
Synopsis
Aaron the alligator, who lives his entire life in a tank in an animal theme park, is fascinated by the fireworks that are displayed in the park every night. He has a dream to see the fireworks up close. One day, he accidentally gets loose and makes his way into the park looking for the fireworks. It is up to Sue, the zoo keeper and Harvey the park mascot to get him back into his cage before he gets taken down by the animal control officer.
---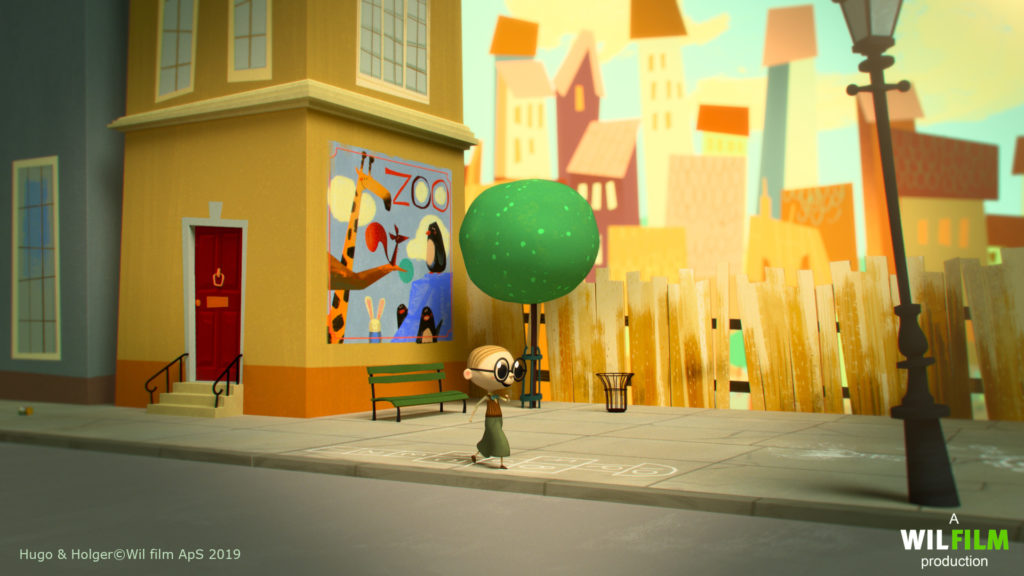 Hugo & Holger
US Premiere
Director: Teddy Halkier Kristiansen
Denmark, 2019, 14 mins
Synopsis
The boy Hugo's biggest wish is to own a dog. Hugo has very poor eyesight. One day his wish comes true, when he finally meets Holger. Holger is in fact a baby elephant, but all Hugo sees is a big lovely puppy dog. It's all about the eyes that see! A lovely friendship – only being possible by the presence of vast amounts of empathy between the two. Together, that's how they meet the world – and what the world meet.
---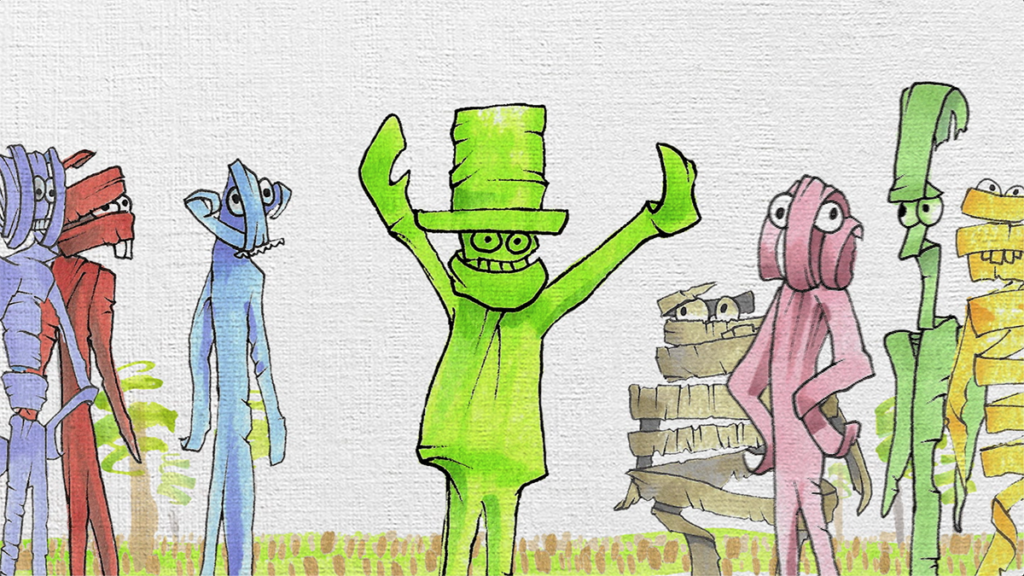 The Magical Forest and The Things
World Premiere
United States, 2020, 4 min
Synopsis
6 year old narrator teams up with illustrator during Covid19 to tell a hand drawn animated story about human consumption and the social reinforcements that effect it.
---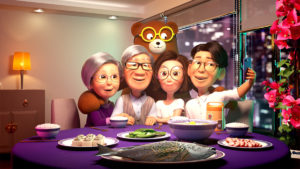 Wear Your Beautiful Life
US Premiere
Director: Nicolas Lesaffre
Hong Kong, 2018, 4 min

Synopsis
A magic character appears after a young woman ignored several of her dad's phone calls.
An innovative time machine will make them experience the changes in Hong Kong over the past 30 years and somehow remind us how family is key in our lives.
---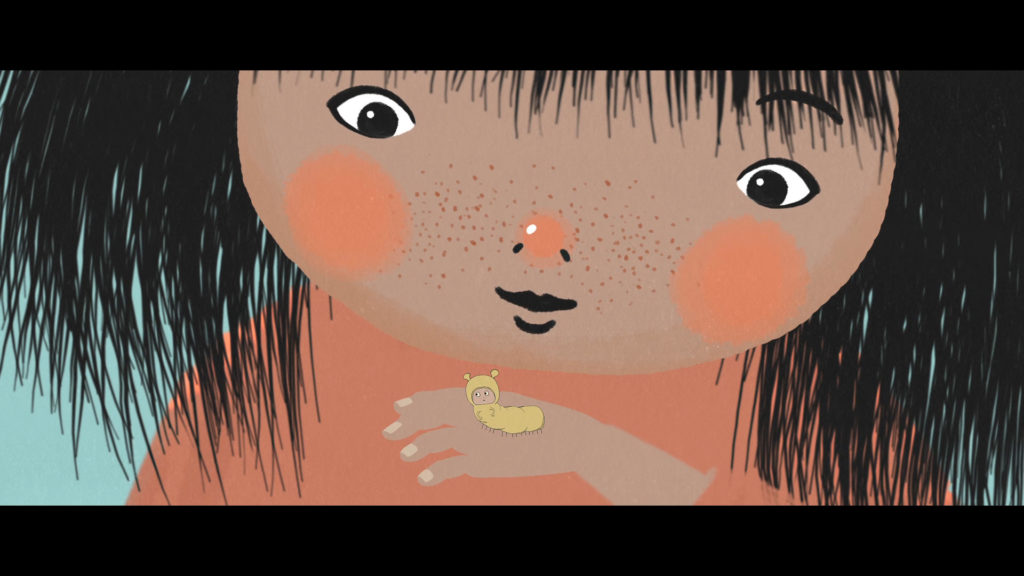 The Amazing Adventures of Awesome
NY Premiere
Director: Allison Brownmoore
United Kingdom, 2019, 6 min
Synopsis
The Amazing Adventures of Awesome is a hand illustrated animated film about a young autistic girl at the heart of a quiet revolution.
---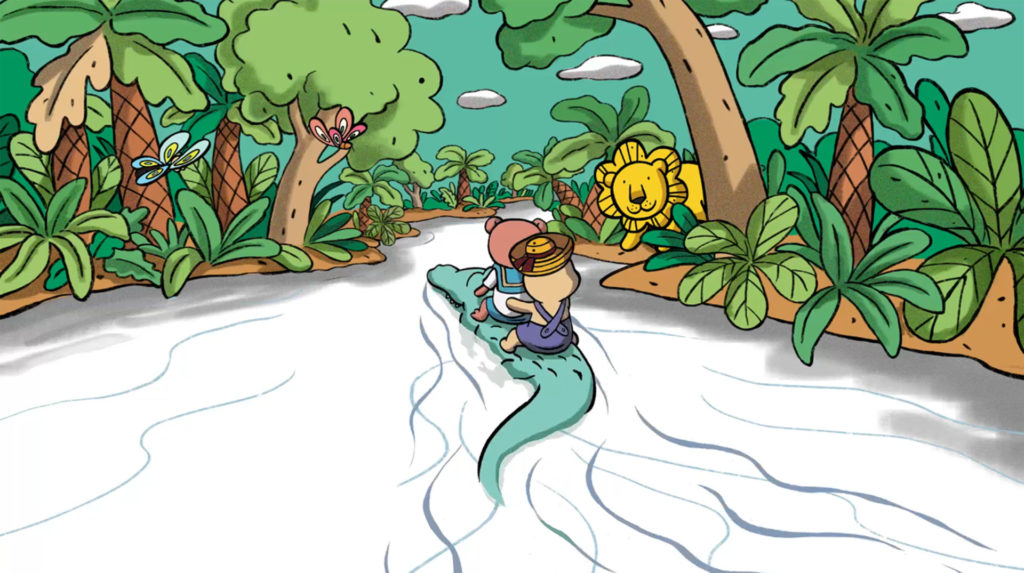 Mimi Meets Books
East Coast Premiere
Taiwan, 2019, 6 min
,
Synopsis
Warmly presents how Mimi meets and falls in love with books.
---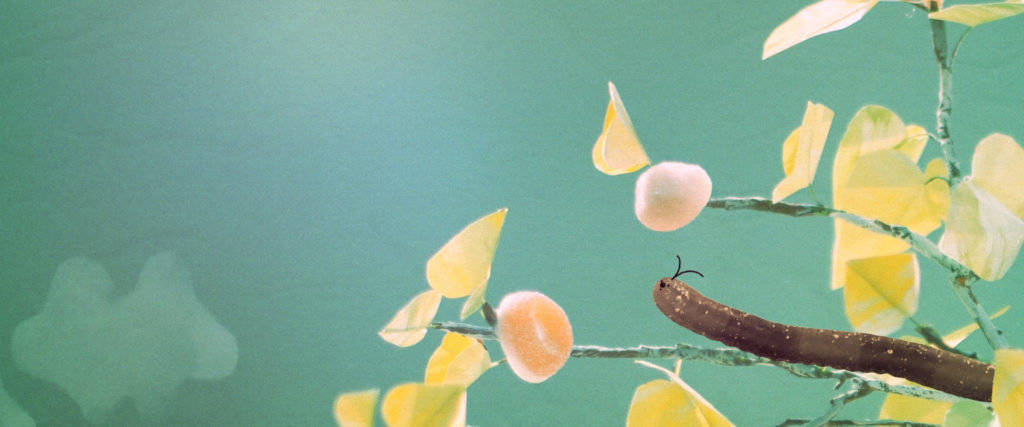 Little Thinks
Hong Kong, 2019, 5 min
Synopsis
We can see things differently when we see things from different angles.
---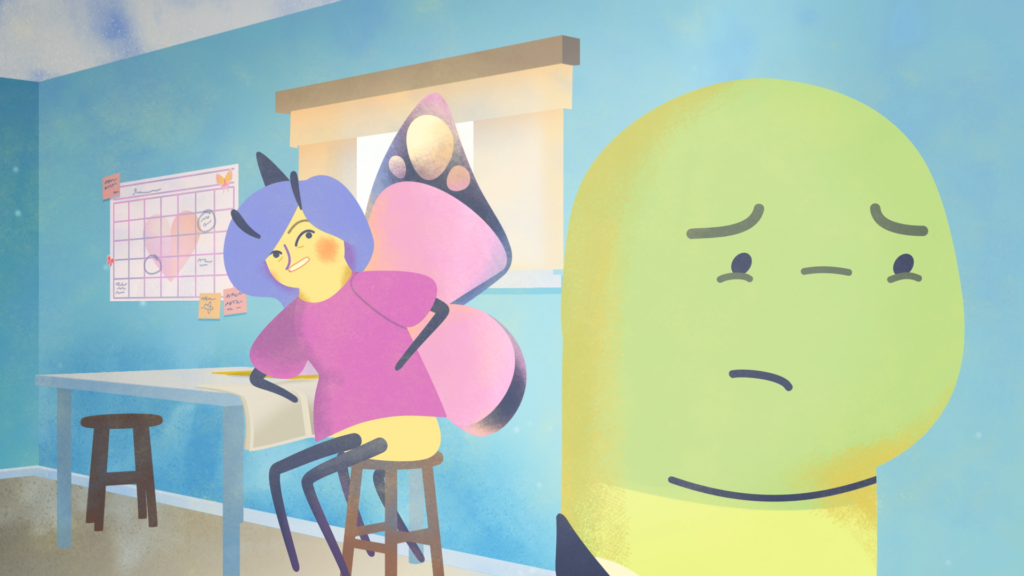 The Butterfly Affect
Director: Stephanie Blakey
Canada, 2019, 5 min
,
Synopsis
Growing up, Jesse didn't think she was any different from her friends- until "The Change". This is a heartfelt story of insecurity, growth, and self-acceptance told through the eyes of a young worm trying to find her place in a butterfly's world.
;
;
---
The Statue
United States, 2019, 11 min
,
Synopsis
A recently immigrated 2nd grader struggles with his new life that only becomes more challenging when his dance teacher casts him in the class play.
---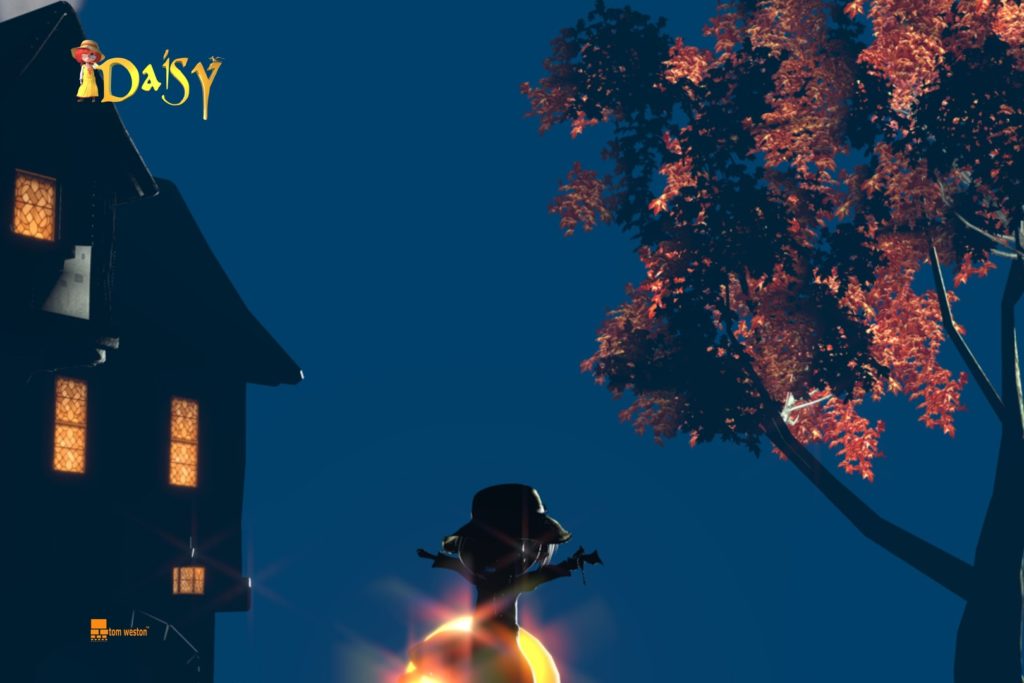 Daisy
World Premiere
United States, 2020, 10 min
Synopsis
George uses magic to help a young child named Daisy become the most popular girl in school.
---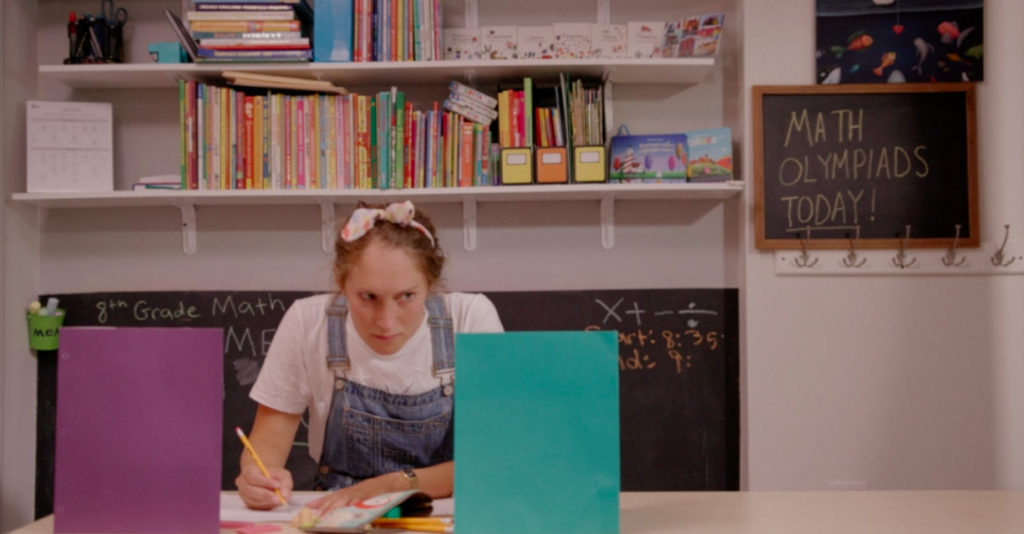 Olympian
World Premiere
United States, 2019, 6 min
Synopsis
Middle school sucks, but math will never leave you.
---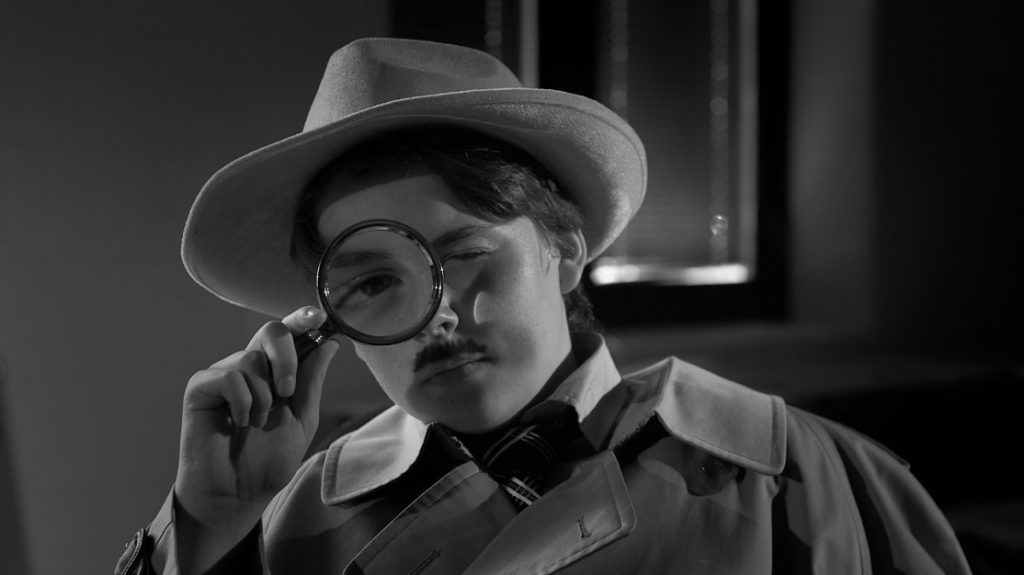 The Lunch Bunch
World Premiere
United States, 2019, 12 min
Synopsis
Someone or something has been stealing the lunches of the students of Harding Middle School. Three students set out to find out who or what, and why. The answer is a lesson in compassion.
---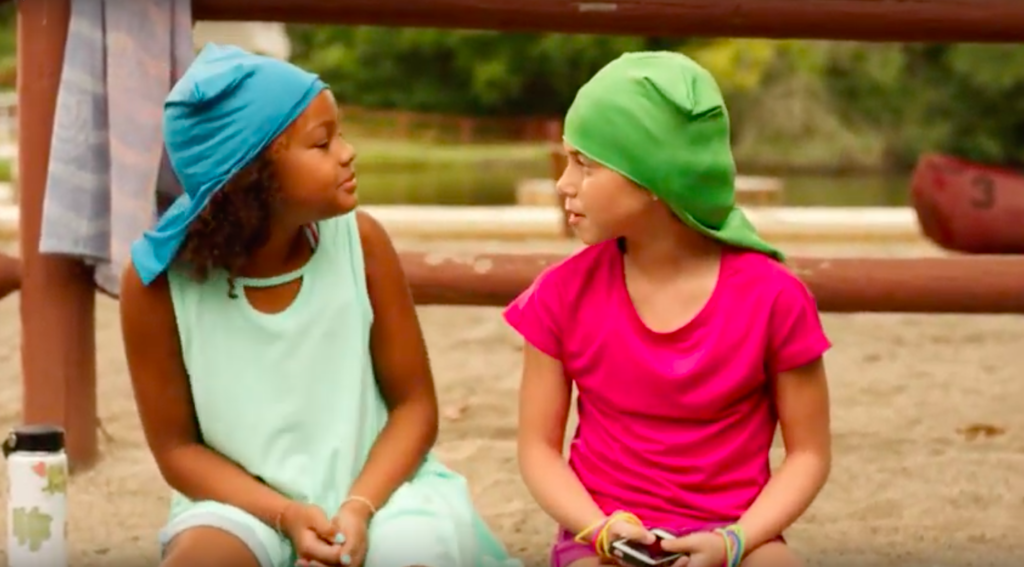 Curls
World Premiere
Director: Sharon Contillo
United States, 2019, 11 min
,
Synopsis
Synopsis
A vulnerable little girl believes that her curly hair makes her ugly and that straight hair is ultimate beauty, must summon the courage to embrace her natural locks and accept her true self in order to be happy.
---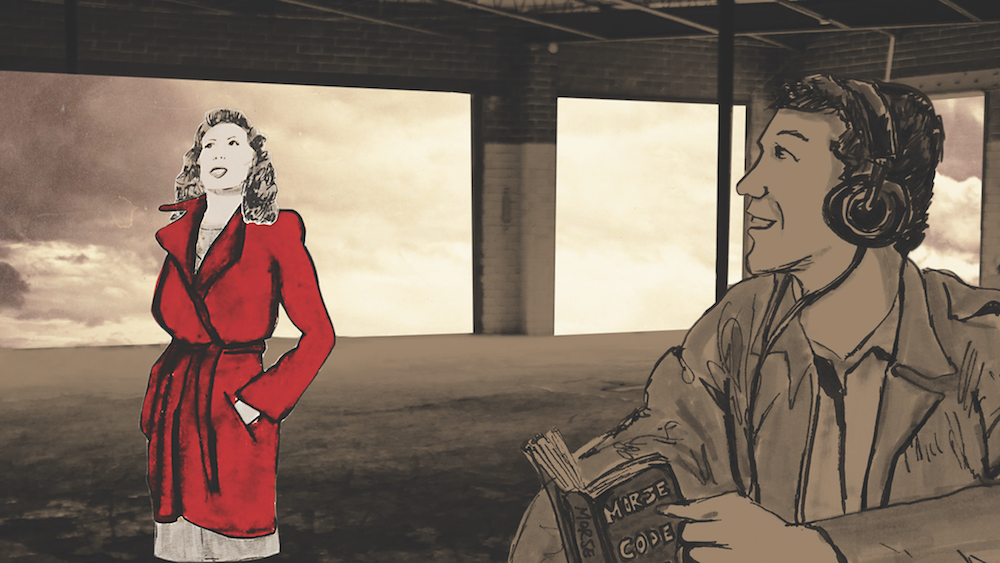 Code Ruth
East Coast Premiere
Director: Caroline Voagen Nelson
United States, 2018, 4 min
Synopsis
A true love story about a Morse code instructor finding her path during WWII. Code Ruth blends stop motion techniques and archival materials to share a family's history of connecting through technology.
---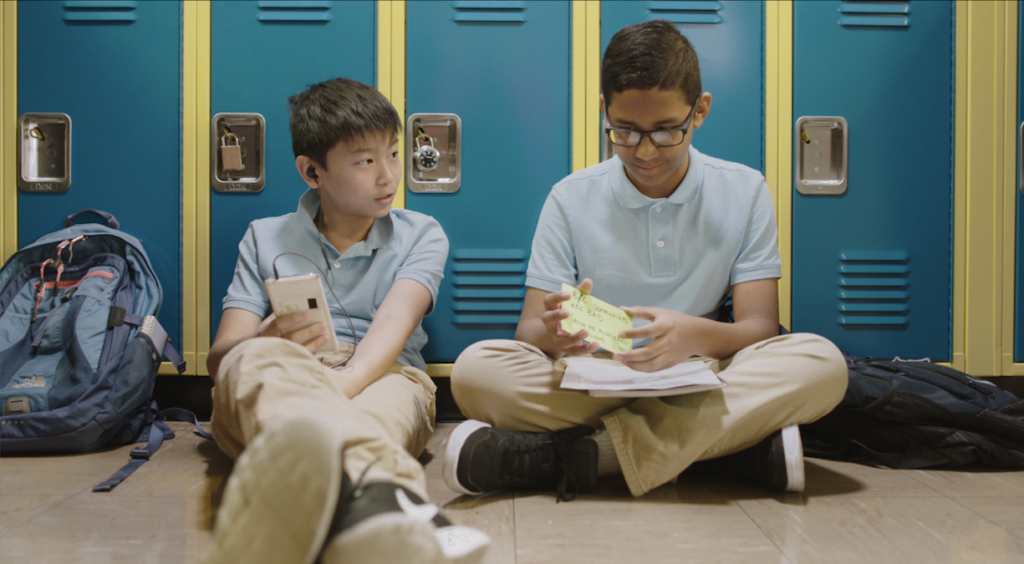 Cramming
World Premiere
United States, 2020, 14.5 min
Synopsis
Close friends Alex and Yan Bo, eighth graders, cram for a test in a prestigious prep school. Once they're accused of cheating off of one another, their friendship is threatened.