BFF
X

Archive

---
---
19th KIDSFILMFEST

2023
---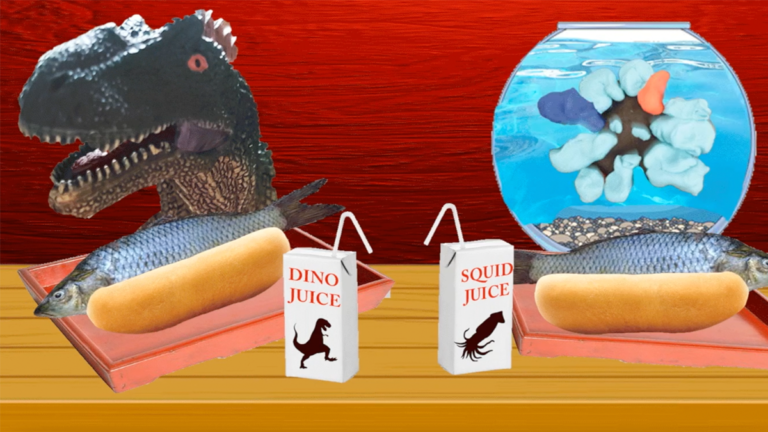 DINOSAUR SCHOOL
Director: Dana Leigh Snyder
United States, 5 min
---
Synopsis
When a new student comes to Dinosaur School, he doesn't look or act like all the others. It isn't long before this new student finds friends.From the minds and hands of 5 year olds, 'Dinosaur School' is a story written, acted and illustrated by Urban Wildlife Arts "Animated Storytelling" class.
---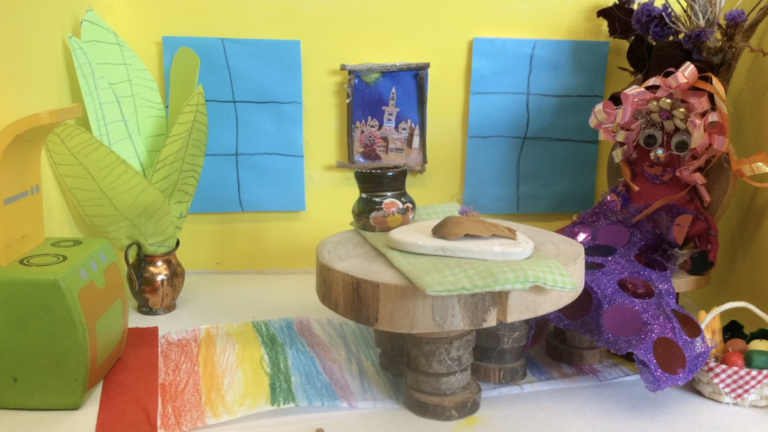 LOST AND FOUND
Directors: Hazel Croney, Gertie Barkan, Ari Neff, Ava Pawlik-Kelly, Birdie Decall, Claire Burleigh, Ella Ferrone, Ezra Bloom, Harlow Rothstein, Ian Potetz, Isaac Lochran, Jonas Ketai, Kio Shanks, Quinn Galich, Sienna Evans and Atlas Ablon
United States, 8 min
---
Synopsis
One day while a princess and her horse were out for a walk, they meet a friend. The princess and the friend get so involved with their day, they don't notice that the horse is no longer with them. This story is about the people they encounter and the adventures involved in finding the horse.
---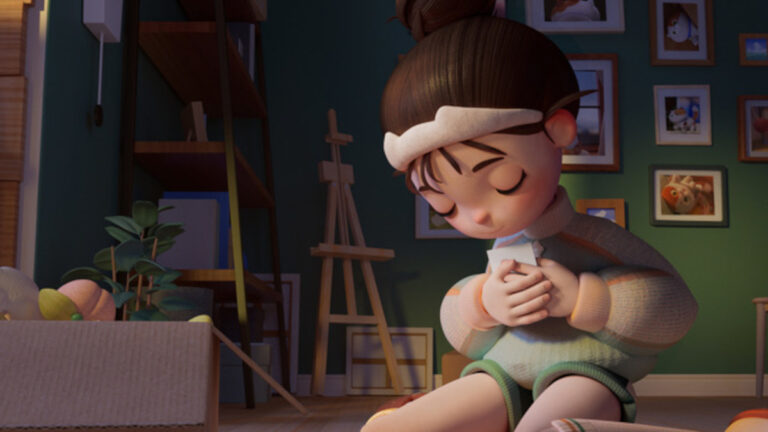 JOY
Directors: Yining Zoey Dang, Chongjia Zhang and Shan Dora Huang
United States, 5 min
---
Synopsis
Joy is a four-minutes 3D animated short about coping with losing a pet. The story follows a young photographer named Ann, who is grief-stricken after the loss of her beloved cat, Joy. Then she is transported into a magical world inside her camera, where she reunites with Joy and re-experiences the memories they shared. We hope this story will comfort those who have lost their pets and will provide the hope that death is never the end of the memories.
---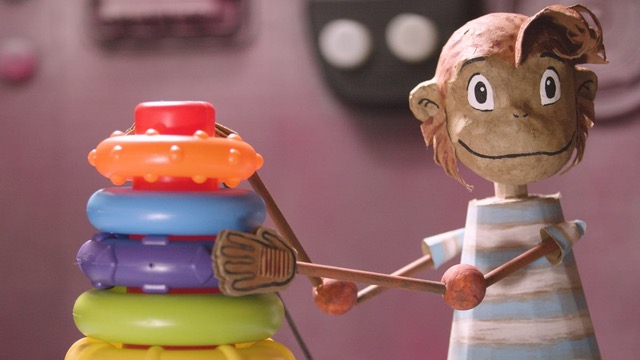 HAM
Director: Rudy Martinez
United States, 8 min
---
Synopsis
The year is 1961 and Ham, a chimpanzee, has been chosen to represent earth as the first ape in space, but a malfunction aboard his ship threatens his return home. Based on true events.
---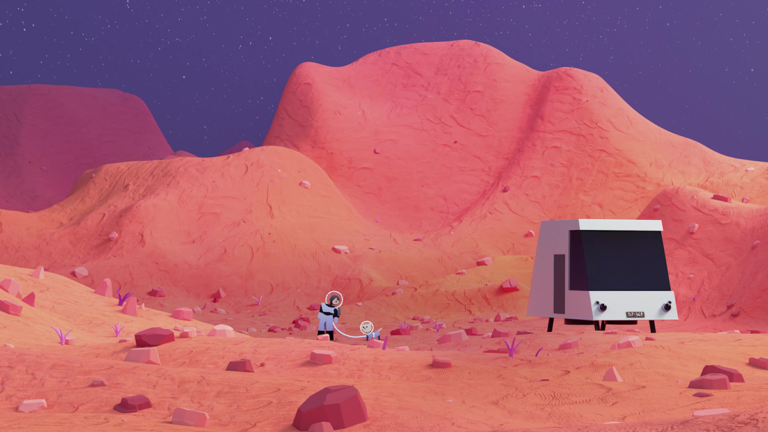 SPACEPUP
Director: Abbie Bacilla
United States, 3 min
WINNER: Audience Award
---
Synopsis
While on a mysterious planet collecting minerals, a busy astronaut and her curious dog find themselves in big trouble.
---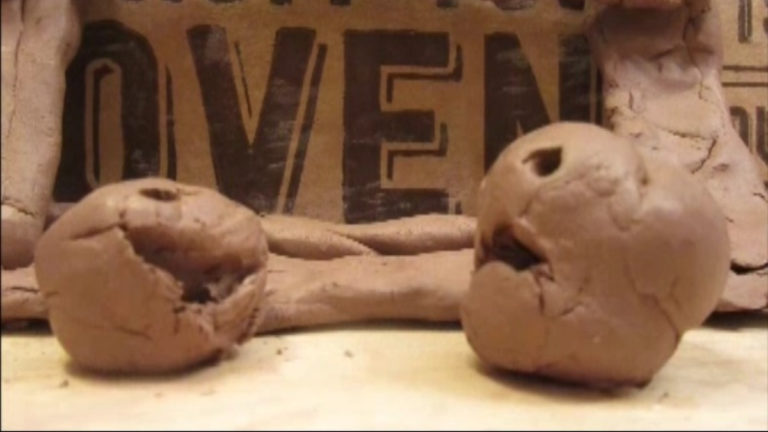 KOLOBOK
Director: Daniel Eremin
United States, 8 min
---
Synopsis
A cookie named Kolobok, is one of three freshly baked delights who leaves home searching for adventure. Kolobok escapes hungry predators and celebrates life with his cheerful singing. Sadly, Kolobok made a fatal mistake trusting a sly fox and gets eaten as a result. These events are followed by a story about the fate of the last two cookies.
---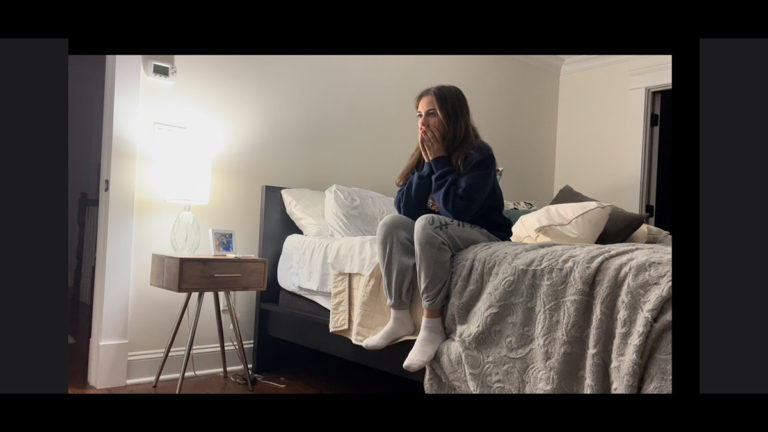 RETROSPECT
Director: Mattea Marie Conforti
United States, 1 min
---
Synopsis
This film examines the vulnerability of deviant human conduct, leaving the viewer rooting for perverse behavior.
---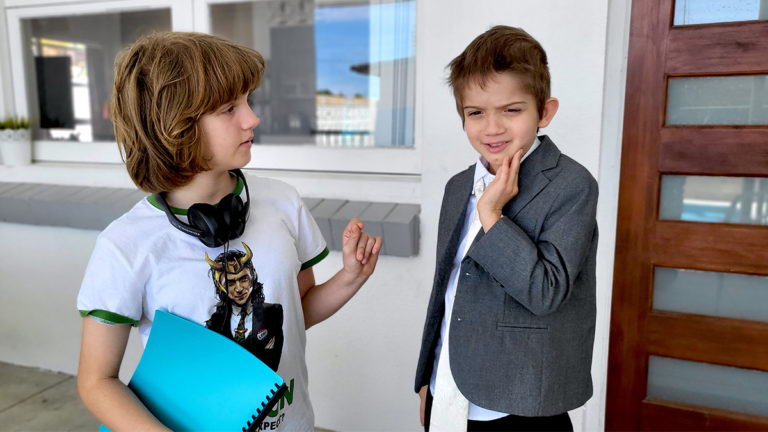 THE SPECIAL GUEST
Director: Scarlett Fisher
Australia, 5 min
---
Synopsis
A family gets their home ready for a special guest.
---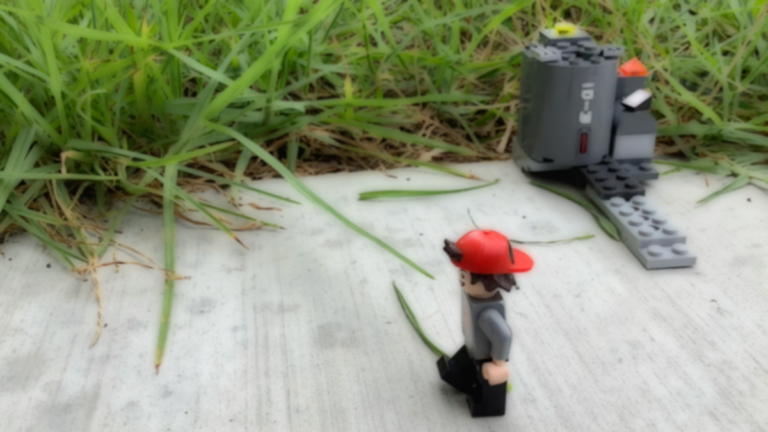 XD CORP MANAGER'S SON RUINS TOUR ON PURPOSE!!
Director: Leonardo Turco
United States, 1 min
---
Synopsis
A daring LEGO hero embarks on a thrilling journey to protect the world. The tranquility of their world is shattered when an unknown menace threatens to erase their diverse, colorful existence. Joined by a group of quirky companions, our hero must overcome complex challenges, confront menacing adversaries, and traverse dynamic terrains.
---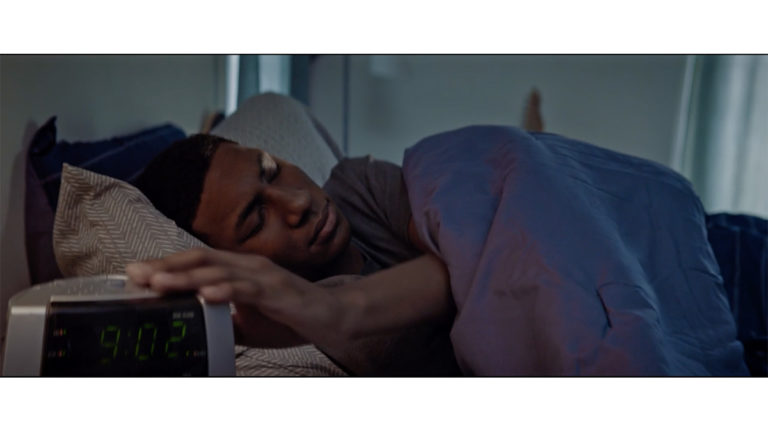 BLOCK-D
Director: Jason Farrand
United States, 11 min
---
Synopsis
BLOCK-D tells the parallel stories of two teen students, Ramone and Annabelle, each fighting against their physical manifestations of depression. Ramone fights a dark and imposing "THING" that only he is aware of, while Annabelle struggles with a THING of her own – a girl, unseen by others, who mocks her constantly and won't leave her alone.
---
18th KIDSFILMFEST

2022
---
Program #1: Ages 3-7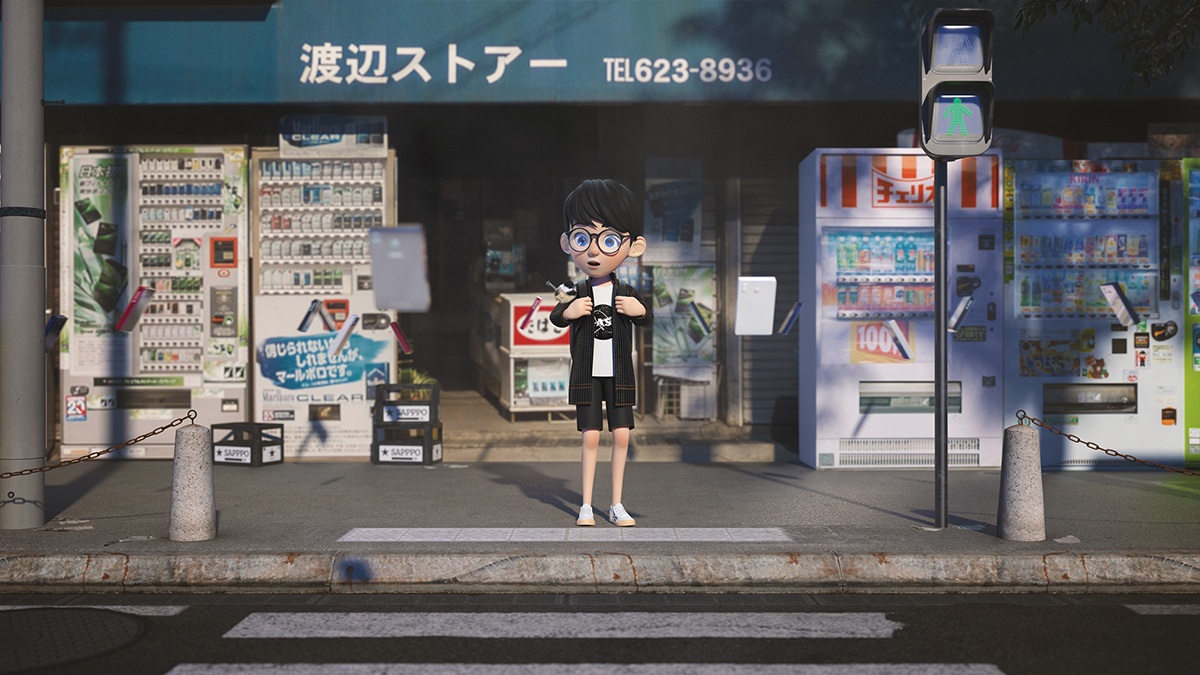 CONNECTION
Director(s): Wei-Lin Chen
Taiwan, 2021, 2 min
Synopsis
One day a boy found many floating smartphones on the street while walking. He walks around and searches for answers.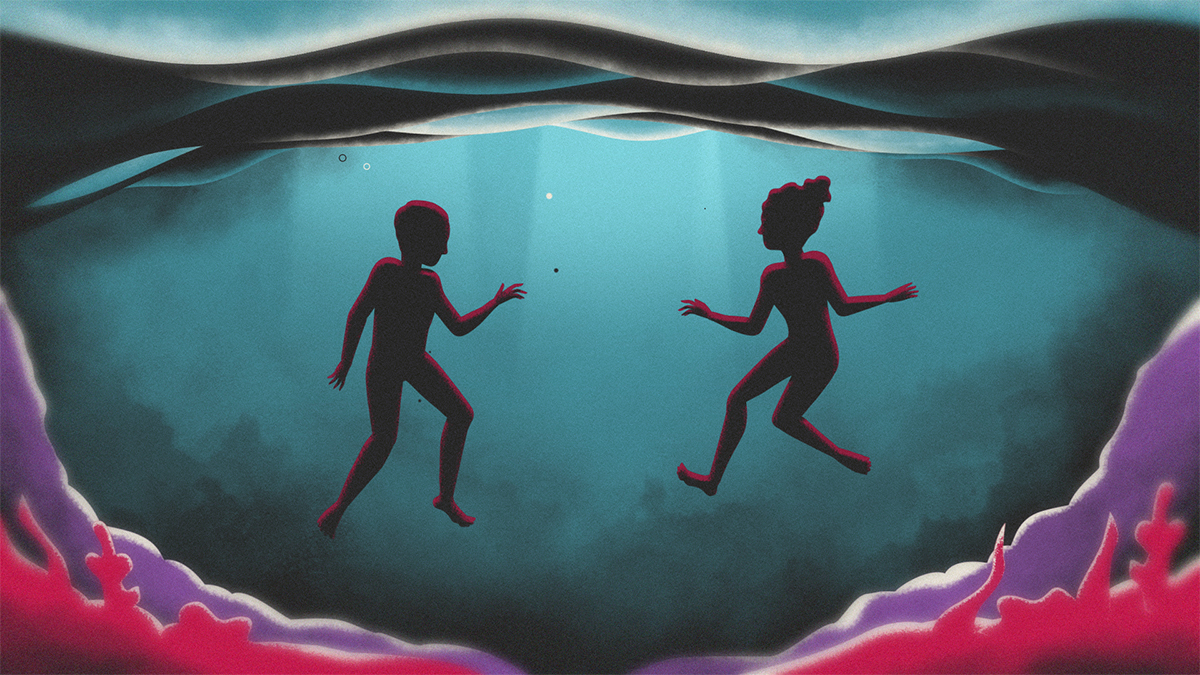 MOON RIVER
Director(s): Andrew D. Zimbelman
United States, 2021, 4 min
Synopsis
Moon River is an experimental short film that tells a story of heartbreak, loss and love. Through an animated dreamscape, it follows a couple as they drift and spin through a moonlit cosmic void. The rules of time are irregular, and we are carried through their story as it drifts from periods of wonder, solitude and reconnection. Moon River's sense of exhaustion and undeterred desire gives way to hopeful determination as the characters' individual struggles forge a collective unity within their celestial microcosm.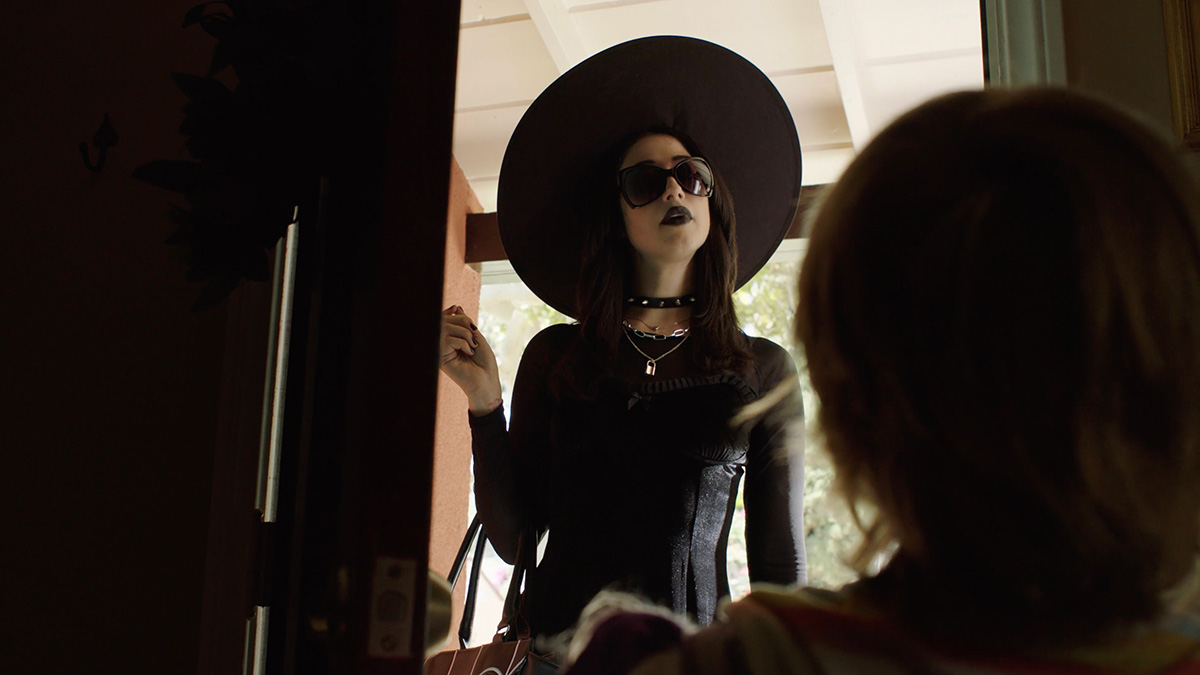 NEW NANNY
Director(s): Bridget Moloney
United States, 2021, 4 min
Synopsis
With a little magic, the new nanny helps a non-binary child deal with bullies and find self-acceptance.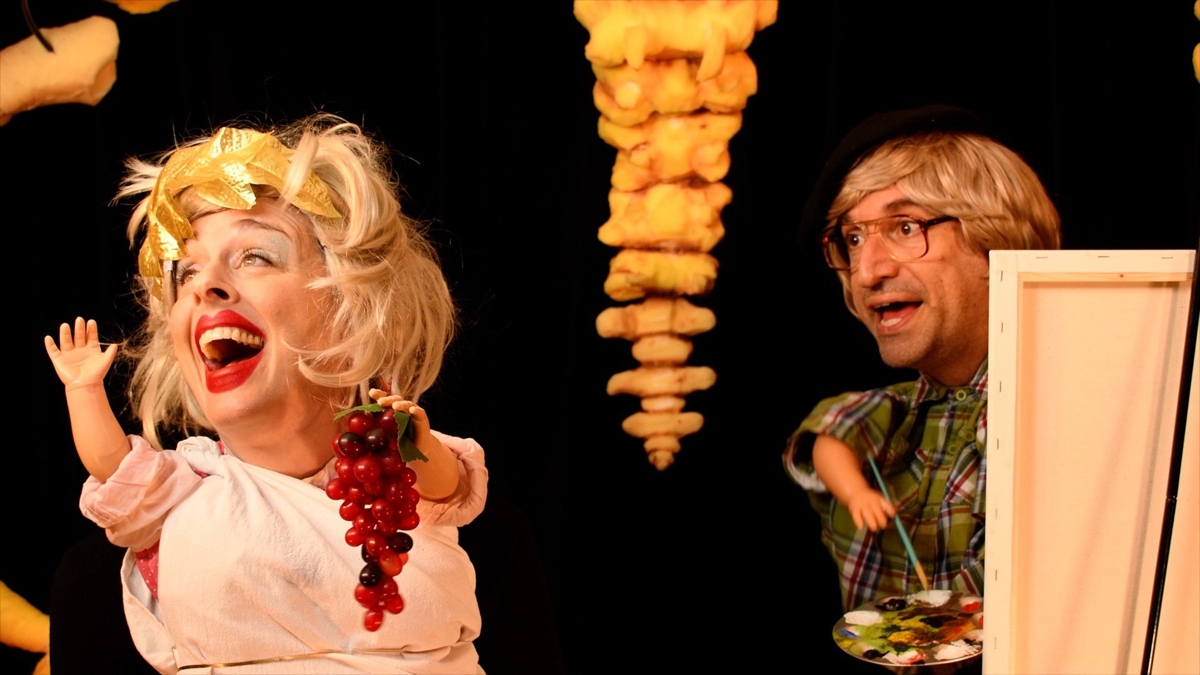 GUT FEELINGS
Director(s): Vanessa S. & John Gregorio
United States, 2021, 11 min
Synopsis
Gut Feelings is the story of two misfits who meet in the belly of a beast.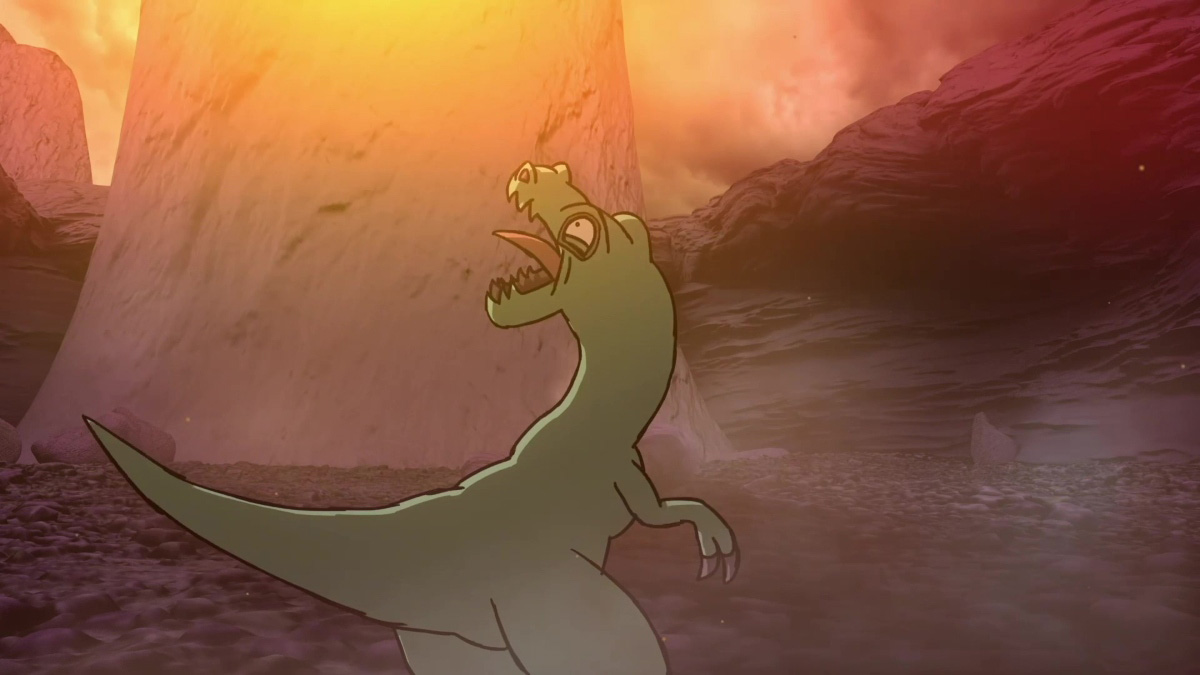 EGG
Director(s): Yunyi Zhang
China, 2021, 6 min
Synopsis
The last dinosaur on the earth, Dino, happens to find a egg near a erupting volcano. He then discovers something he never sees in his entire life. However, in the end, a hard decision is present right before him: survival or………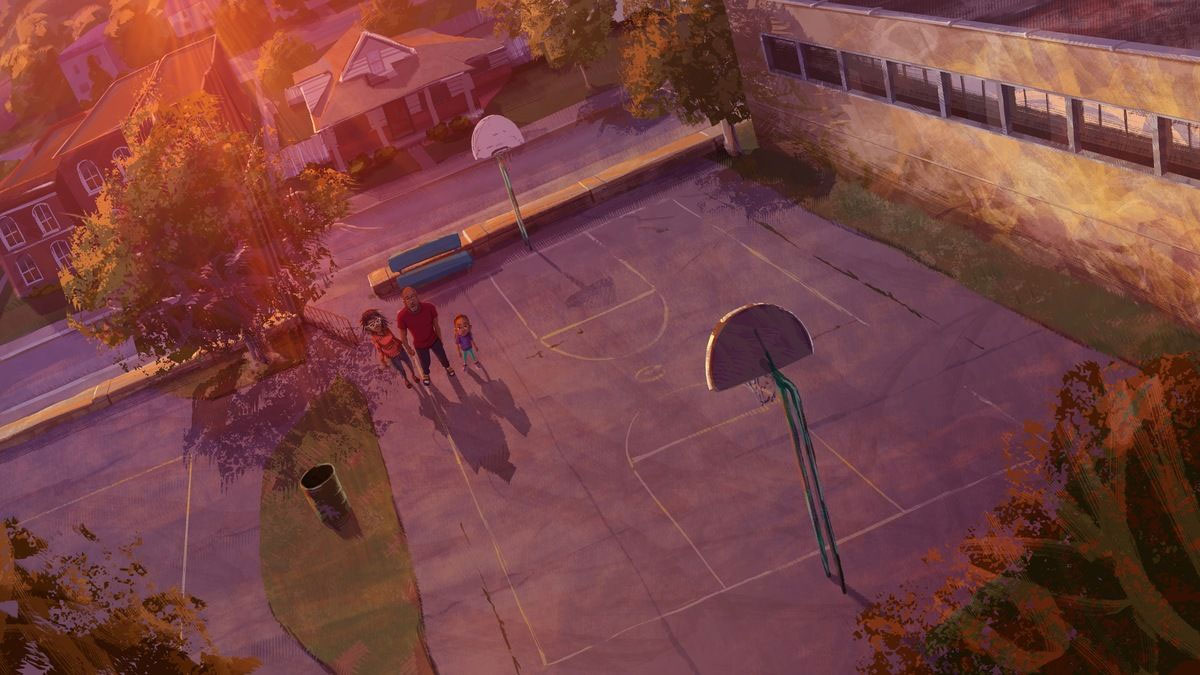 THE PARK BENCH
Director(s): Rob Edwards
United States, 2022, 5 min
Synopsis
In a series of fractured images, we meet a young girl named Bella, who is scared and confused as she watches her mother care for her father in pain. Bella is quickly shooed away and finds herself alone on a park bench on a gorgeous day, where she meets a duck with a broken wing. She leaps at the chance to bring the duck home and distract herself from her worries. Over time, the duck fills the void in Bella and her mother's lives with laughter and joy. One day, the duck looks outside and sees a raft of ducks flying south for the winter in a V pattern, with an empty space where he should be. But since the family isn't whole again yet, it's not time for him to leave. Soon after, Bella's father appears on his own two feet, looking healthier than he has in months. Bella and her mother are thrilled and the family rejoices. The family is restored. Together, the trio walks the duck to the park and they say goodbye as he flies off into the sunset… knowing that they are stronger as a family after surviving this tragedy.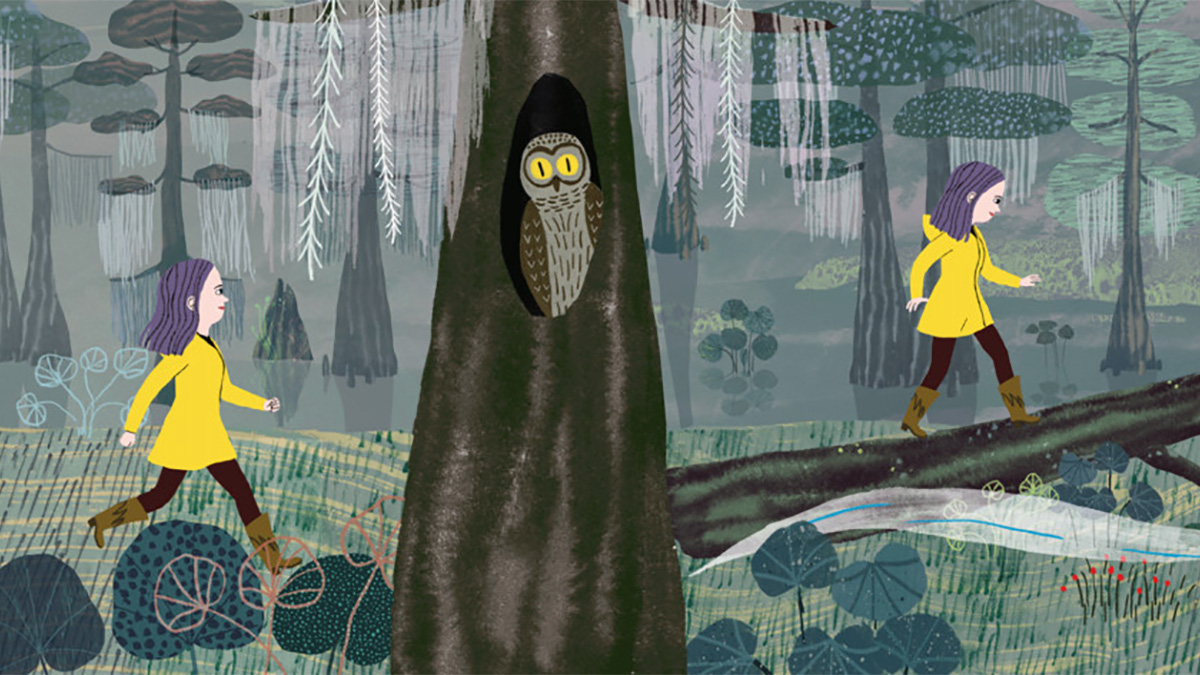 ON YOUR SIDE
Director(s): David Heatley
United States, 2022, 3 min
Synopsis
A Louisiana swamp girl meets a shy ghost boy and a romance blooms.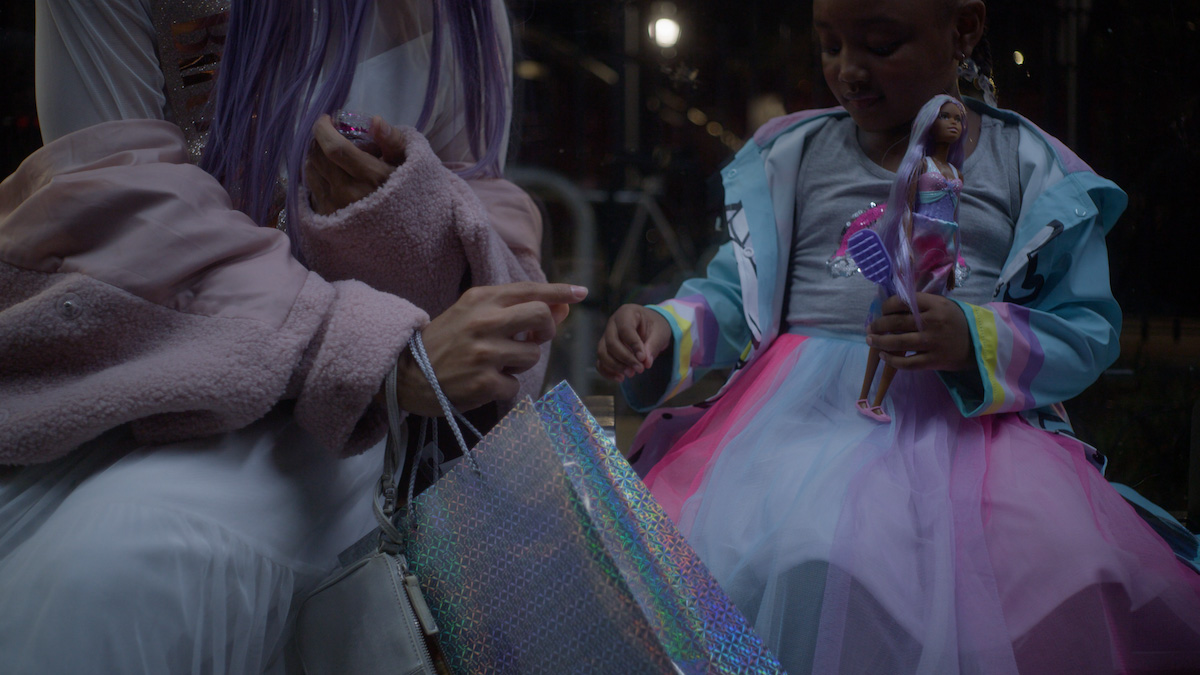 SEQUIN
Director(s): Averi Israel
United States, 2021, 4 min
Synopsis
While waiting for the bus, a spirited young girl– to the disapproval of her grandma– befriends a familiar-seeming stranger after bonding over a small gift.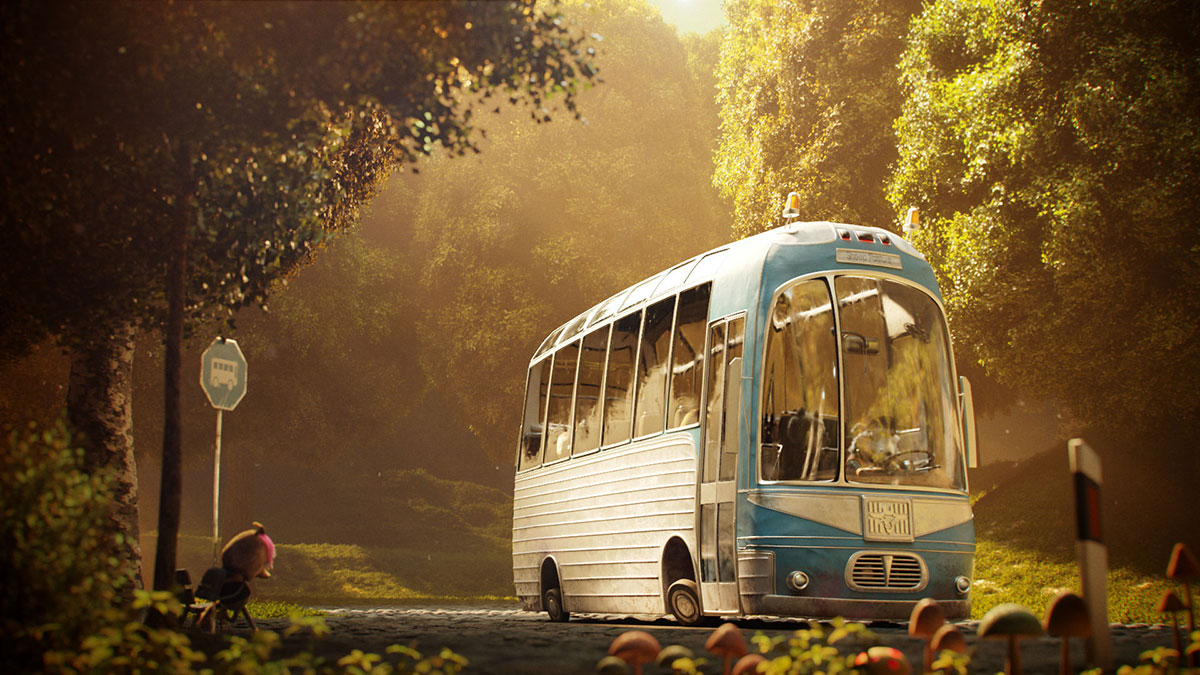 TOBI AND THE TURBOBUS
Director(s): Verena Fels & Marc Angele
Germany, 2020, 7:30 min
Synopsis
You fly with no seat! That's the rule in the Turbobus. To get one is a hard day job for a young wolf on his turbo-journey to find real friendship.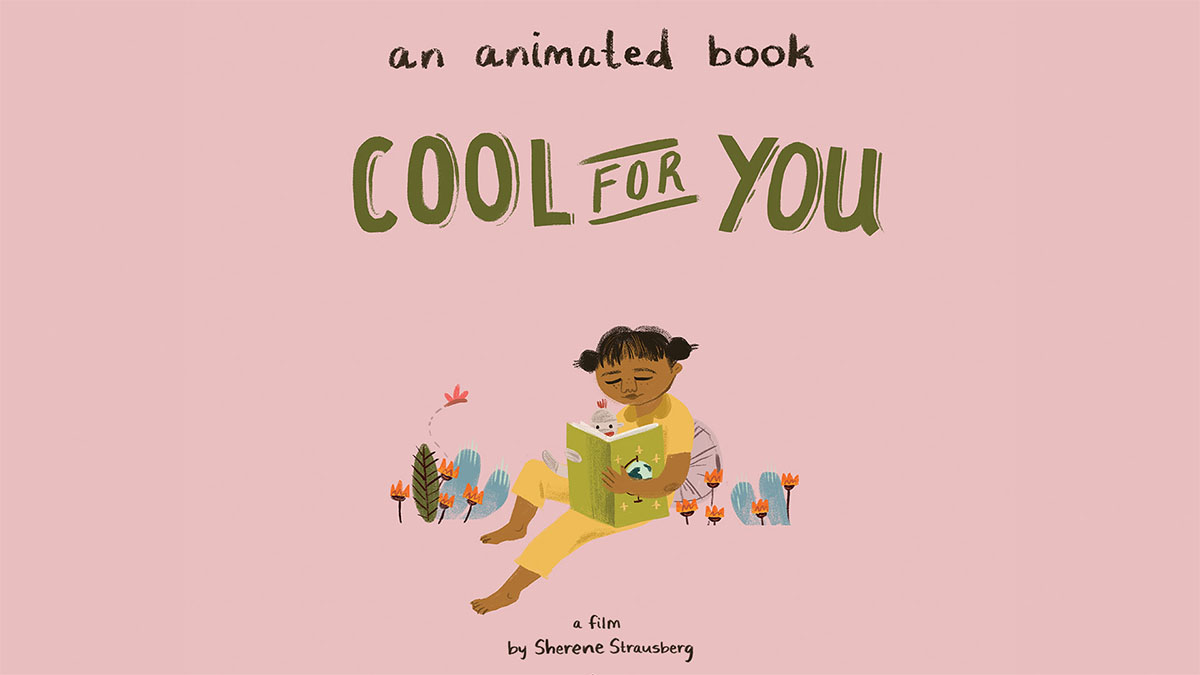 COOL FOR YOU
Director(s): Sherene Strausberg
United States, 2022, 3 min
Synopsis
"Cool For You", an animated film based on the book of the same title, explains global warming to children in a friendly way. Incorporating different characters and families, animals and plants, children are introduced to CO2, and positive, easy ways to improve our impact on the earth.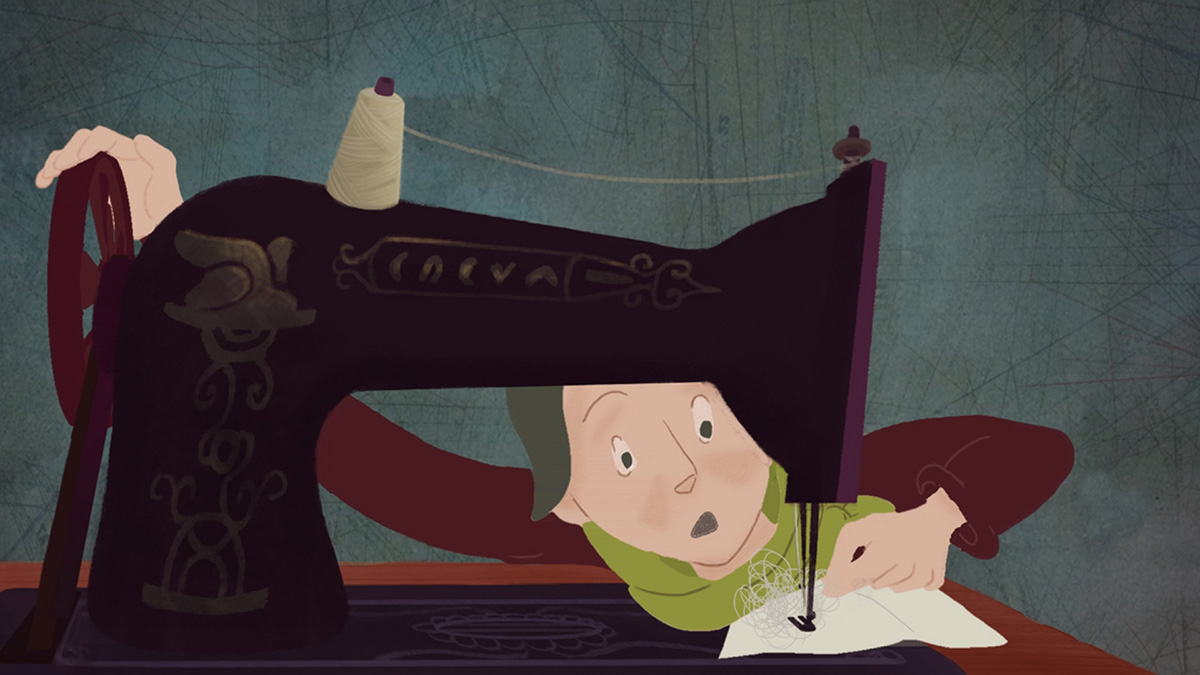 SEWING MACHINE
Director(s): Najmeh Hashemolhosseini
Iran, 2022, 8:05 min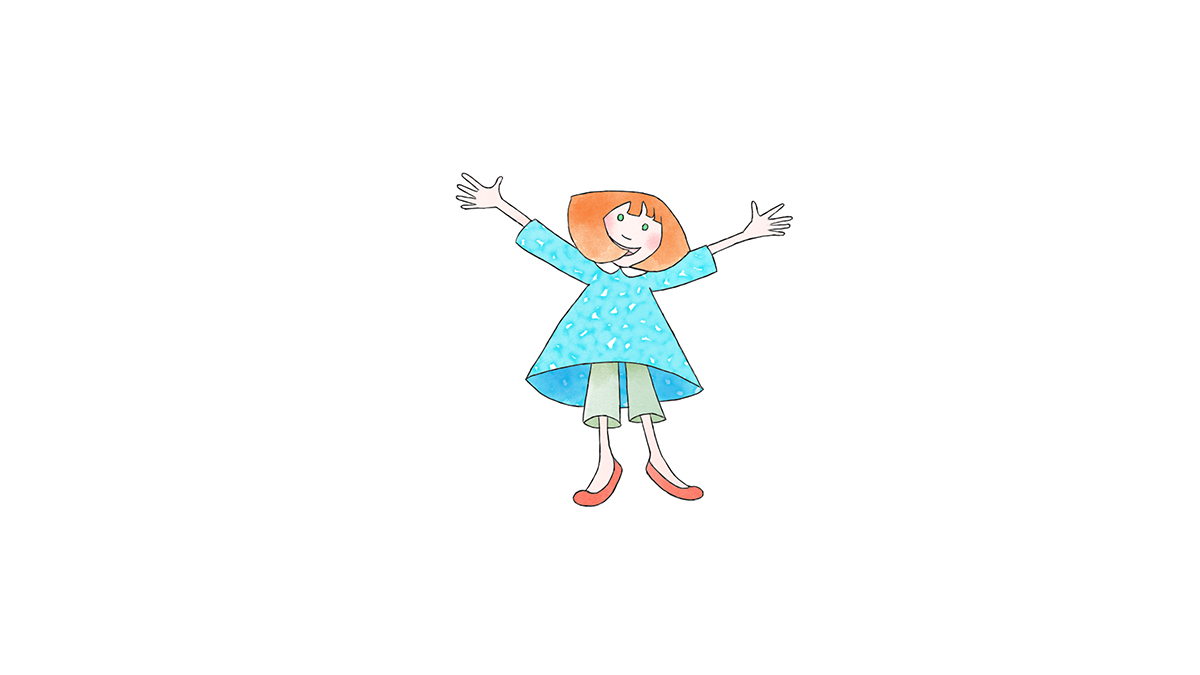 ALICE
Director(s): Liz Van Verth
United States, 2021, 1:10 min
Synopsis
Alice enjoys taking baths but ends up taking an unexpected trip instead. Where will Alice end up next?
---
Program #2: Ages 8-15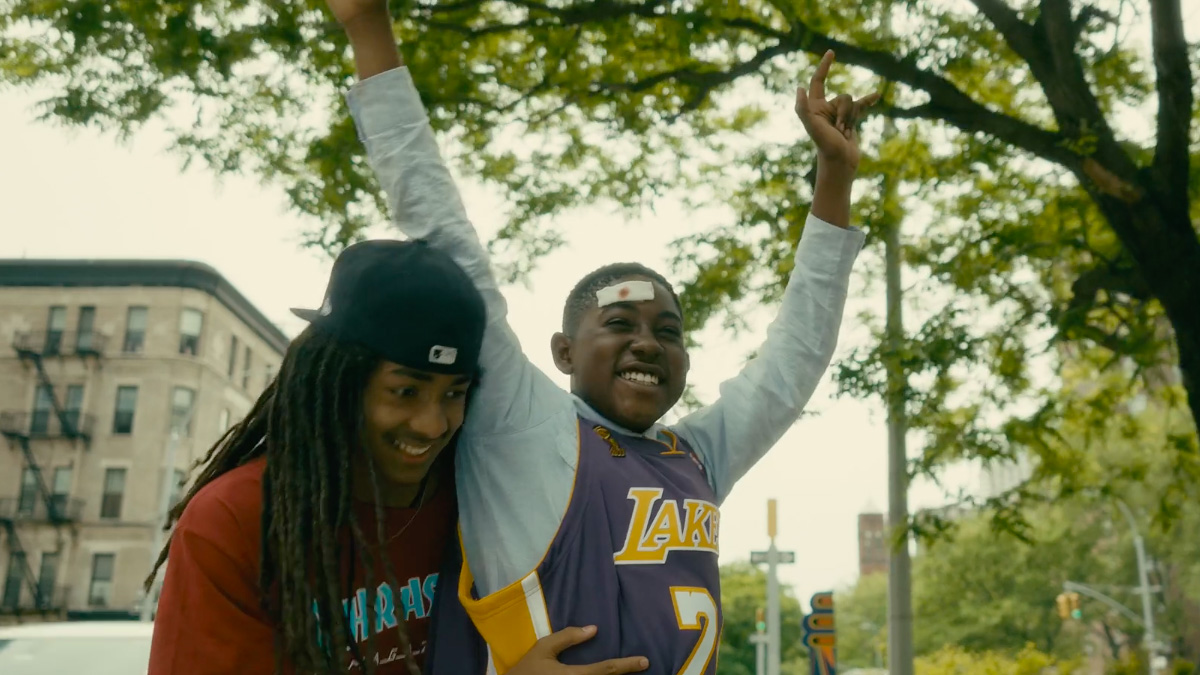 IT'S ALRIGHT, DAD
Director(s): Lynn Dow
United States, 2021, 11 min
WINNER: Audience Award
Synopsis
When a young boy befriends a skateboarder and coaxes him into a nearby church to meet his father, the young man realizes his new found friend has a tragic story.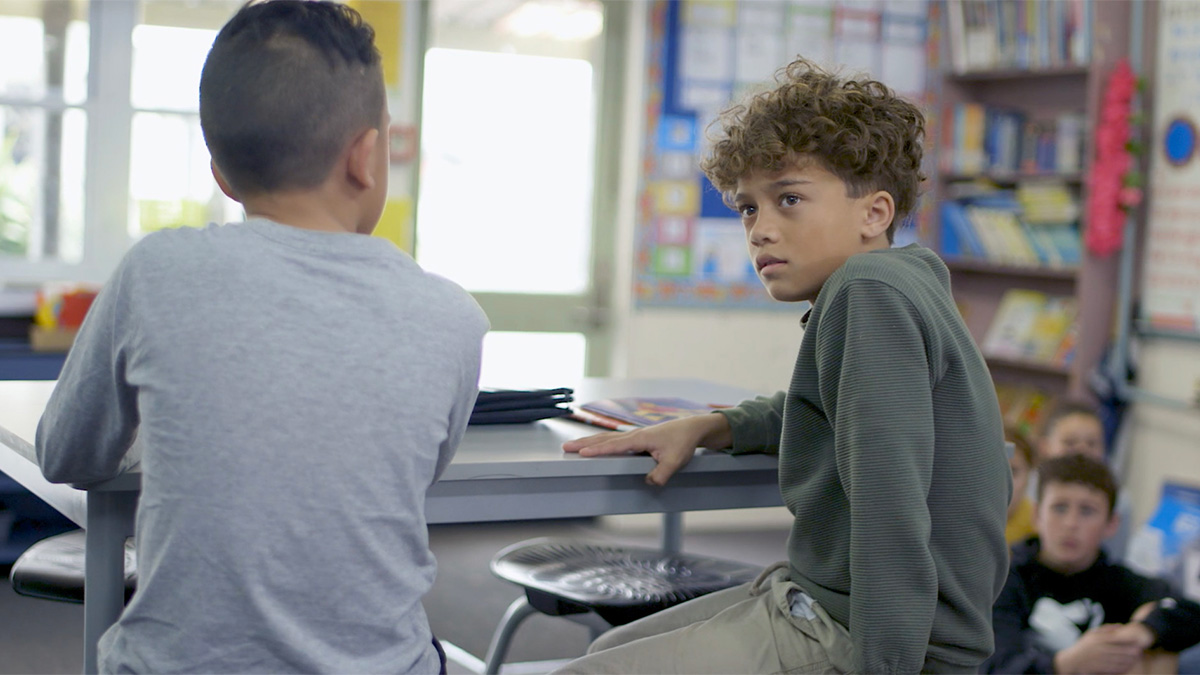 SMALL WAVES
Director(s): Matthew Walker
New Zealand, 2021, 19 min
Synopsis
When you're 12 years old and growing up in Huntly, no-one is more awesome than an All Black, especially the coolest All Black of them all, Damian McKenzie. Oh hang on… one fella might be just slightly cooler, the main man himself, the meanest, most powerful, most totally awesome Tangaroa God of the Ocean.
When Pete's most prized possession (a signed poster of Damian McKenzie) is stolen he must team up with his best friend John and annoying Pakeha girl Wendy to achieve the seemingly impossible – he must score a try at Rugby trials against school bully Wiremu.
Wiremu is the strongest (and nastiest) player in the province, while Pete barely makes the under 14s because of his small size.
Meanwhile within the workings of the school Whaea Becky, a kind and dedicated teacher is at odds with new Principle Brennan about the school curriculum. Brennan has been sent by the Dept of Education to lift grades in the school and he can't see how Te Reo Maori classes fit with his goal.
Pete, John and Wendy draw on inspiration from their heroes to make a game plan and in the end it is John's beloved Tangaroa who inspires their victory.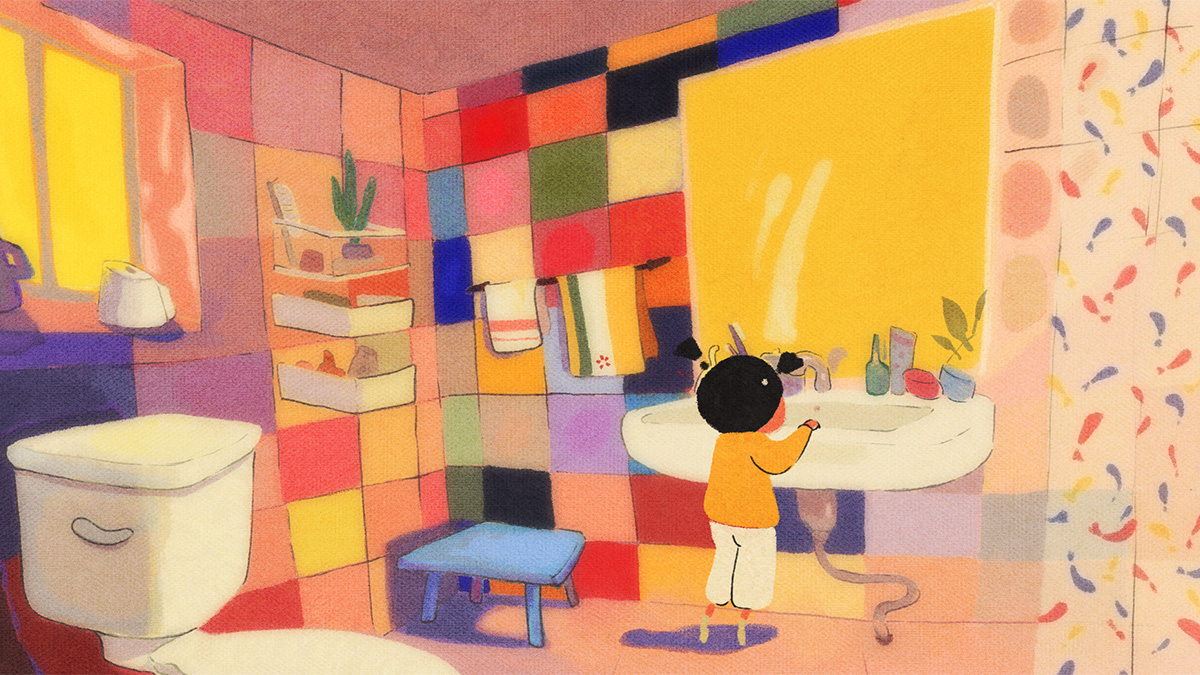 HOW SMALL!
Director(s): Charlene Xu
United States, 2021, 8 min
Synopsis
A young woman reminisces about her deceased grandmother, whose volatile personality troubled and confused her as a child. Through snapshots of the young woman's quiet childhood in Suzhou, China — as a toddler, teen, and young adult — we see their bittersweet relationship shift and evolve over unspoken gestures and surreal visual metaphors.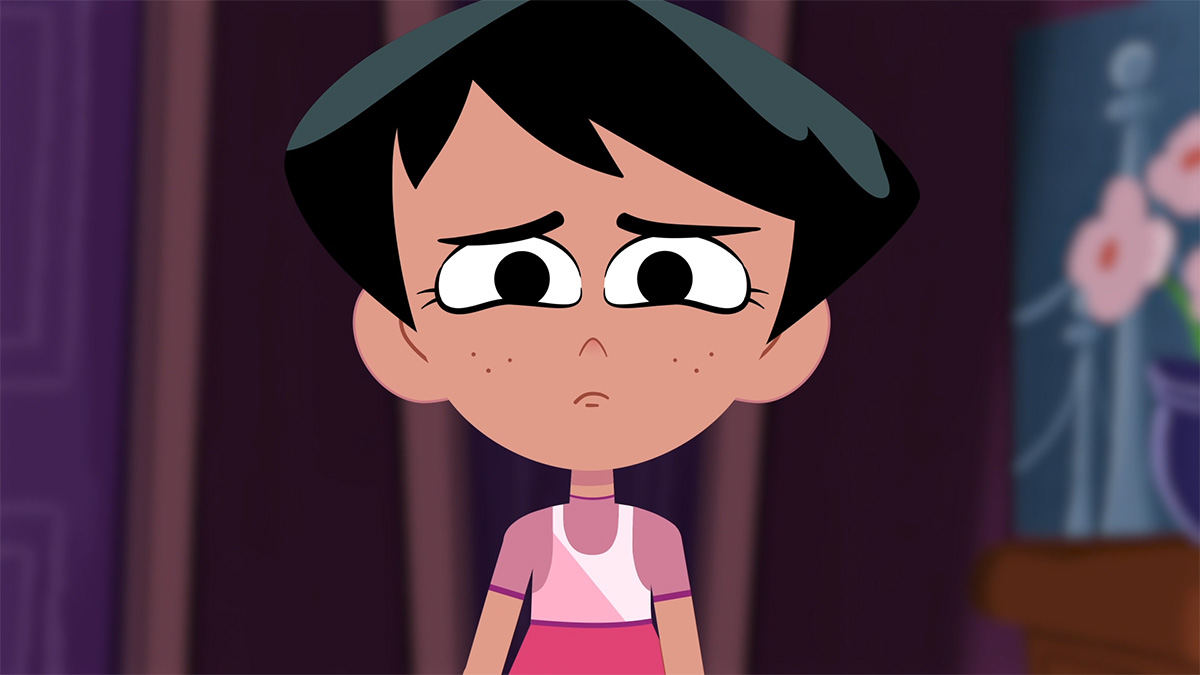 GIRL BEHIND THE MIRROR
Director(s): Iuri Moreno
Brazil, 2021, 13 min
Synopsis
A transgender girl locks herself in her room for fear of the monsters that threaten her outside, until a new reality appears behind the mirror where these monsters do not exist and she is free to be who she is or who wants to be.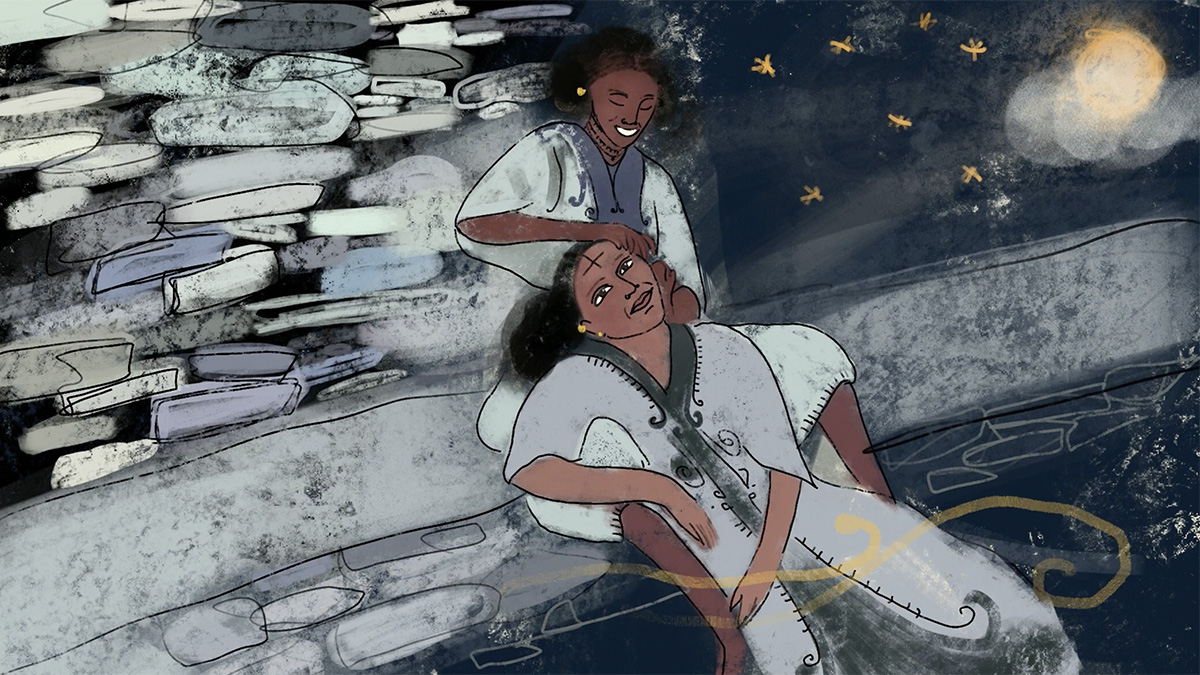 FOR TIGRAY
Director(s): Gabrielle Tesfaye
Ethiopia / United States, 2021, 5 min
Synopsis
On November 4th, 2020, unelected Prime Minister of Ethiopia Abiy Ahmed declared a genocidal war on Tigray, the northernmost regional state of Ethiopia. His administration has limited and blocked access to electricity, aid, food, and water for millions of Tigrayan civilians. Through a conflict so saturated in political debates, For Tigray looks through the lenses of the people. From life before the war, and the collective future on the horizon.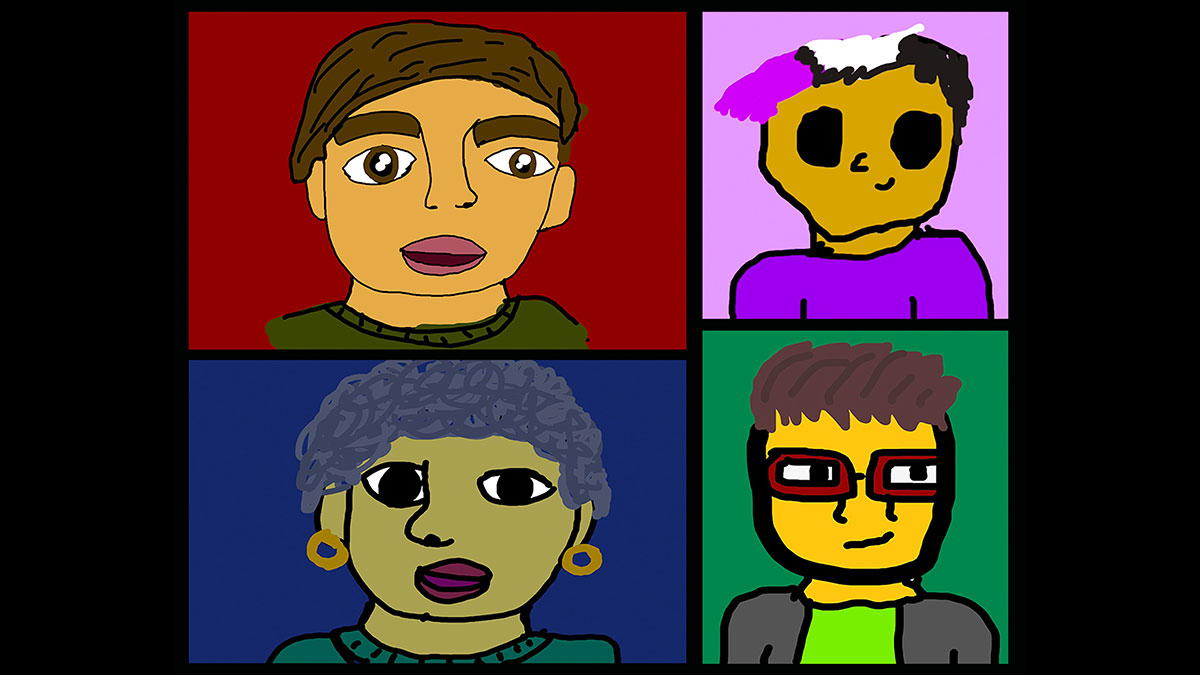 MY LIFE WITH RAINBOWS
Director(s): Elena Pendleton
Canada, 2021, 8:05 min
Synopsis
Kid gets tired of all the questions she gets about having two moms and decides to tell it on her own terms.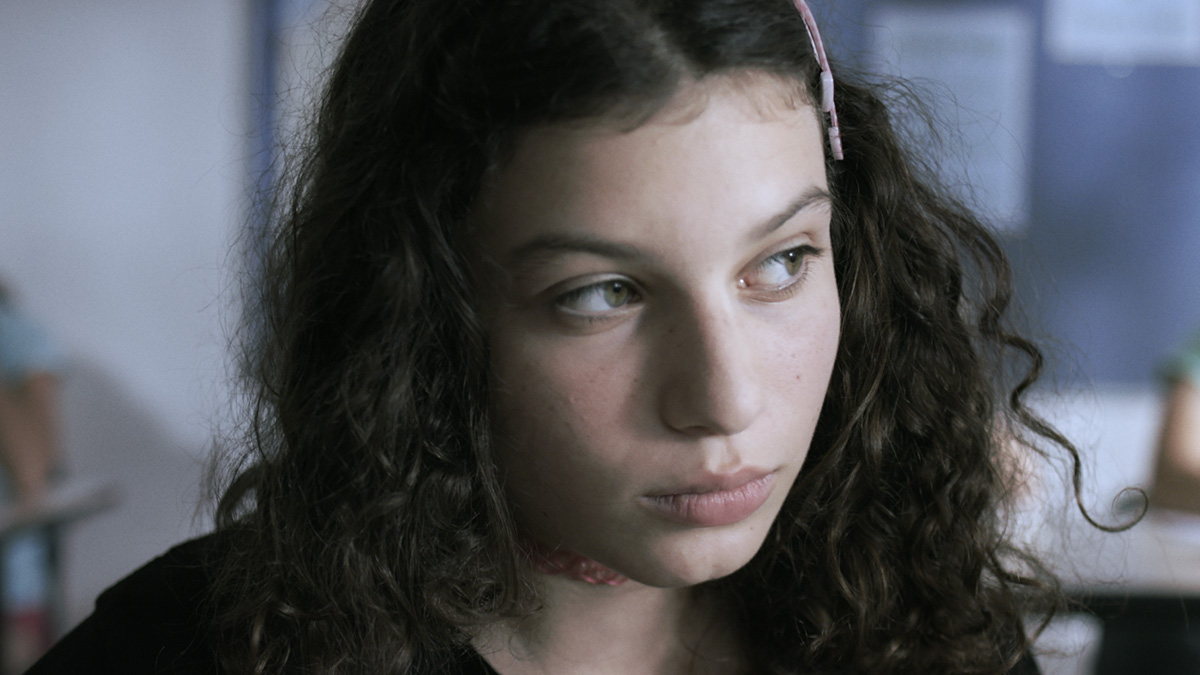 SHUT UP
Director(s): Noa Aharoni Maor
Israel, 2020, 16:16 min
Synopsis
Roni (12) is ashamed of her Tourette Syndrome. After acting violently towards a classmate who picks on her, she's suspended from school. She stays home alone and her suffering from the tics, leads her to take an extreme and dangerous act.
---
---
17th KIDSFILMFEST

2021
The 2021 Audience Award Winner of the 17th KidsFilmFest is: OLDBOY'S APPLES by BRAD HOCK
---
Program #1: Ages 3-7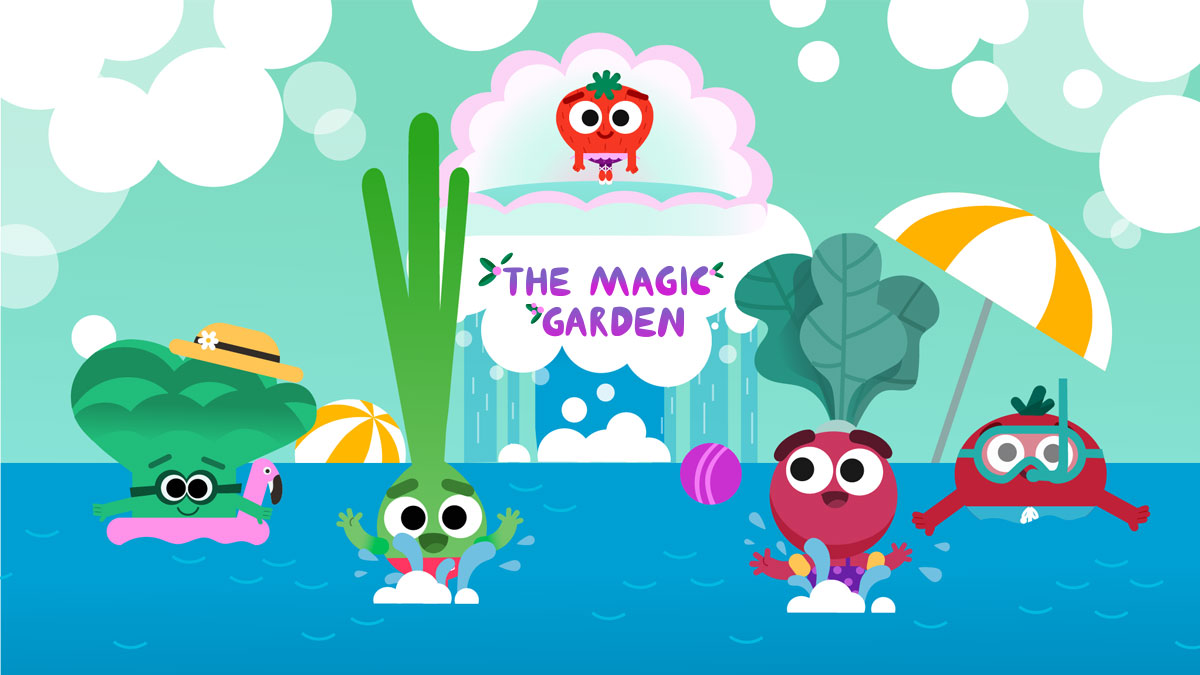 MAGIC GARDEN
Director(s): Svetlana Matrosova
Russian Federation, 2020, 3 min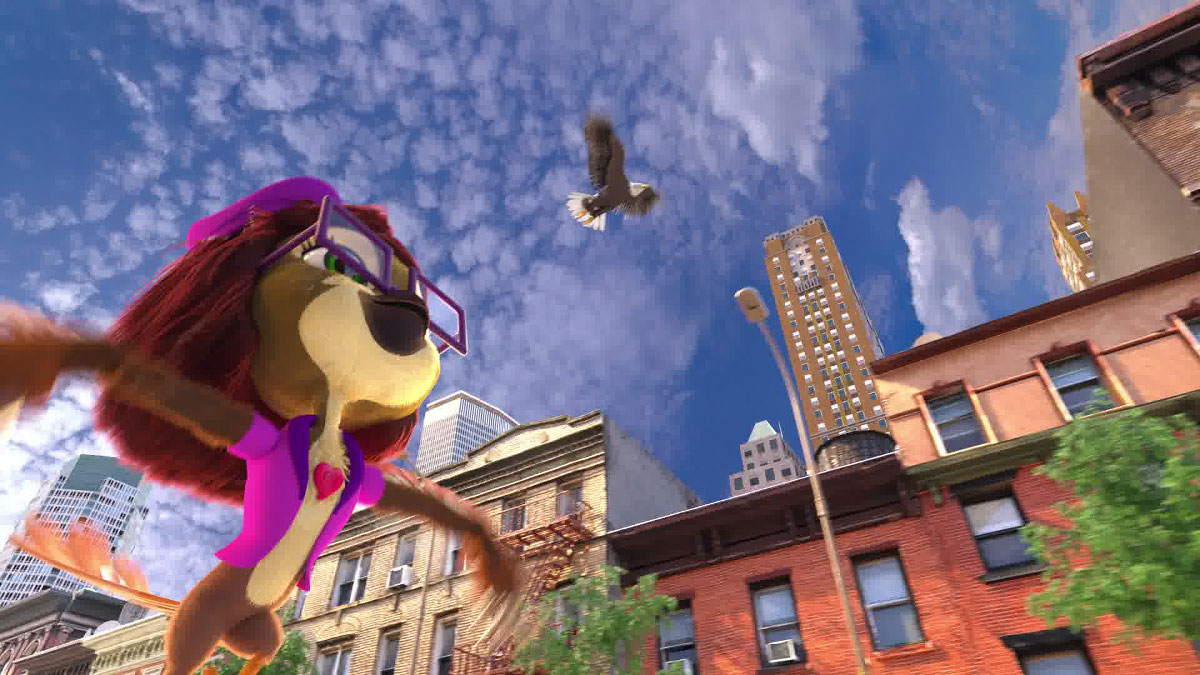 I WANNA BE AN EAGLE – A SPARROW'S TALE
Director(s): Joe Petrucelli
United States, 2020, 4 min
Synopsis
Petronia is an outgoing sparrow who loves to daydream. She dreams of being an eagle and envisions herself soaring high above and throughout New York City.
Petronia enjoys signing, playing music on her recorder, and making wishes by blowing on dandelion "Wishettes." Petronia's struggles with her self image, but through her journey she discovers that — with her own gifts and with the help of her friends and family — she can accomplish anything.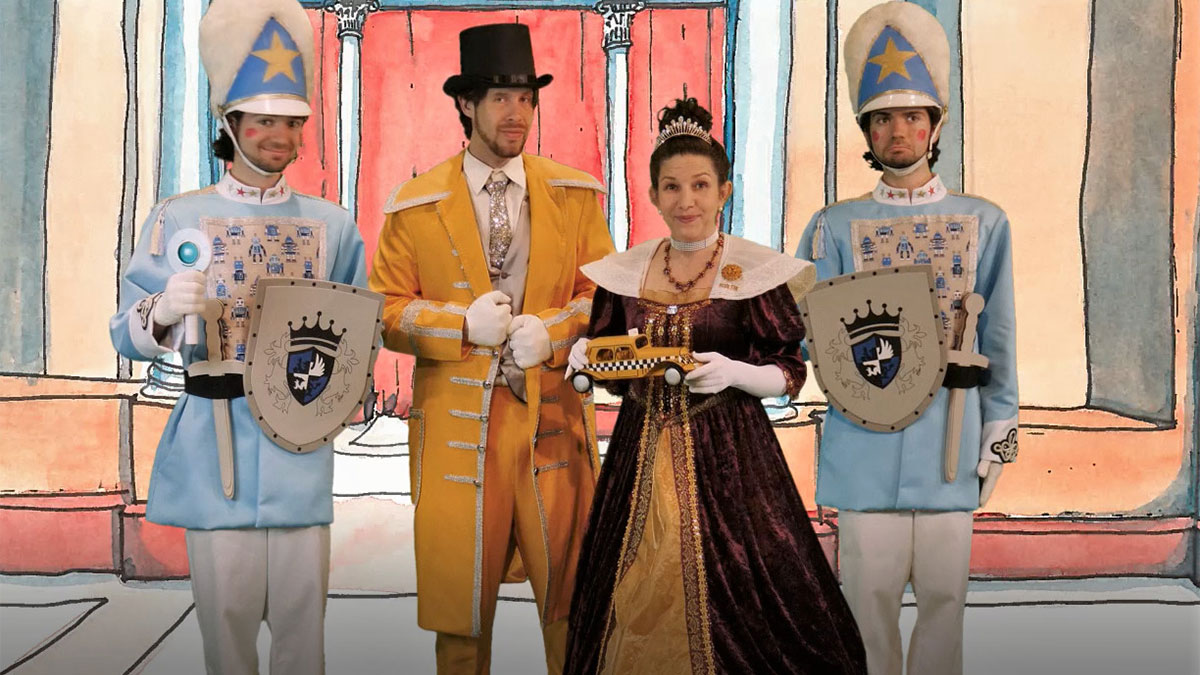 QUEEN MARLENE'S TOY MUSEUM AND FRIENDS TRAFFIC SAFETY
TOYS
Director(s): Angie Hanson
United States, 2020, 9 min
Synopsis
The story follows Queen Marlene, the host, who has a busy day ahead as she prepares to open the Toy Museum The Museum is like the Queen's early childhood education classroom and the viewer learns, alongside her friends, the important messages she is teaching. Using loveable characters and silly scenes, children will be drawn to the colorful characters and all Queen Marlene's friends. The show is somewhere between Buckingham Palace meets Mr. Rogers and Broadway.
There are drawn backgrounds and miniature dollhouse dioramas that stand in place of an actual set. The costumes are whimsical and fun! They reflect exactly what children might picture when thinking of a castle, a queen, guards, cooks, butlers and similar. They are exaggerated, but in a charming manner. The castle and its rooms are blocky, colorful pieces that look like a child's drawing. The music and sound effects are clear and concise, and definitely enhance the story. There is always something new and exciting happening at the Toy Museum.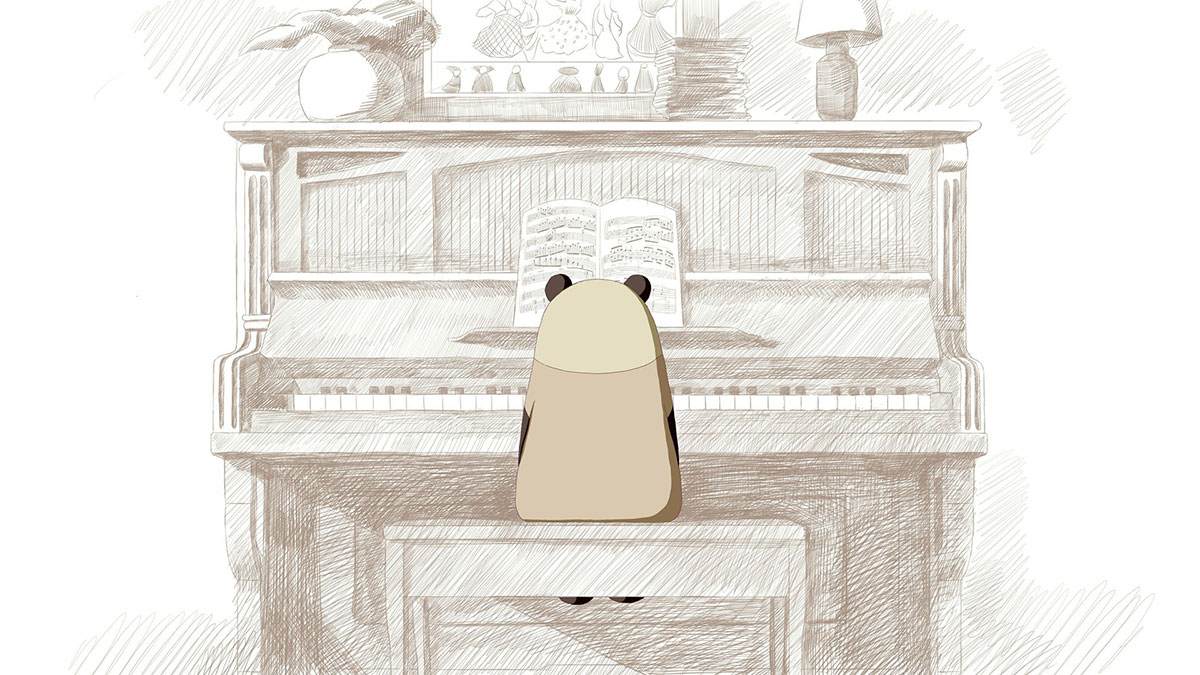 BALLAD OF MUSIC NOTES
Director(s): Xi Chengzhuo
China, 2020, 5 min
Synopsis
For every piano player, there is a world of notes in the score book, and every performance is a journey into this world. Books are the carrier of the world. In the same world, the people who enter and the way they play are different. What happens when two different players enter the world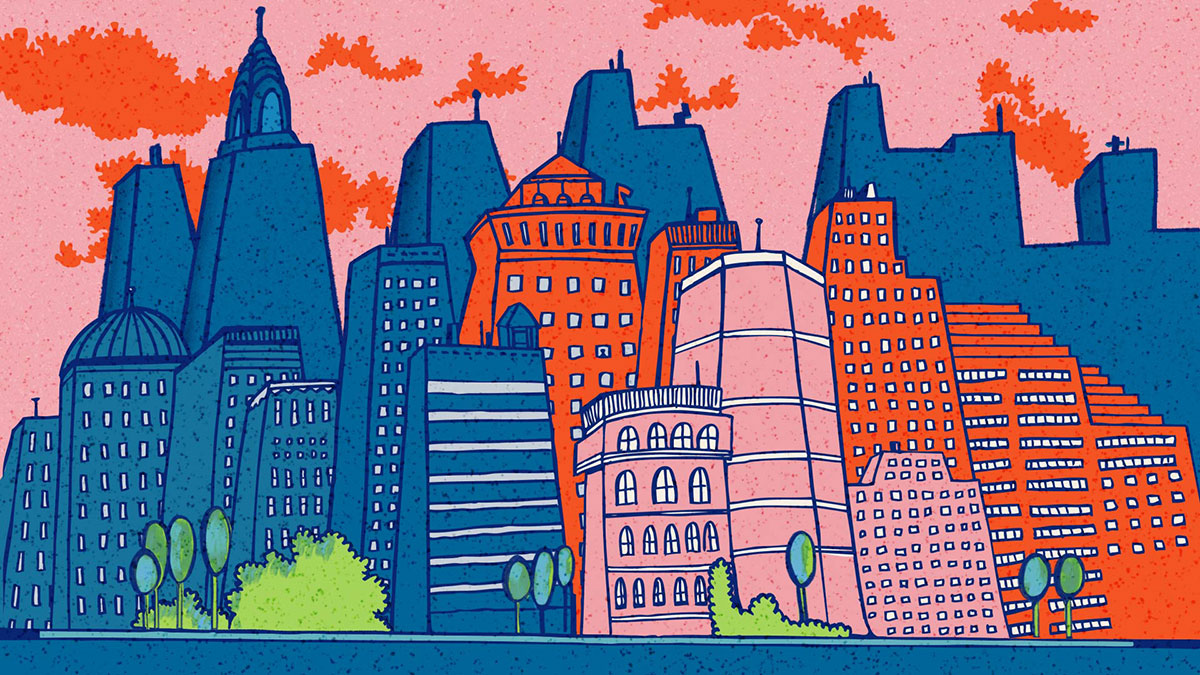 A HAND TO HOLD
Director(s): Ali Clark & Stacey Davis
United States, 2021, 3 min
Synopsis
Told from alternating points of view, A HAND TO HOLD explores the connective thread of hand holding between parent and child. When mother and child release hands – and enjoy the freedom that comes from letting go – they do so knowing they will always be joined.
"A Hand to Hold" is a 2D animated film created by an all-female production team.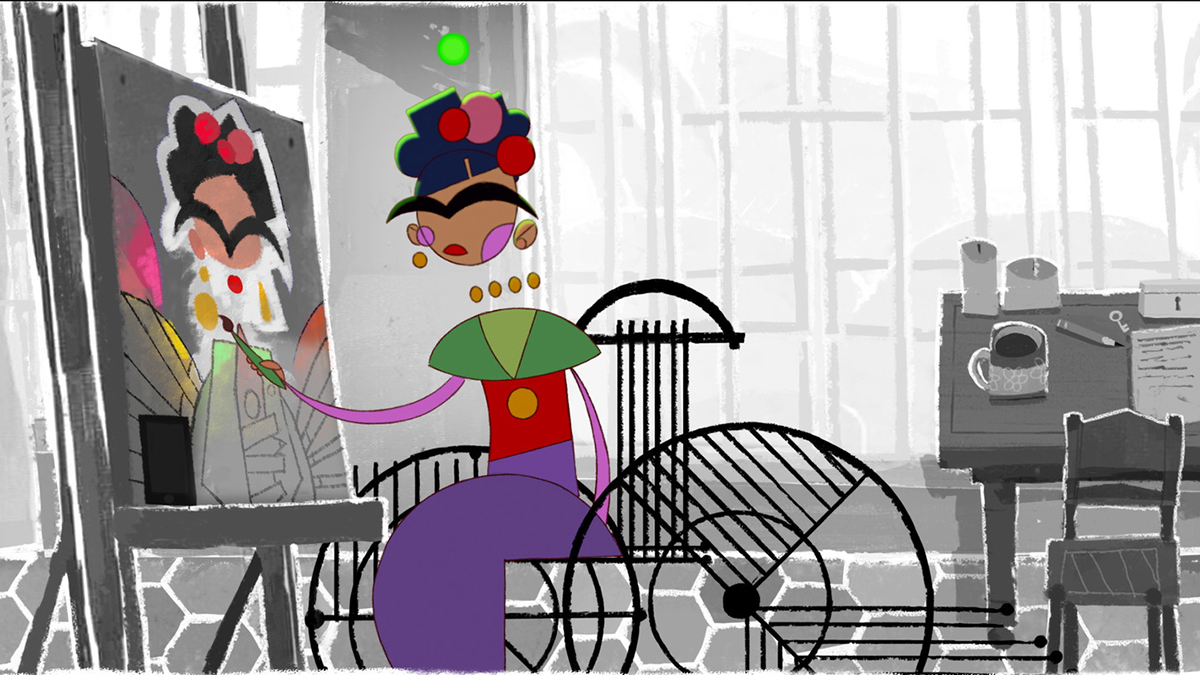 ON / OFF
Director(s): Nicolas Villarreal
Argentina, 2020, 7 min
Synopsis
Endless distractions threaten to destroy creativity.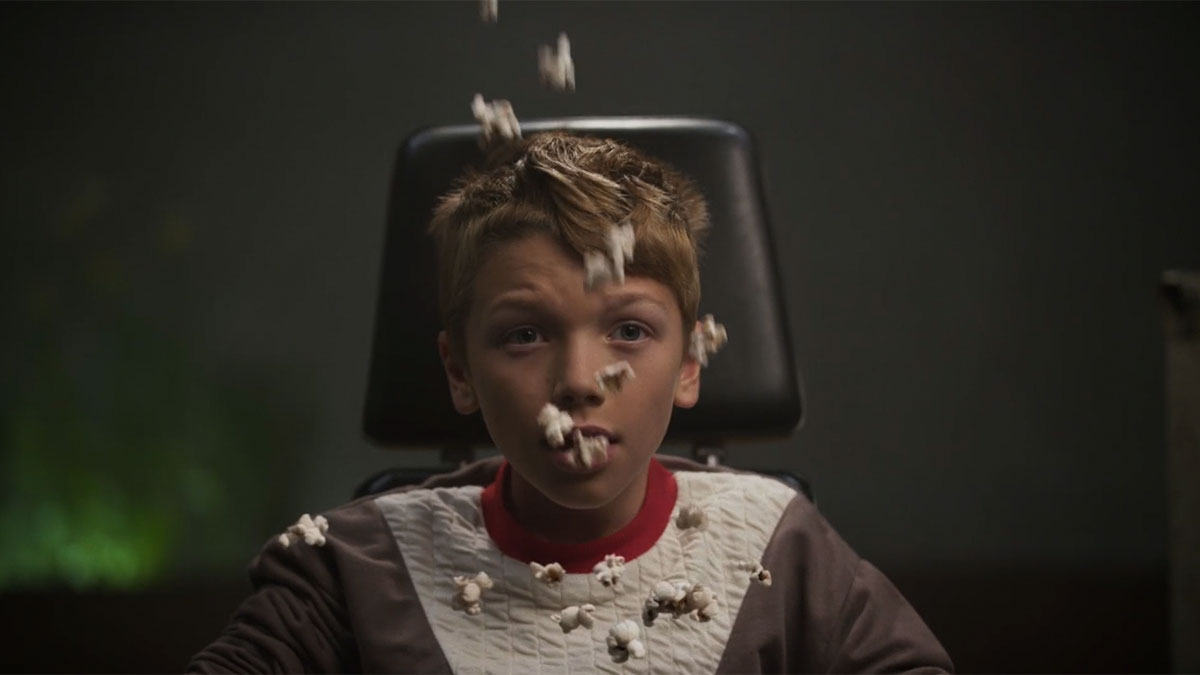 POPCORN BOY
Director(s): Line Johansen & Christian Lo
Norway, 2020, 12 min
Synopsis
Tom's unique ability is quickly discovered by a bankrupt businessman. Sure of success, he buys the boy from his parents to start mass production. The boy becomes world famous, but all resources must end one day.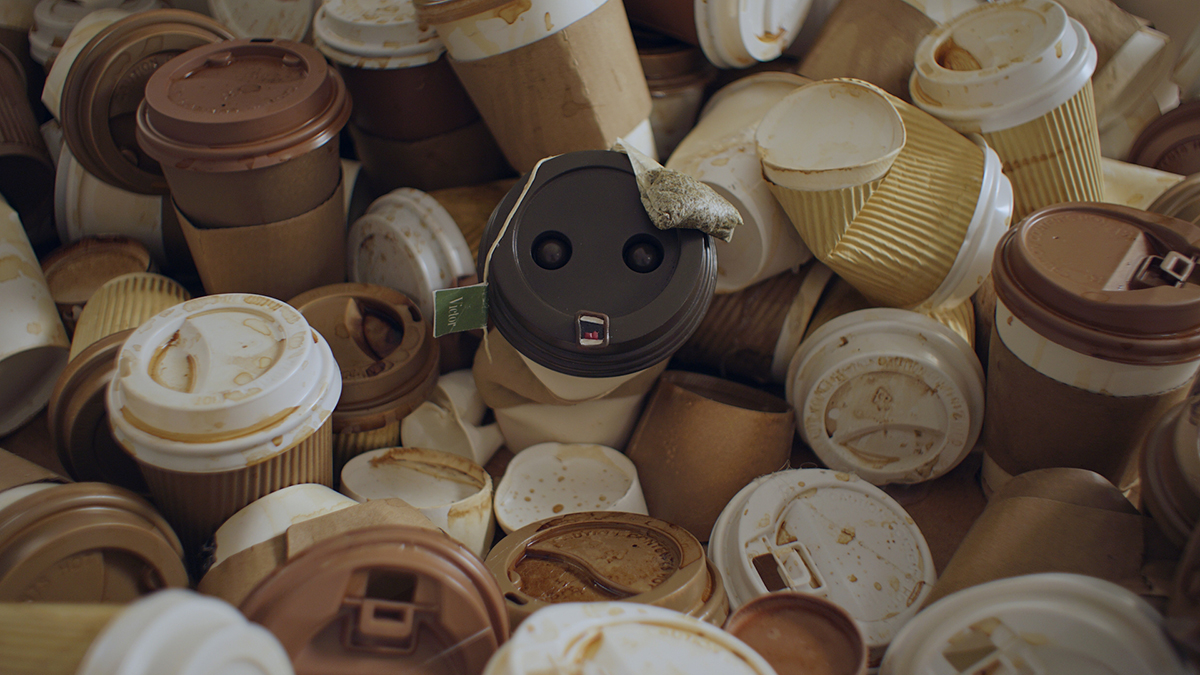 QUICK FIX
Director(s): Alexandra Lemay
Canada, 2020, 4 min
Synopsis
Quick Fix is a stop-motion/Live-action hybrid that explores the comedic parallels between our throwaway habits and serial dating. This bittersweet love affair follows a coffee cup who becomes smitten by his drinker.
---
Program #2: Ages 8-15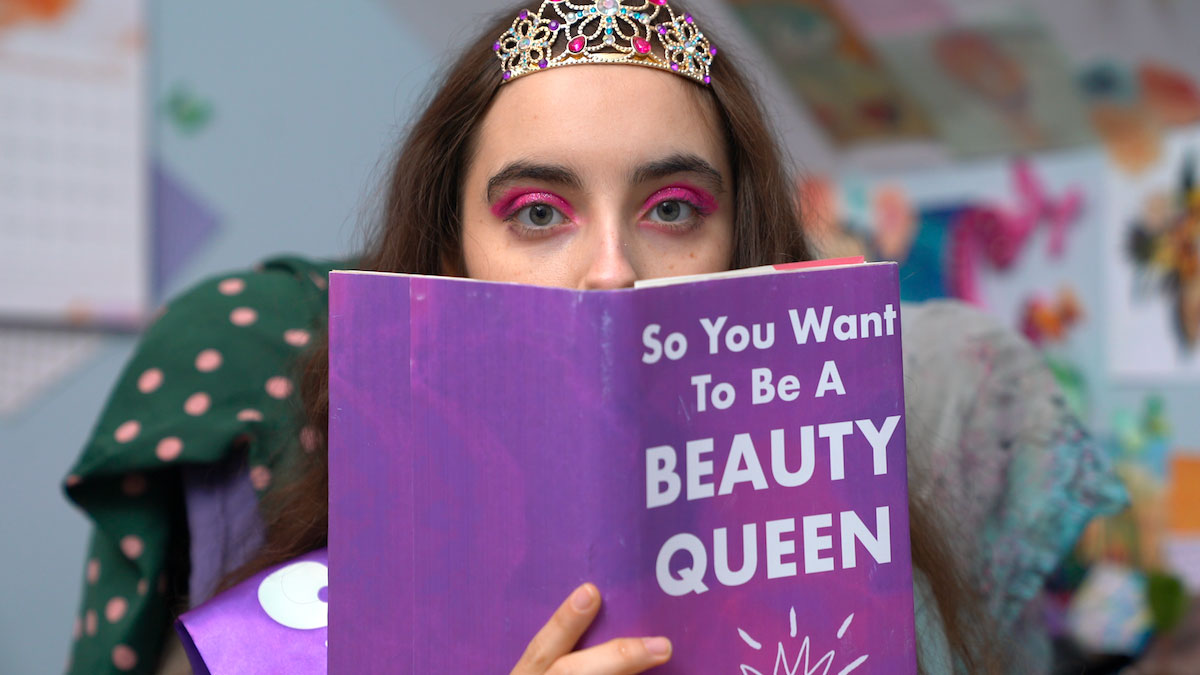 BIFF & ME
Director(s): Nicola Rose
United States, 2020, 15 min
Synopsis
Charlotte, 14, is a genius — hotheaded, nerdy, and brilliant.
But what she secretly wants, deep down, is to be a beauty queen.
Biff, 14, is the school bully — big, burly and (seemingly) brainless.
But what he secretly wants, deep down, is to be a beauty queen.
When Charlotte is forced to tutor Biff in math, the pair discover their shared secret, and Biff eagerly helps Charlotte prepare for the upcoming Princess Teen Queen Pageant. There's only one problem: they have to keep it all a secret from their parents. Charlotte's folks want her to focus on math and school, not crowns and gowns; and Biff's oafish dad would never accept a son in sequins. Can the kids' friendship survive? Can Charlotte risk being who she really is? Can Biff?
A comedy about growing up, being who you are, the power of friendship, and burping.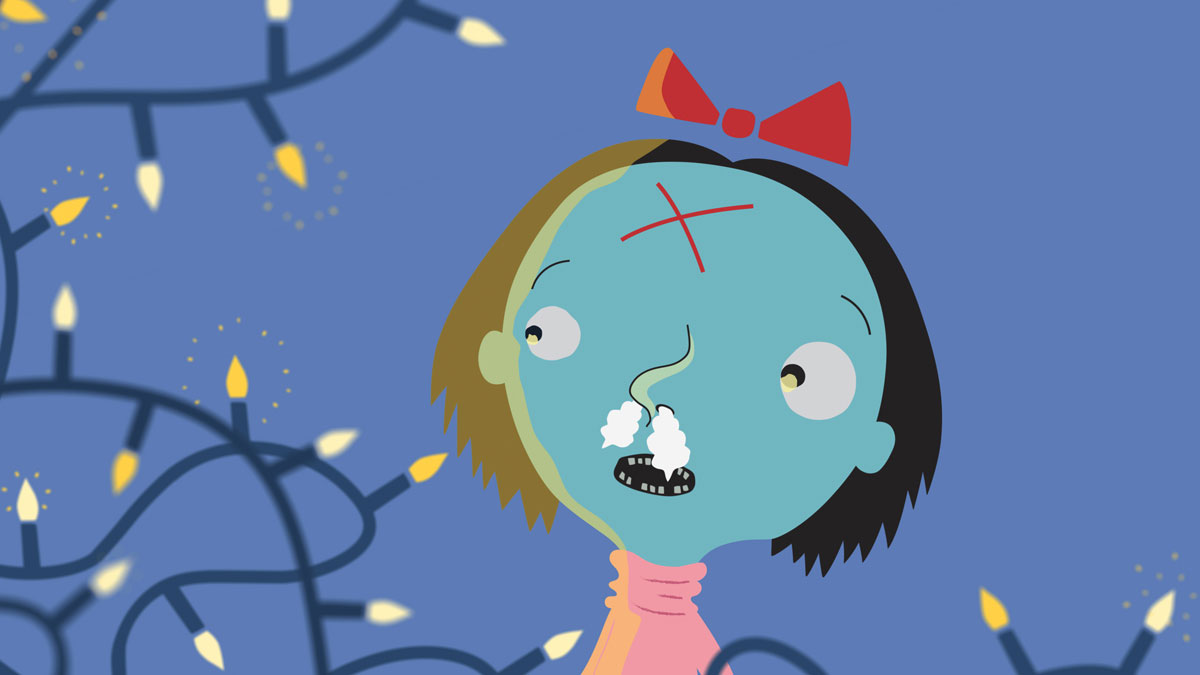 ZARA AND THE OTHERS: MISS MISS
Director(s): Nils Lund & Bjørn Sortland
Norway, 2020, 13 min
Synopsis
Zara has never heard of a 'Miss' Competition, she only knows Patricia says it's a way to decide who the prettiest girl in class is. When Zara's dad brings a bucket of moose poop things take an unexpected turn.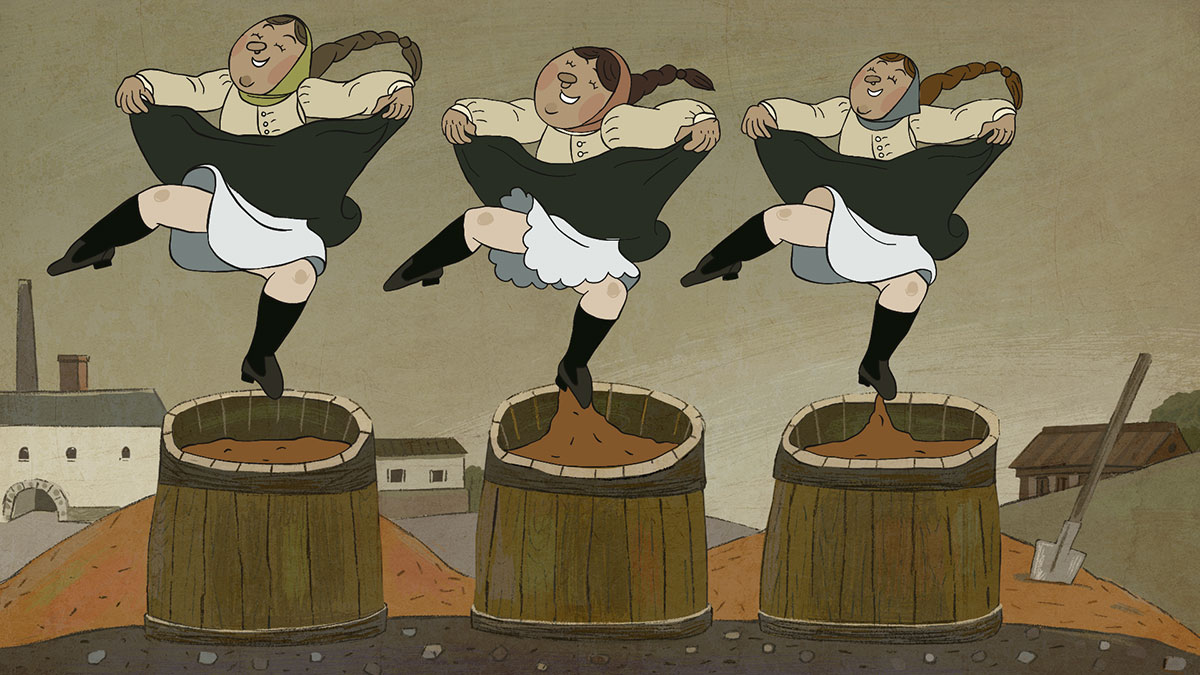 NEVIANSK TOWER
Director(s): Elena Lapshina
Russian Federation, 2020, 5 min
Synopsis
The plot is based on the history of the Ural landmark, comparable only to the leaning tower of Pisa — the Neviansk tower. In the animated film by Elena Lapshina, the facts about the construction of the tower, the appearance of the unusual shape of the building and, of course, the secrets of the famous structure are presented in a form accessible to modern children and adults. A grandfather, a grandson, a lion and a cat went on a trip to the Ural "celebrity" in the cartoon.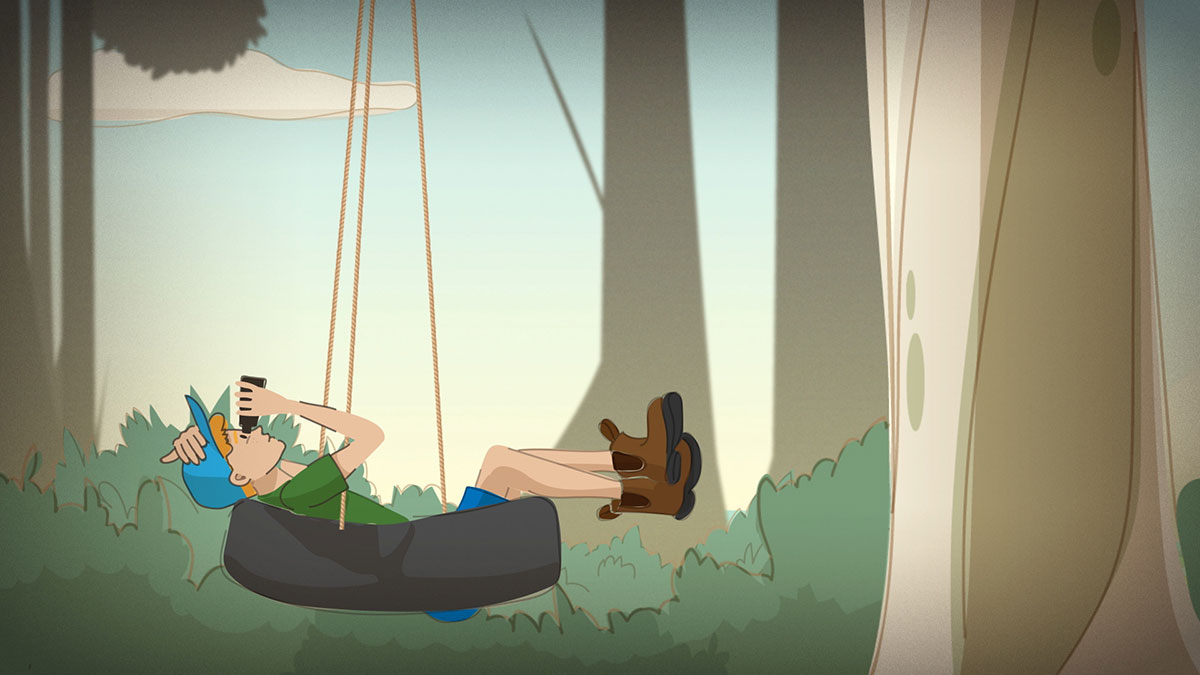 GOODBYE HOME
Director(s): Jonathan Chong
Australia, 2020, 7 min
Synopsis
On a hot summer day, a young boy lounges in a tyre swing hanging from the big branch of an old ghost gum. He peers through binoculars to catch glimpses of a baby koala and its parents living at the top of the gum's mighty trunk. The surrounding bush vibrates with native animal life. In the distance, plumes of grey smoke rise above the coastal landscape, showering the horizon with ash.
As the boy helps his parents prepare their home for an evacuation, so too do the animals prepare their homes: a wombat clears his burrow of debris, a finch tidies her nest; flocks of birds begin their migrations to safer skies. The boy and his kelpie sit on the porch, watching on with trepidation.
The sun grows a burnt orange; a dusty hue befalls the landscape. A tiny ember drifts in the wind like an orange snowflake. The baby koala sticks its head out from the gumtree for a closer look. He winces and scratches at his nose, burnt by the ember's seductive glow. Then the wind changes.
The sky turns an ominous black, then a blazing red as the fires race towards the coastal bushland community. A mob of kangaroos bound over fallen branches. The boy's parents load their car with memories and keepsakes. The boy and his kelpie jump in but the kelpie whines and barks at the commotion outside. Through the smoke, the boy can see the family of koalas trapped between fallen branches. He rushes to their aid. Behind him, his parents approach with boxes.
"A line of cars follow the only road out of town. The boy watches through a rear window as the glowing town becomes distant. He turns forward and takes his seat. His kelpie lays on the floor at his feet. Something shifts inside a box beside him."
The boy and his parents have brought the koala family in the car with them. Guided by rural firemen, the two families journey to safety. Though they share the same experience of loss, it is their bushland home that unites them.
And home is where they will return, when the bushfires are over.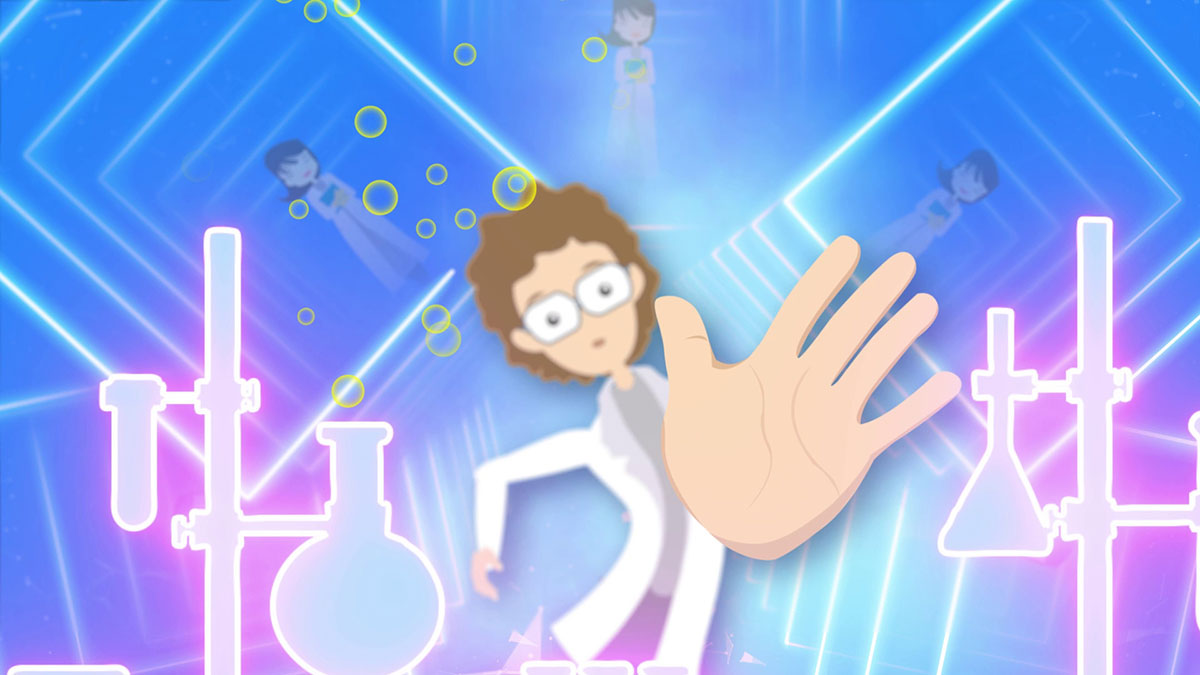 BOY SCIENTIST
Director(s): Susan Lim & Samudra Saikia
United States, 2021, 3 min
Synopsis
A brilliant boy scientist meets the girl scientist of his dreams, poised and beautiful, surrounded by flasks and beakers. The best he can do is bottle her image in his flask, so he may serenade and waltz with her in his Quantum Physics Lab.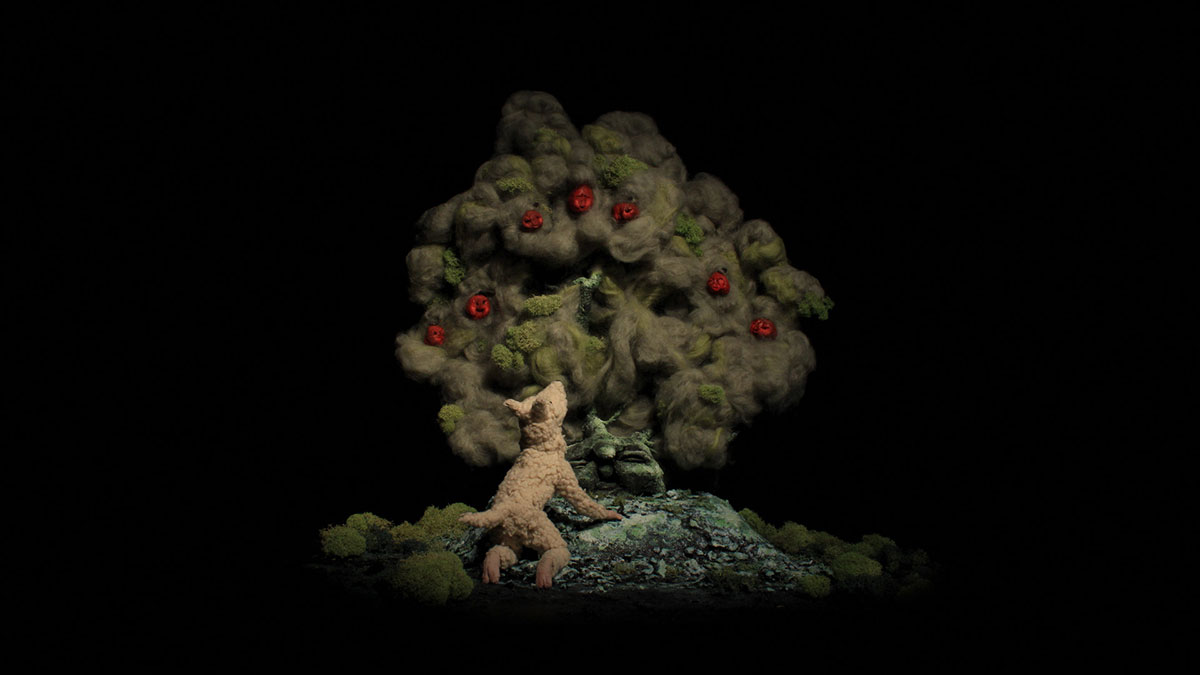 OLDBOY'S APPLES
Director(s): Brad Hock
United States, 2020, 7 min
Synopsis
Beyond the hedge, beneath the well, ancient spirits sing their song to reawaken the mystery of the hidden apple.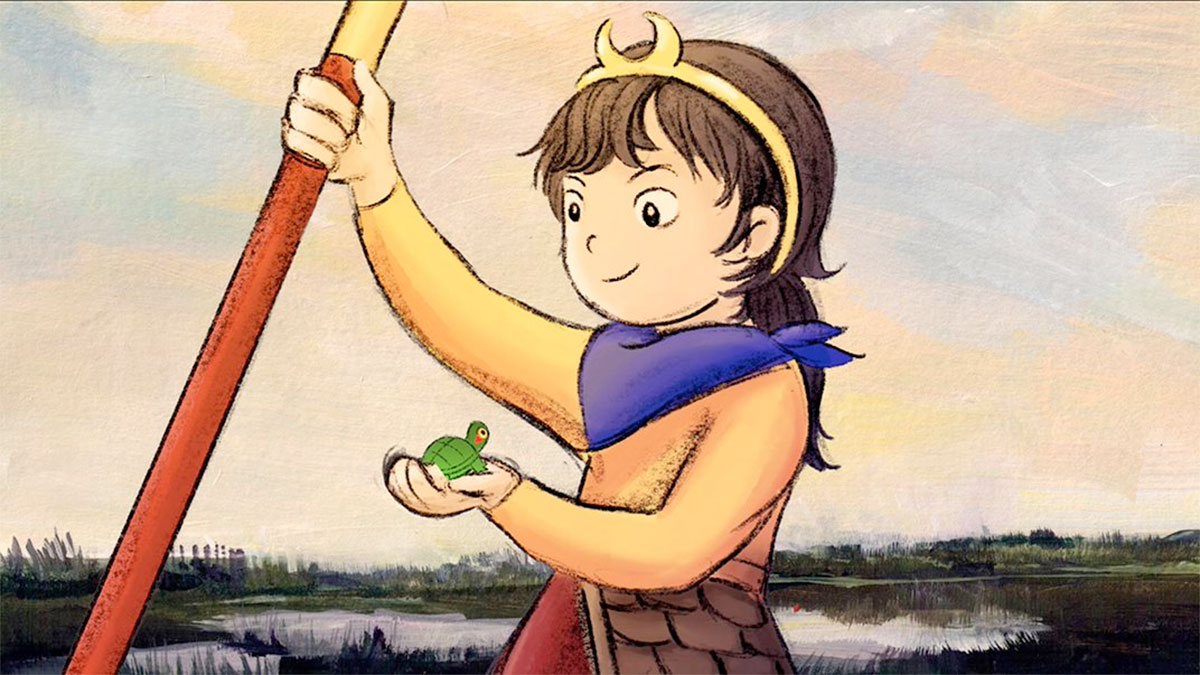 YUAN YUAN AND THE HOLLOW MONSTER
Director(s): Catherine Chen
United States, 2020, 7 min
Synopsis
This is a personal story, with characters based on family members, and memories from Hurricane Katrina, Wilma, Charley, Ivan, and Frances from 2004 – 2005. The film centers the director's younger sister and their childhood, growing up Chinese American:
Eight-year-old Yuan Yuan (Jackie) is determined to protect her newest pet, a tiny turtle named Lucy, at all costs. Even if it means chasing down a massive hurricane called the Hollow Monster.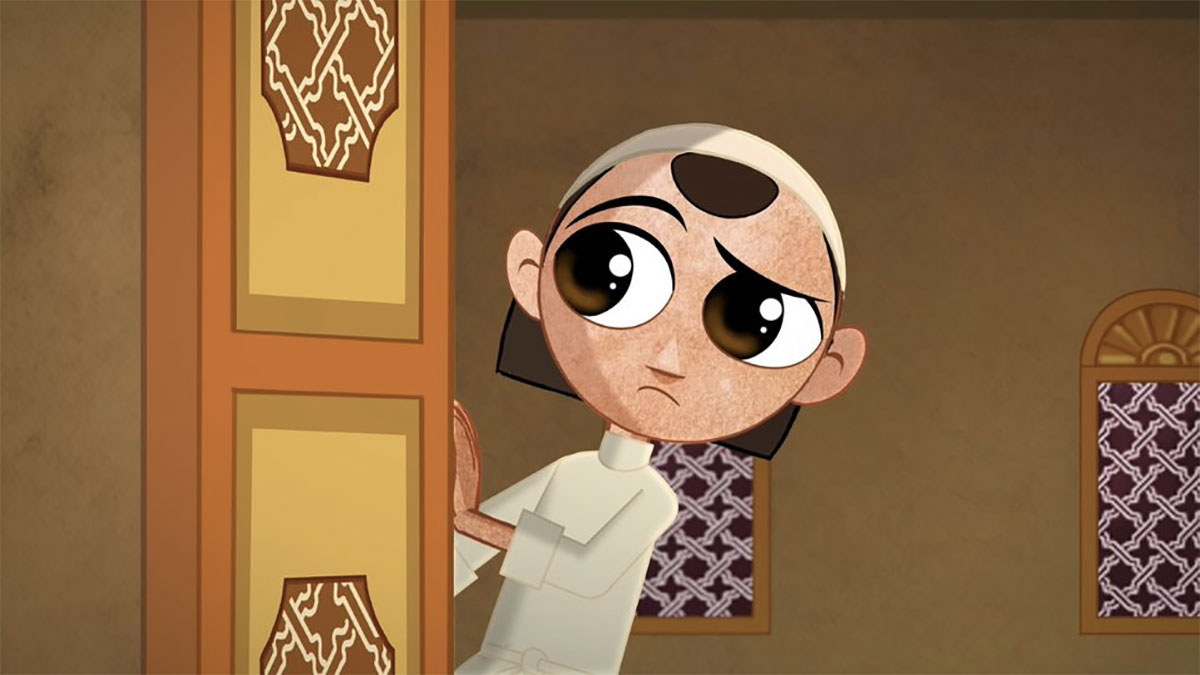 YA HOOTA
Director(s): Latifa Al Darwish & Abdulaziz Yousef
Qatar, 2021, 11 min
---
---
16th KIDSFILMFEST

 2020
Audience Award Winner is CRAMMING by DAN PERLMAN.
---
Program #1: Ages 3-7
---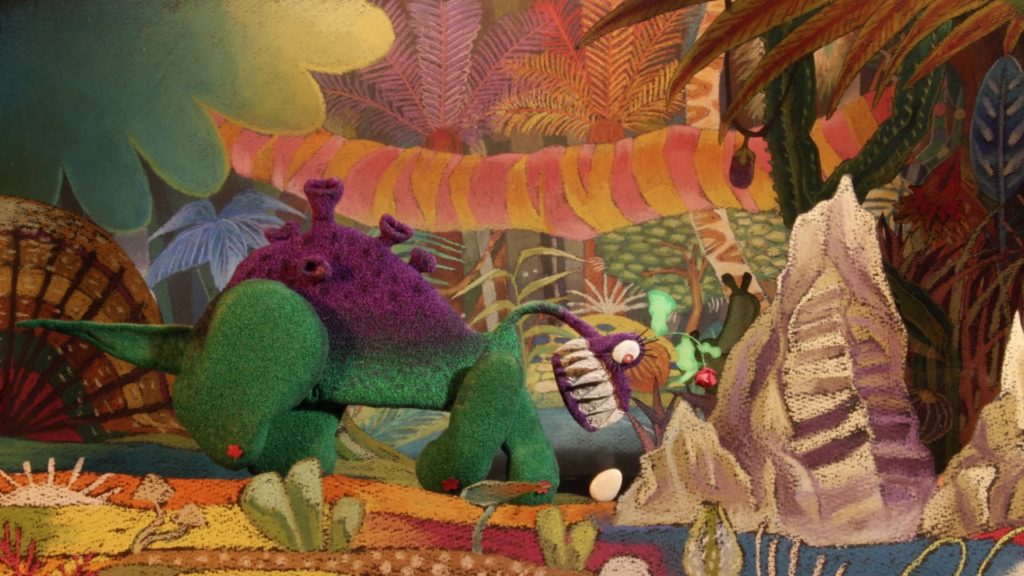 Om Nom Nom…
Director: Minato Matsuda, Haruna Ueno, Tomoko Taiga
Japan, 2019, 3 min
Synopsis
One day, a hungry dinosaur came across a weird jumping egg in the forest. He swallowed it, and then felt some strange rumblings in his tummy. Well, well, well…
This stop-motion animation is essentially a funny short story for kids, but its fanciful visual images may also attract adults. The unique imagery of the dinosaur's internal organs and nature have been created with a multi-plane camera, by combining fluffy flat puppets (a boy, a dinosaur, and other creatures) with carefully composed pastel drawings.
---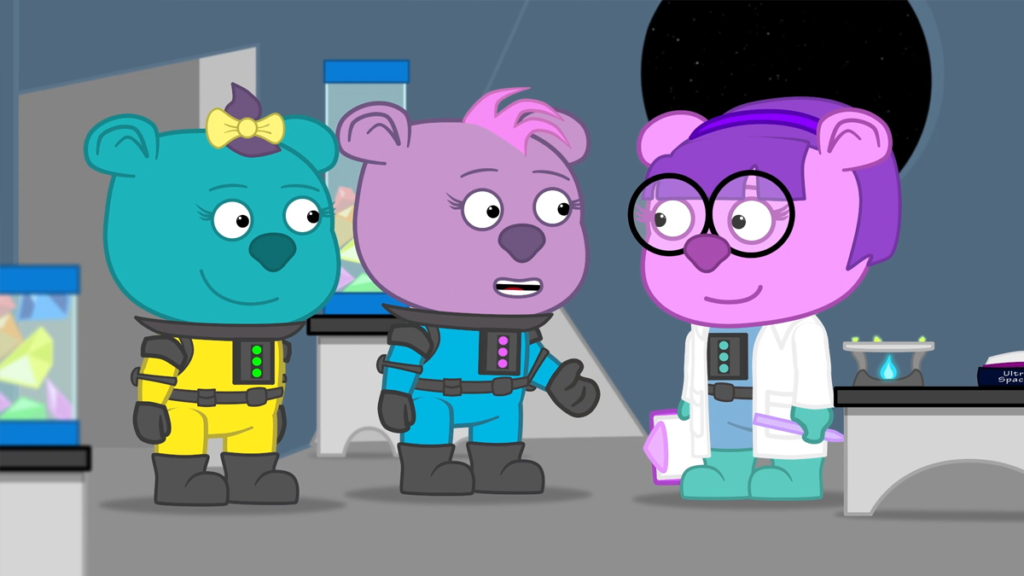 Space Bears:
The Rainbow Space Gem
World Premiere
United States, 2019, 15 min
Synopsis
Poppi and the Poofypuffs are ready for their annual color parade but a broken Rainbow Space Gem has caused all of the color on the planet to vanish! It's up to Becca and Zoe to help Poppi and the Poofypuffs return color to their planet and save the parade. Introducing a new Space Bear friend, Josie and Robot Computer Friend E.R.I.C.A.!
---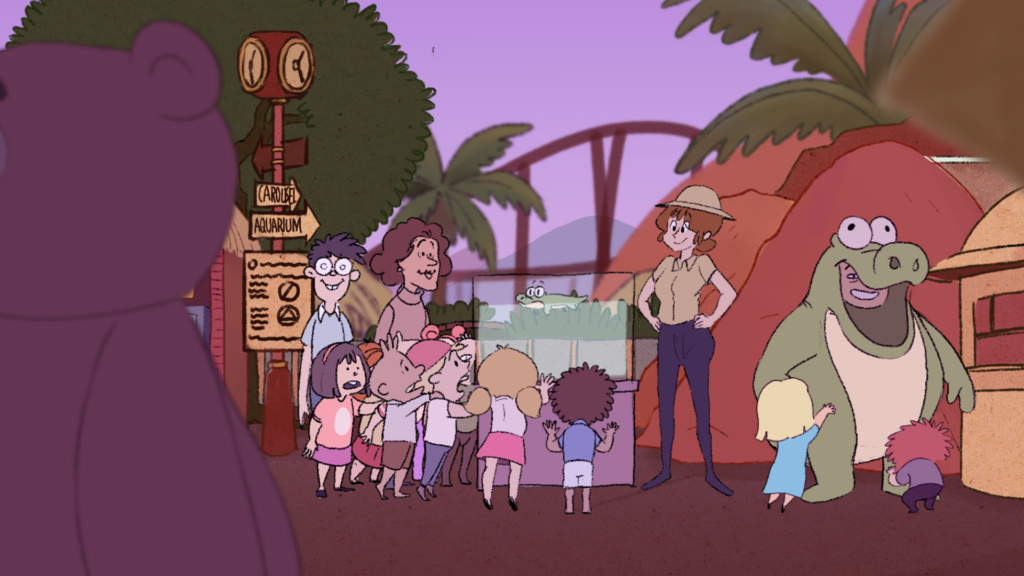 Go Go!
World Premiere
Director: Patradol Kitcharoen
United States, 2019, 5 min
Synopsis
Aaron the alligator, who lives his entire life in a tank in an animal theme park, is fascinated by the fireworks that are displayed in the park every night. He has a dream to see the fireworks up close. One day, he accidentally gets loose and makes his way into the park looking for the fireworks. It is up to Sue, the zoo keeper and Harvey the park mascot to get him back into his cage before he gets taken down by the animal control officer.
---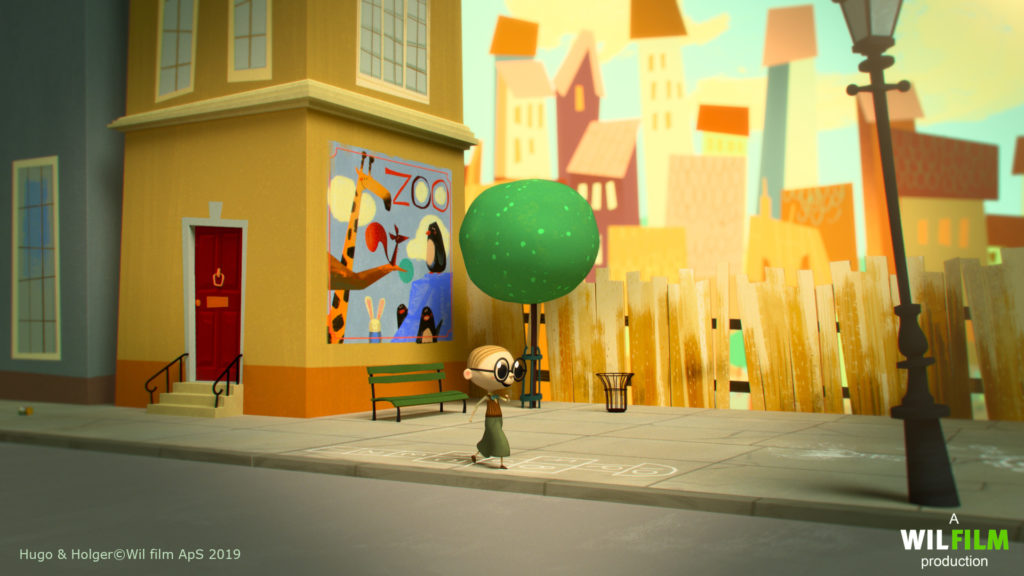 Hugo & Holger
US Premiere
Director: Teddy Halkier Kristiansen
Denmark, 2019, 14 mins
Synopsis
The boy Hugo's biggest wish is to own a dog. Hugo has very poor eyesight. One day his wish comes true, when he finally meets Holger. Holger is in fact a baby elephant, but all Hugo sees is a big lovely puppy dog. It's all about the eyes that see! A lovely friendship – only being possible by the presence of vast amounts of empathy between the two. Together, that's how they meet the world – and what the world meet.
---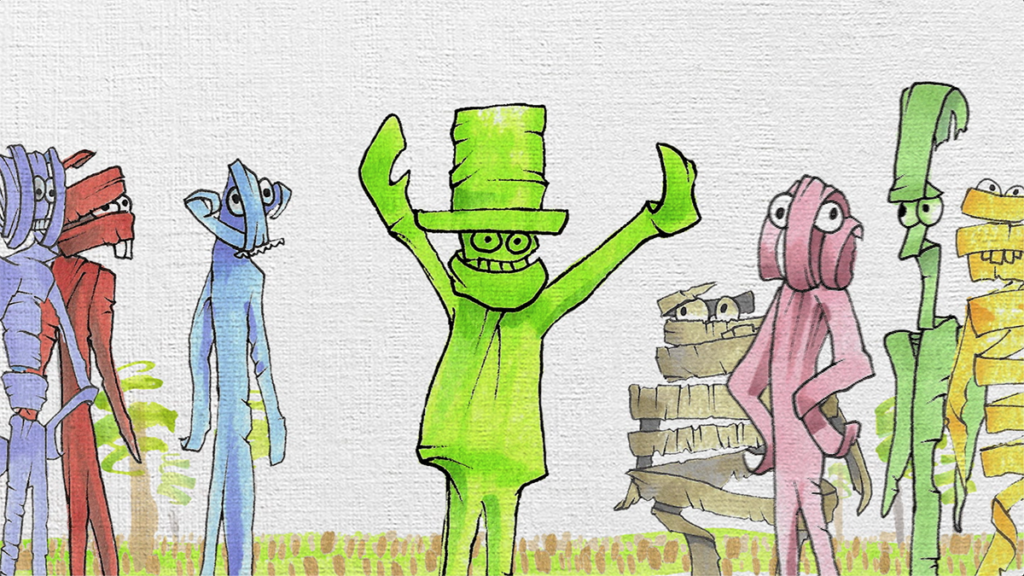 The Magical Forest and The Things
World Premiere
United States, 2020, 4 min
Synopsis
6 year old narrator teams up with illustrator during Covid19 to tell a hand drawn animated story about human consumption and the social reinforcements that effect it.
---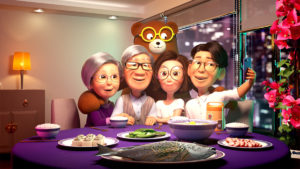 Wear Your Beautiful Life
US Premiere
Director: Nicolas Lesaffre
Hong Kong, 2018, 4 min
Synopsis
A magic character appears after a young woman ignored several of her dad's phone calls.
An innovative time machine will make them experience the changes in Hong Kong over the past 30 years and somehow remind us how family is key in our lives.
---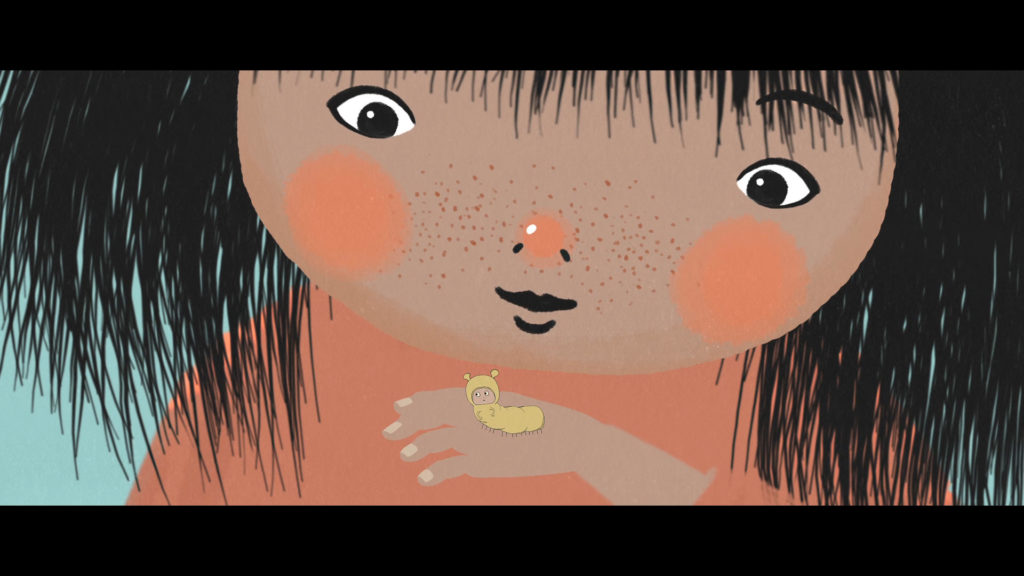 The Amazing Adventures of Awesome
NY Premiere
Director: Allison Brownmoore
United Kingdom, 2019, 6 min
Synopsis
The Amazing Adventures of Awesome is a hand illustrated animated film about a young autistic girl at the heart of a quiet revolution.
---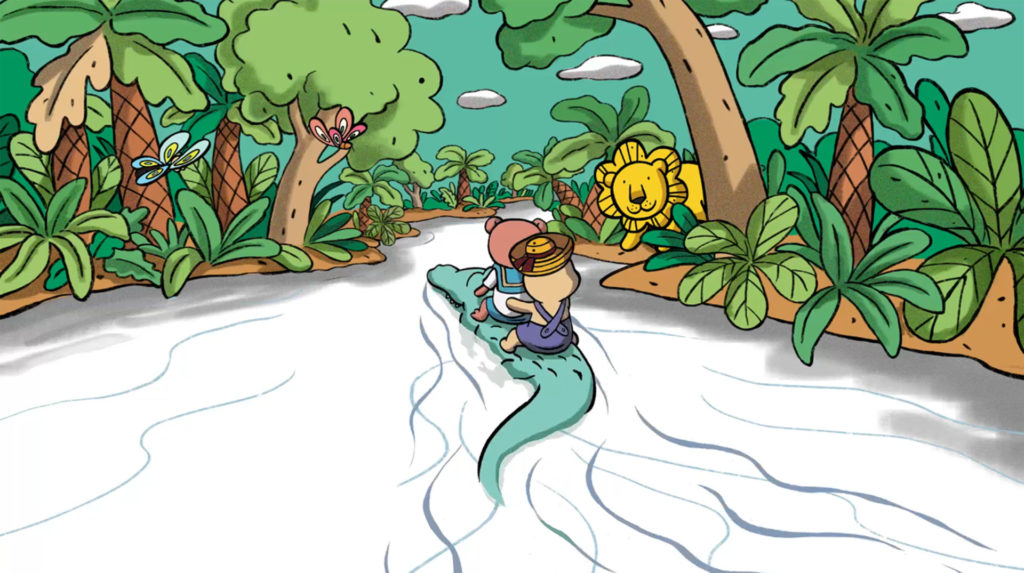 Mimi Meets Books
East Coast Premiere
Taiwan, 2019, 6 min
,
Synopsis
Warmly presents how Mimi meets and falls in love with books.
---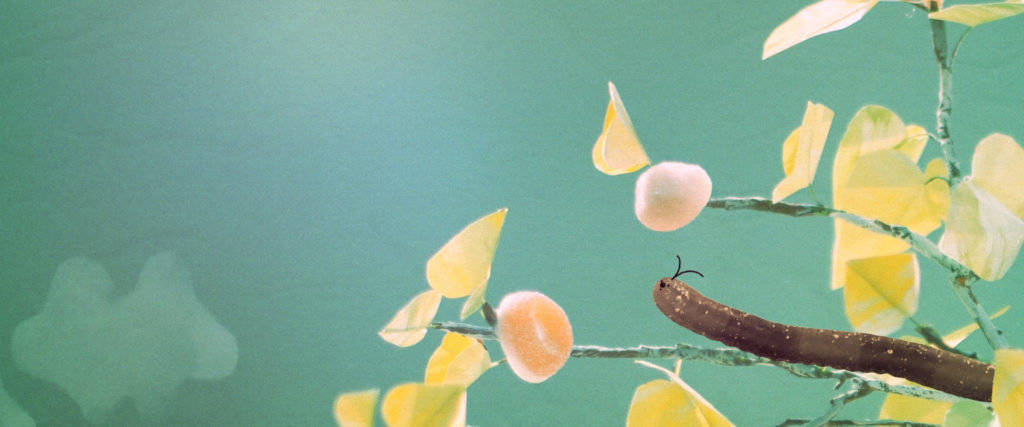 Little Thinks
Hong Kong, 2019, 5 min
Synopsis
We can see things differently when we see things from different angles.
---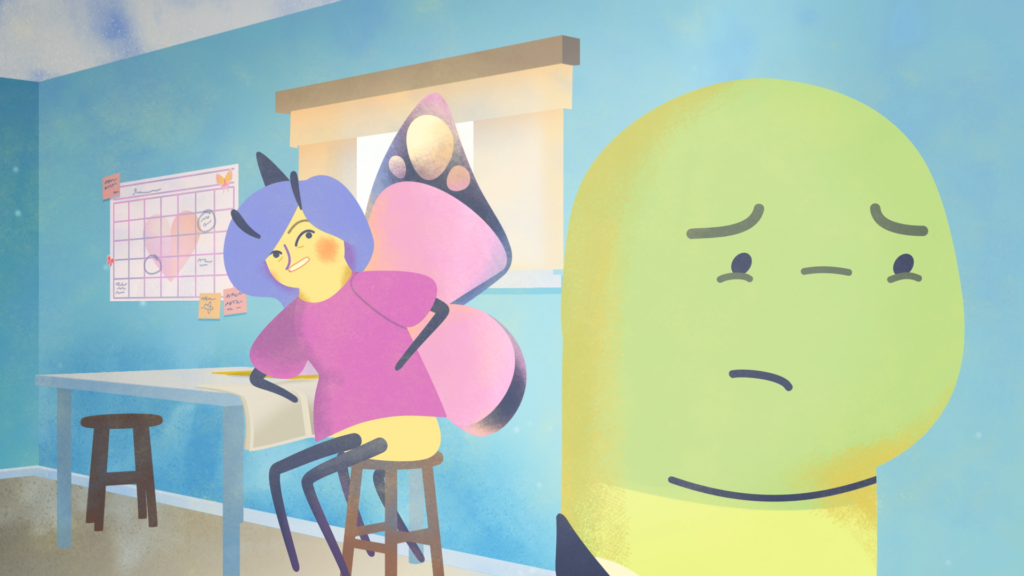 The Butterfly Affect
Director: Stephanie Blakey
Canada, 2019, 5 min
,
Synopsis
Growing up, Jesse didn't think she was any different from her friends- until "The Change". This is a heartfelt story of insecurity, growth, and self-acceptance told through the eyes of a young worm trying to find her place in a butterfly's world.
---
The Statue
United States, 2019, 11 min
,
Synopsis
A recently immigrated 2nd grader struggles with his new life that only becomes more challenging when his dance teacher casts him in the class play.
---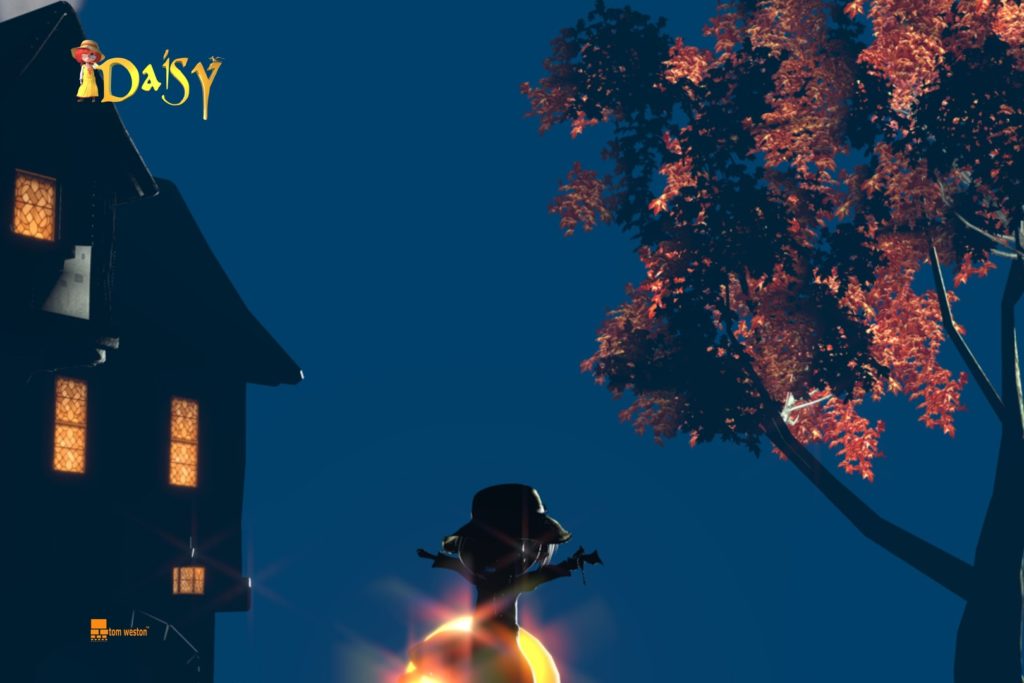 Daisy
World Premiere
United States, 2020, 10 min
Synopsis
George uses magic to help a young child named Daisy become the most popular girl in school.
---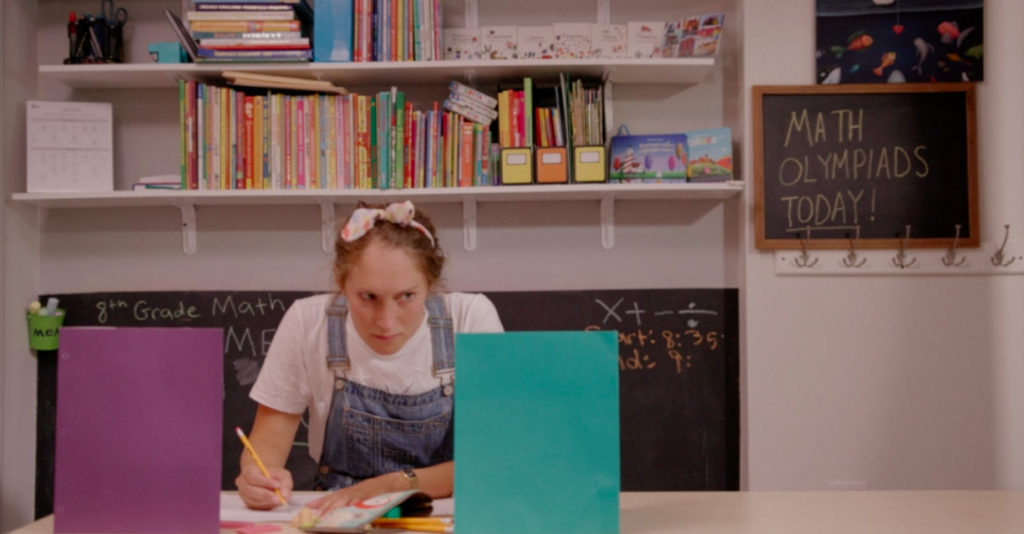 Olympian
World Premiere
United States, 2019, 6 min
Synopsis
Middle school sucks, but math will never leave you.
---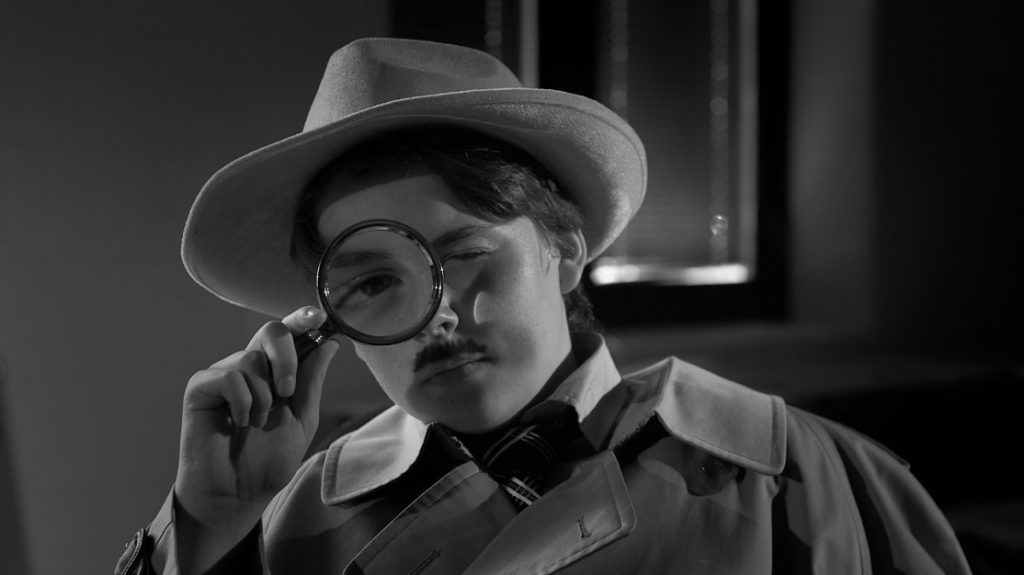 The Lunch Bunch
World Premiere
United States, 2019, 12 min
Synopsis
Someone or something has been stealing the lunches of the students of Harding Middle School. Three students set out to find out who or what, and why. The answer is a lesson in compassion.
---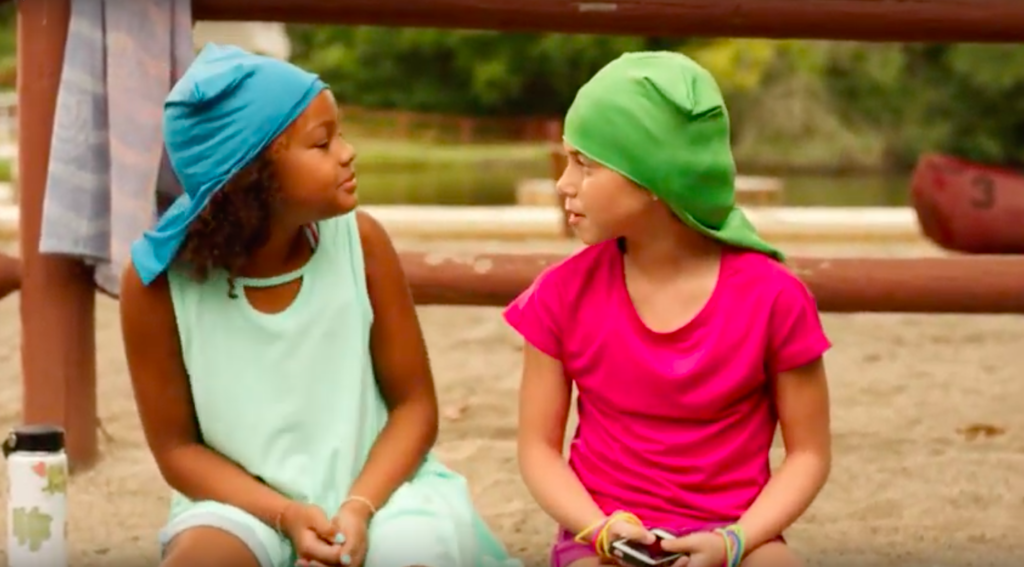 Curls
World Premiere
Director: Sharon Contillo
United States, 2019, 11 min
,
Synopsis
Synopsis
A vulnerable little girl believes that her curly hair makes her ugly and that straight hair is ultimate beauty, must summon the courage to embrace her natural locks and accept her true self in order to be happy.
---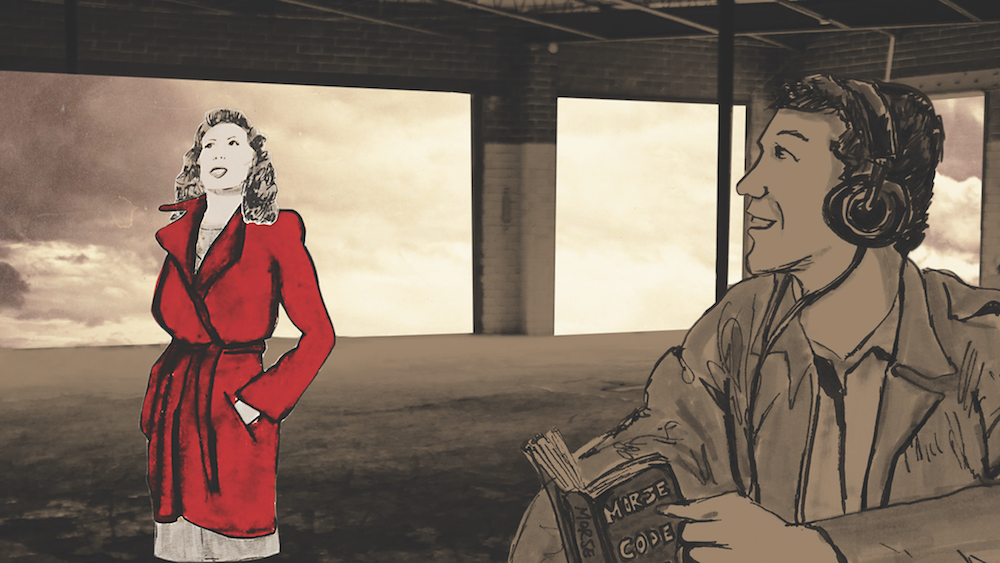 Code Ruth
East Coast Premiere
Director: Caroline Voagen Nelson
United States, 2018, 4 min
Synopsis
A true love story about a Morse code instructor finding her path during WWII. Code Ruth blends stop motion techniques and archival materials to share a family's history of connecting through technology.
---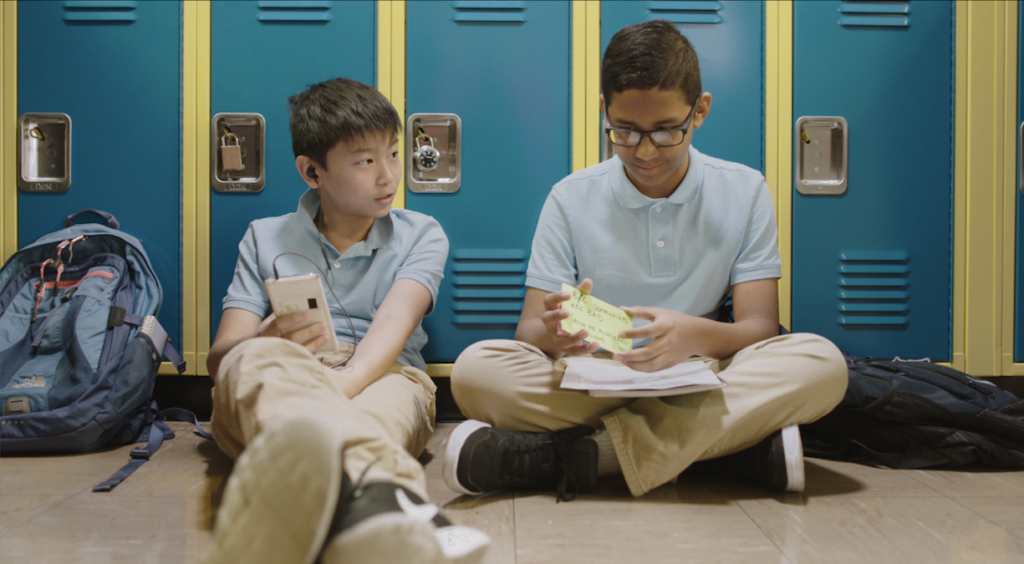 Cramming
World Premiere
United States, 2020, 14.5 min
Synopsis
Close friends Alex and Yan Bo, eighth graders, cram for a test in a prestigious prep school. Once they're accused of cheating off of one another, their friendship is threatened.