1/1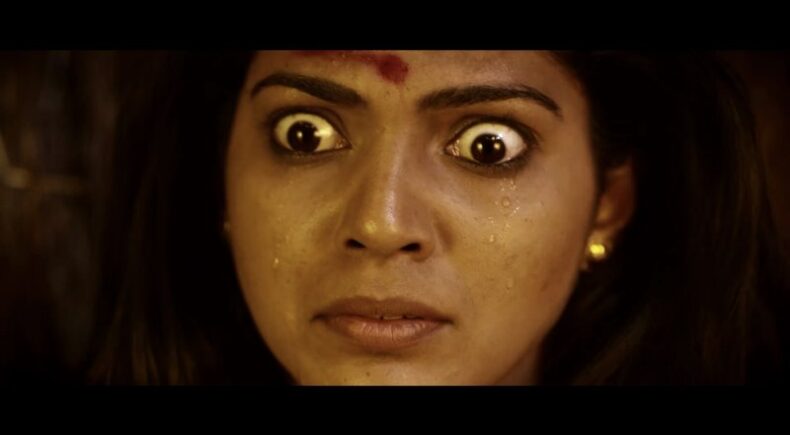 ---
LAPACHHAPI (Hide N Seek)
World Premiere
India, 2016, 110 min
Shooting Format:RED
Festival Year:2016
Category:Narrative Feature
Crew:Producers: Jitendra Patil, Associate producer : Ramachandran Srinivasan, Executive producer : Deepak Joshi, Story : Vishal Furia, Screenplay & Dialogues : Vishal Kapoor, Cinematography : Chandan Kowli, Editing : Dinesh Poojari, Art Director : Satish Bidkar, Original Score : Ranjan Patnaik, Tony Basumatary, Utkarsh Dhotekar, Make-up : Subhash Shinde, Costumes : Vaishali Kulkarni
Synopsis
Lapachhapi is a haunting story of a young couple based in the heartland of India. The wife Neha (Pooja Sawant) is eight months pregnant when the couple seeks shelter in a house hidden inside a sugarcane field. But the fields are ridden with secrets of the past which start unraveling as the film unfolds, posing a threat to the mother and her unborn child. The film is the story of a mother fighting to save her baby from these spirits. Its unique blend of horror and social drama make this a thrilling as well as an emotional story, based on some horrifying facts of India - known as the land of snakes, ascetics and zealots.
About the director
Vishal Furia directed TV promos for about 12 years and has won a number of awards on the global, Asian and Indian level including the Bronze for Best Directing in New York at the 2014 Global Promax BDA Awards. Lapachhapi is his first directorial feature film. He has been nominated in the Talented New Director category for Lapachhapi at the Madrid International Film festival.
Filmmaker's note
Some age-old Indian beliefs and practices give rise to tales of pure horror. One such practice is the ghastly tradition of female infanticide which is still practiced illegally in some rural and urban parts of India. India has lost three million girls every year due to female infanticide. According to a report - 'Children in India 2012- A Statistical Appraisal' conducted by the Central Statistical Organisation, the female child population in the age group of 0-6 years was 78.83 million in 2001 which declined to 75.84 million in 2011. Economic policies, regional and religious demographics, dowry system, famines and other reasons have led to this horrific practice in India.
Notes
Director Vishal Furia, Producer Jitendra Patil, Co-Producer Meena Patil, Associate Producer Ramchandran Srinivasan, and Music Director Tony Basumatary will be available for Q&A following the screenings.
Related links