1/1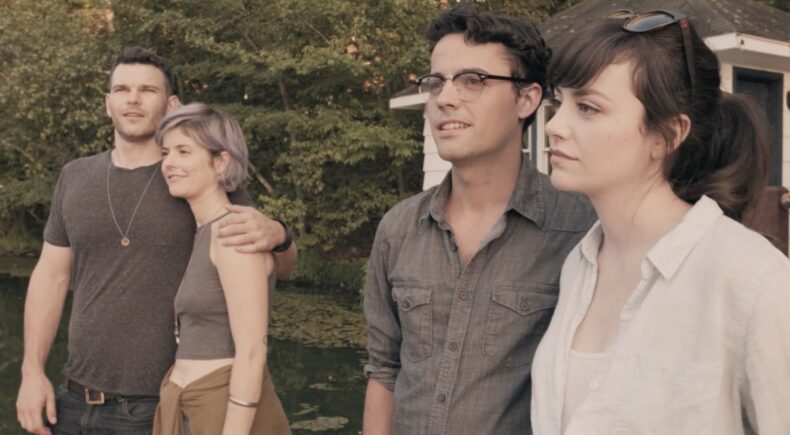 ---
KATE CAN'T SWIM
East Coast Premiere
WINNER: Best Editing and Best Actor Male
Cast:Celeste Arias, Grayson DeJesus, Jennifer Allcott, Josh Helman
Crew:Director: Josh Helman, Co-Director: Evan Jonigkeit - Producers: Jennifer Allcott, Samuel R. Syrop, Evan Jonigkeit, Zosia Mamet - Screenwriters: Jennifer Allcott, Josh Helman - Editing: Joanna Naugle
Email:KateCantSwim@grandstreetfilms.com
Synopsis
When her best friend returns from Paris with a new lover, Kate's life is thrown off track. Encountering new personalities, old promises and sexual fluidity, Kate must decide to stay on her current path or burn it down to forge a new one.
Trailer
About the director
Josh Helman is the co-owner of Grand Street Films along with Jennifer Allcott. He studied screenwriting at AFTRS and directing at NIDA, and has worked in the industry for close to ten years as an actor for such directors as Tim Van Patten, Jennifer Lynch, Christopher McQuarrie, Bryan Singer, George Miller and David Michôd, as well as innumerable writers that he holds in high esteem. In the upcoming film My Name is Lenny, Josh plays the lead role as one of Britain's most notorious bare-knuckle fighters Lenny McLean, which is soon to be released by Lionsgate UK. Kate Can't Swim is his first feature as director.

Evan Jonigkeit (Co-director) is a graduate of Temple University, and has Performed on Broadway, Off Broadway, Film and Television. Acting credits include Whiskey Tango Foxtrot with Tina Fey, The Lennon Report with Steph Dawson, Richard Kind and David Zayas, Bone Tomahawk with Kurt Russell, Richard Jenkins and Lilli Simmons. Producing credits include Mildred and the Dying Parlor, Starring Steve Buscemi, Jane Krakowski and Zosia Mamet, the upcoming short film ROOSTER, as well as a number of films in various stages of development.
Notes
Director JOSH HELMAN, Co-director EVAN JONIGKEIT and full cast will be available for Q&A following the screening on the 4th.
Related links