1/1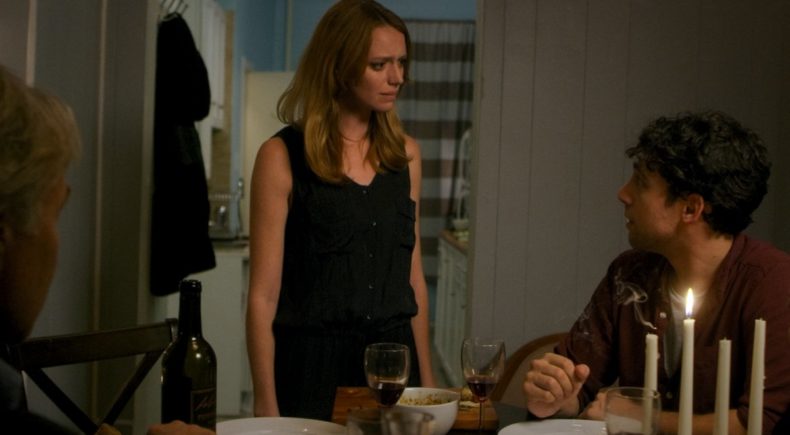 ---
SWEET PARENTS
World Premiere
Canada, 2017, 108 min
Shooting Format:RED
Festival Year:2017
Category:Narrative Feature
WINNER: Brooklyn Pride Award
Cast:David Bly, Leah Rudick, Casey Biggs, Barbara Weetman, Chris Roberti, Sunita Mani, Katie Hartman, Daniel Marin, Willie Carpenter, Amy Jackson Lewis, Jacob Mondry, Daniel Pettrow, Evan Kaufman
Crew:Producers: Stephanie Marin, Matthew Smaglik, Josh Itzkowitz - Screenwriters: David Bly, Leah Rudick - Cinematographer: Lara Aqel - Editor: Sofi Marshall
Email:davidbly@gmail.com
Synopsis
Sweet Parents follows the pursuit of success, and subsequent struggle, in the New York culinary and art worlds. Gabby, a sculptor, and Will, a chef, start side relationships with a successful older man and woman in a last ditch hope of supporting their careers, ultimately pitting true love against ambition.
Trailer
About the director
David Bly​​, born and bageled in Montreal, Canada, is an actor & filmmaker, with a diverse portfolio ranging from features to branded content and comedy to documentary, and a strong academic background in acting and marketing. He recently assisted in the production of the film Dean by Demetri Martin, which premiered at Tribeca, as well as Digging for Fire by Joe Swanberg and Other People by Chris Kelly, both premiering at Sundance. His work has screened at various festivals and outlets, including SXSW, Slamdance, Montclair Film Festival, Harlem International Film Festival, Logan Film Festival, and Seed & Spark, among others. Bly earned a Bachelor of Commerce degree from McGill University in Montreal and a Master of Fine Arts in Acting degree from New York's The New School for Drama. He also completed University of Southern California's Summer Producer Program and assisted in the production of Montreal's Just For Laughs Comedy Festival for 4 years. He currently runs Lifted Yoke Productions with Leah Rudick​, and currently lives in Los Angeles, CA after a decade in Brooklyn, NY.​
Notes
Director DAVID BLY will be available for Q&A following both screenings with producers and cast.
Related links