1/1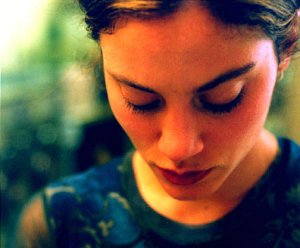 ---
DALEKO
United States, 1999, 9 min
Shooting Format:Super 8, Digital
Festival Year:2000
Category:Narrative Short
Crew:Production: YEK (YOUNG EUROPEAN CINEMA) ZYli Aladag Hahnenstr. 20 50667 Ksln Germany - Contact: Andrea Staka 151 Norfolk St #2F New York, NY 10002
Email:takafilm@usa.net
Synopsis
Ana lives in New York, her family in Belgrade. Spring 1999. She is listening to the monotony of the dialtone's humming sound.
About the director
Andrea Staka, born in 1973, completed her MFA in Zurich, Switzerland. She lives in Zurich and New York. Andrea has made several short films that were featured in International Film Festivals (Sundance, Locarno, Torino) and her film "Das Fräulein" won the Golden Leopard at the 2006 Locarno Film Festival.
Filmmaker's note
My films are an attempt to deal with the feelings I have about the war in my native country Yugoslavia. "Daleko" is a personal story, showing how war can enter your life little by little, without mercy, without excluding you.
Related links