1/1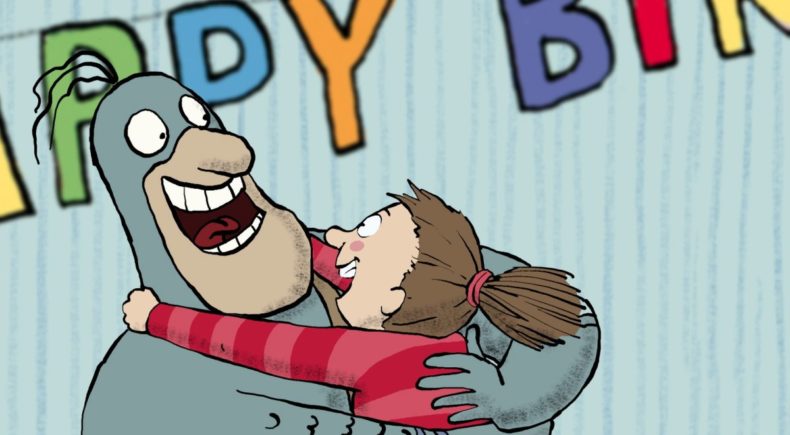 ---
HURRY UP, HEROLD!
(Höchste Zeit, Herold!)
East Coast Premiere
Director: Francie Liebschner
Germany, 2017, 8 min
Shooting Format:2K
Festival Year:2018
Category:Animation
Cast:Anna Mateur, Paul Walker
Crew:Producers: Grit Wißkirchen - Screenwriters: Anke Kuhl - Animation: Jörg Halsema, Olaf Ulbricht - Music, Sound: Frieder Zimmermann - Editing: Stefan Urlaß
Email:festival@ag-animationsfilm.de
Synopsis
Herold is a superhero and a dad, wears a superman-chainmail-unitard, and is a veteran in dealing with dangerous situations. But now he faces a particularly challenging task: his daughter Ursel demands his presence at her birthday party - on time and bearing gifts, of course.
About the director
Francie Liebschner - 1983 born in Dresden 2003-2005 trained as Technical Assistant For Design in Media at the Academy for Information and Communication Design Dresden 2005 voluntary work in Tanzania, Africa 2005-2010 studied media design at Bauhaus-University Weimar 2007/2008 visiting student at the Academy of Fine Arts Dresden Since 2008 works as freelancer producing animated films 2011 completion of debut film "Der Schatz" Since 2011 works as Junior Producer and Supervisor Compositing at Balance Film GmbH Since 2014 chairwoman of board of the association of the German Institute for Animated Film
Related links