1/1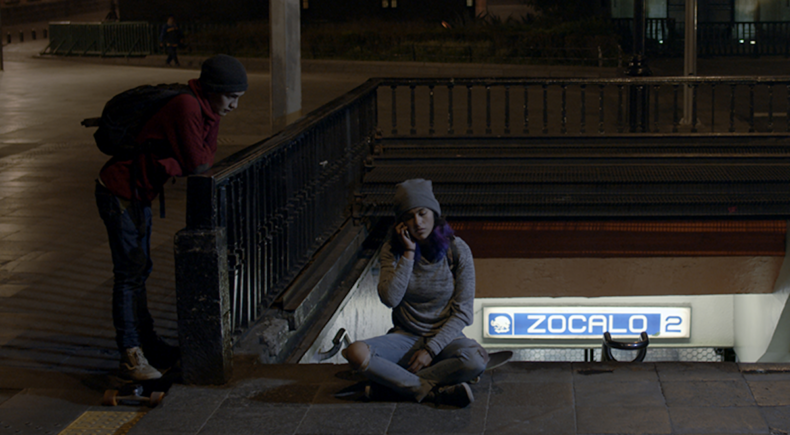 ---
Before Oblivion
US Premiere
Director: Iria Gómez Concheiro
Mexico, 2019, 103 min
Shooting Format:4K
Festival Year:2020
Category:Narrative Feature
Crew:Writer: Juan Pablo Gómez e Iria Gómez Concheiro. Producer: Rodrigo Ríos Legaspi.
Email:ciudadcinemamx@gmail.com
Synopsis
Facing the threat of an eviction, the tenants of a vecindad (low-income tenement house) join in solidarity to come out of their self-absorption and fight for a common cause.
About the director
Iria Gómez Concheiro: She studied at the Centro de Capacitación Cinematográfica. With her graduation short film 'Dime lo que sientes' (Tell me what you feel) she has received more than twenty national and international awards. With her first fiction feature film 'Asalto al cine' (The Cinema Hold Up), won the 'Cine Cinema' award at 'Cine en Construcción' of the Toulouse Film Festival and the 'Casa de las Américas' award for postproduction at the San Sebastian Film Festival. Asalto al cine had its world premiere at the Sundance Film Festival and was recently awarded the Best First Feature award at the Guadalajara Film Festival. It was also part of the 'Horizontes Latinos' competition at the 2011 International Film Festival of San Sebastián. Her 2nd feature Before Oblivion was awarded as Best Mexican Picture in the Guanajuato International Film Festival in 2019.
Filmmaker's note
Antes del Olvido es una película que muestra la capacidad de romper con la apatía y la inmovilidad, de aprender a construir una fuerza capaz de transformar colectivamente nuestra realidad, aborda temáticas sensibles como la solidaridad, la pertenencia y la memoria a través de un abanico muy amplio de personajes entrañables.
Related links