17th KIDSFILMFEST

– 2021
Program #1: Ages 3-7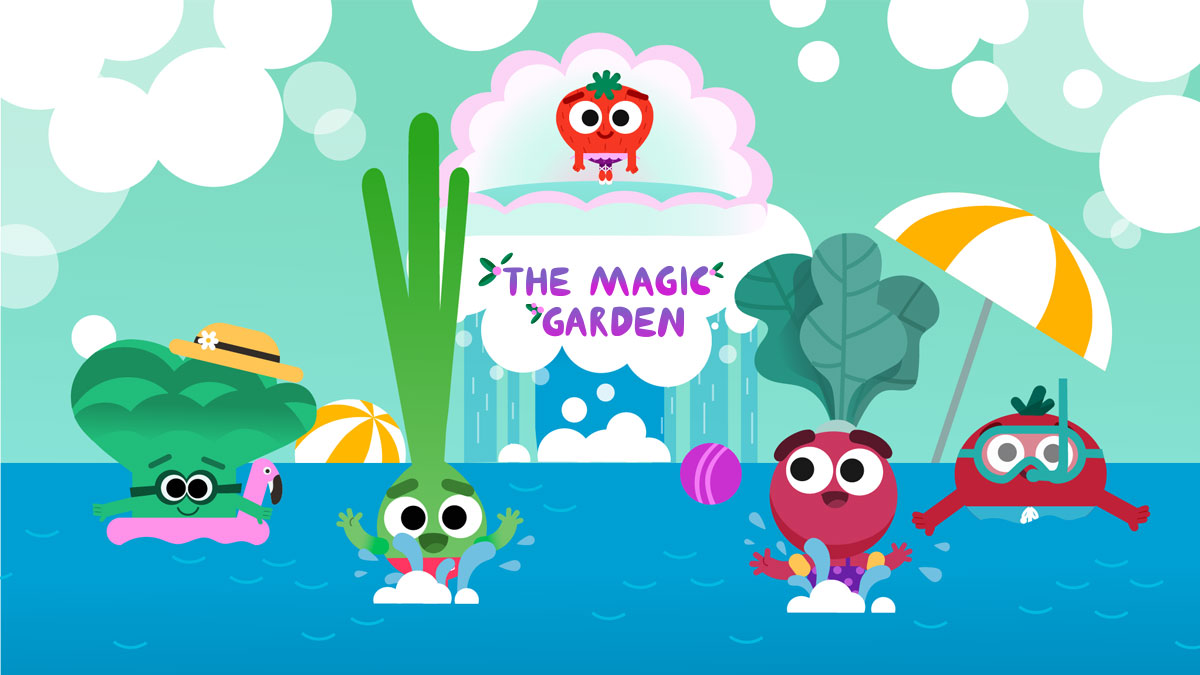 MAGIC GARDEN
Director(s): Svetlana Matrosova
Russian Federation, 2020, 3 min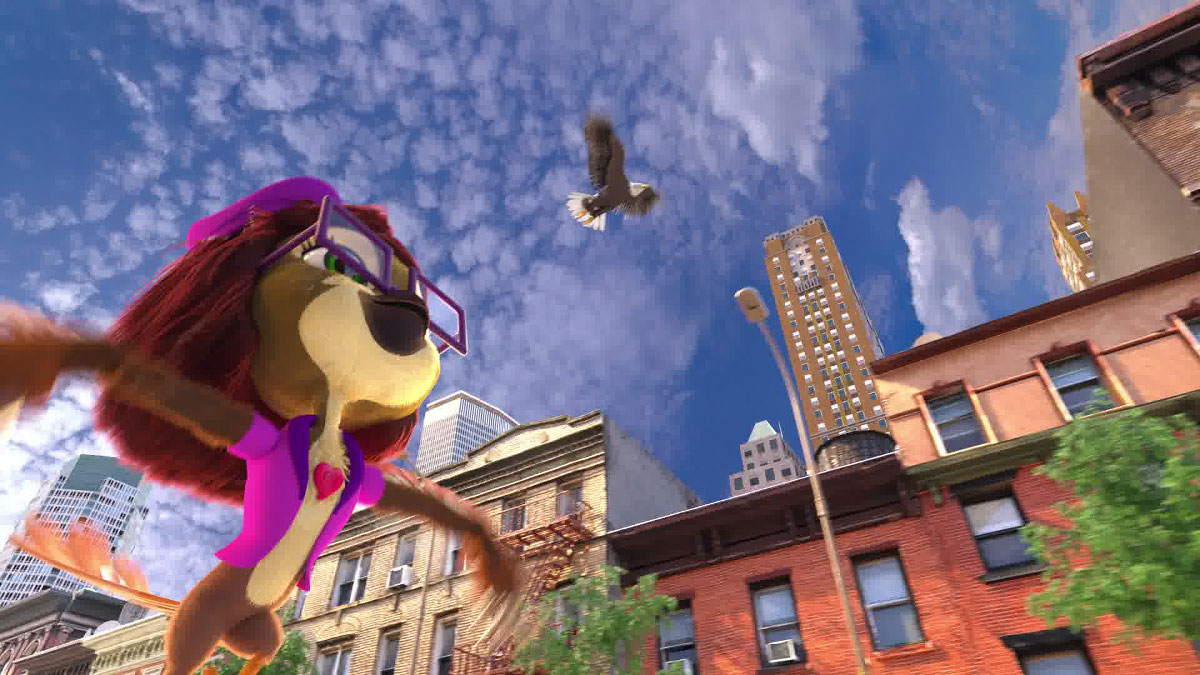 I WANNA BE AN EAGLE – A SPARROW'S TALE
Director(s): Joe Petrucelli
United States, 2020, 4 min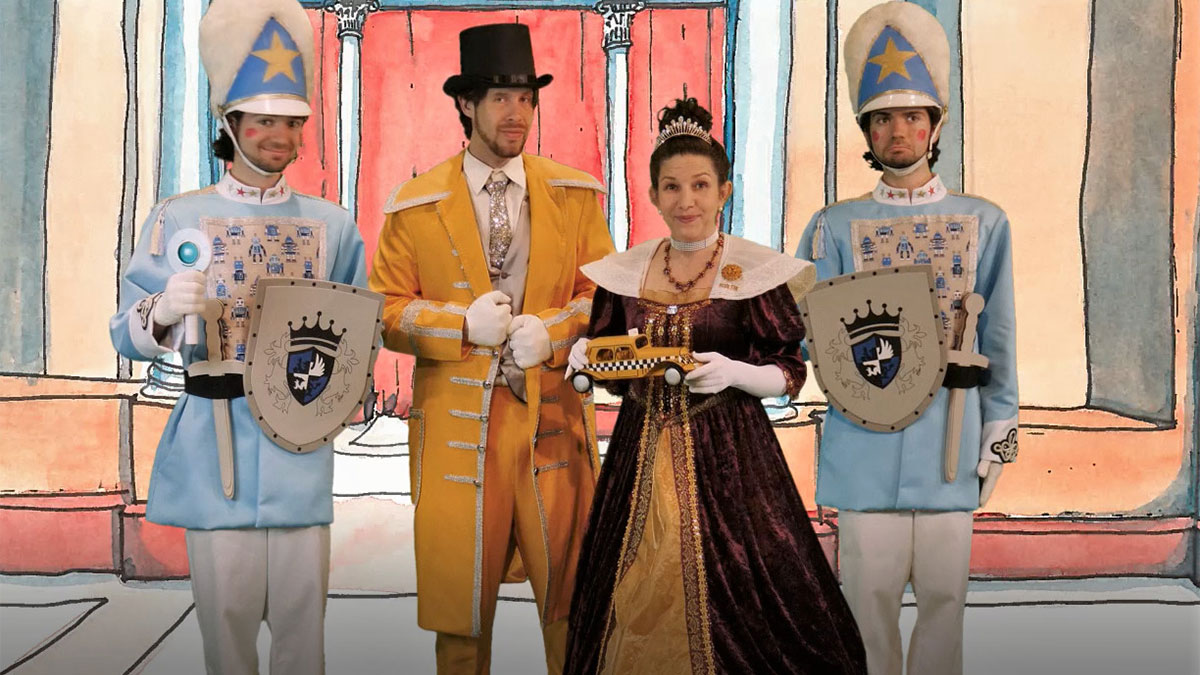 QUEEN MARLENE'S TOY MUSEUM AND FRIENDS TRAFFIC SAFETY TOYS
Director(s): Marlene Hochman
United States, 2020, 9 min
Synopsis
The story follows Queen Marlene, the host, who has a busy day ahead as she prepares to open the Toy Museum The Museum is like the Queen's early childhood education classroom and the viewer learns, alongside her friends, the important messages she is teaching. Using loveable characters and silly scenes, children will be drawn to the colorful characters and all Queen Marlene's friends. The show is somewhere between Buckingham Palace meets Mr. Rogers and Broadway.
There are drawn backgrounds and miniature dollhouse dioramas that stand in place of an actual set. The costumes are whimsical and fun! They reflect exactly what children might picture when thinking of a castle, a queen, guards, cooks, butlers and similar. They are exaggerated, but in a charming manner. The castle and its rooms are blocky, colorful pieces that look like a child's drawing. The music and sound effects are clear and concise, and definitely enhance the story. There is always something new and exciting happening at the Toy Museum.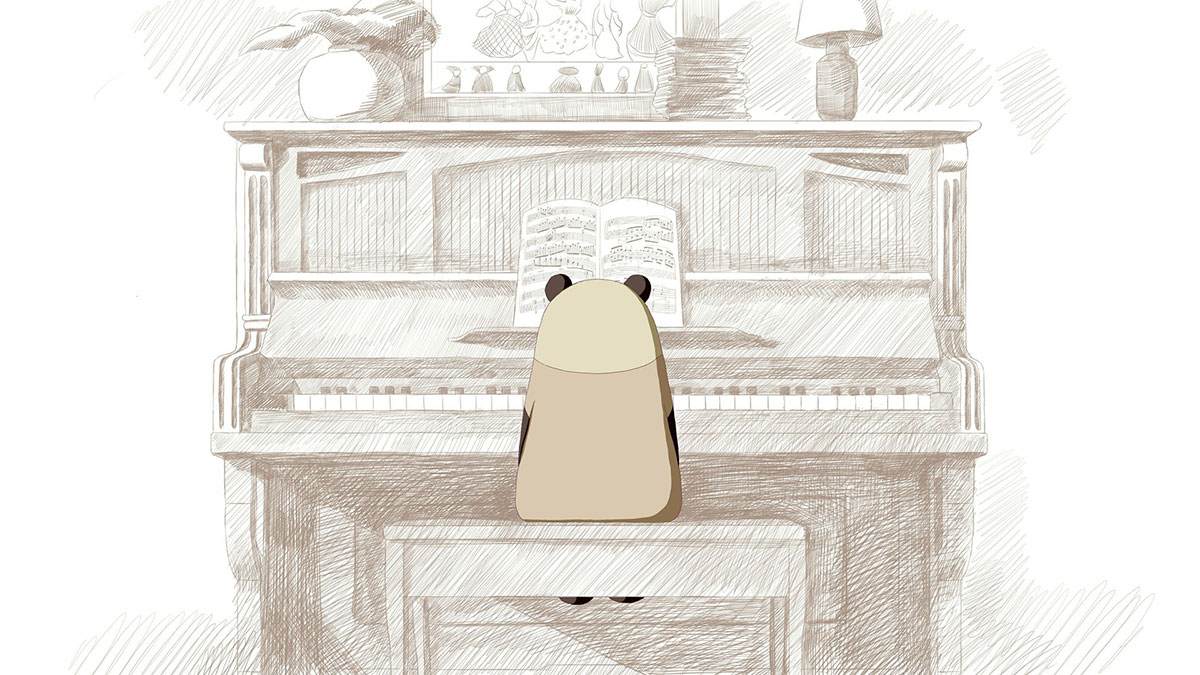 BALLAD OF MUSIC NOTES
Director(s): Xi Chengzhuo
China, 2020, 5 min
Synopsis
For every piano player, there is a world of notes in the score book, and every performance is a journey into this world. Books are the carrier of the world. In the same world, the people who enter and the way they play are different. What happens when two different players enter the world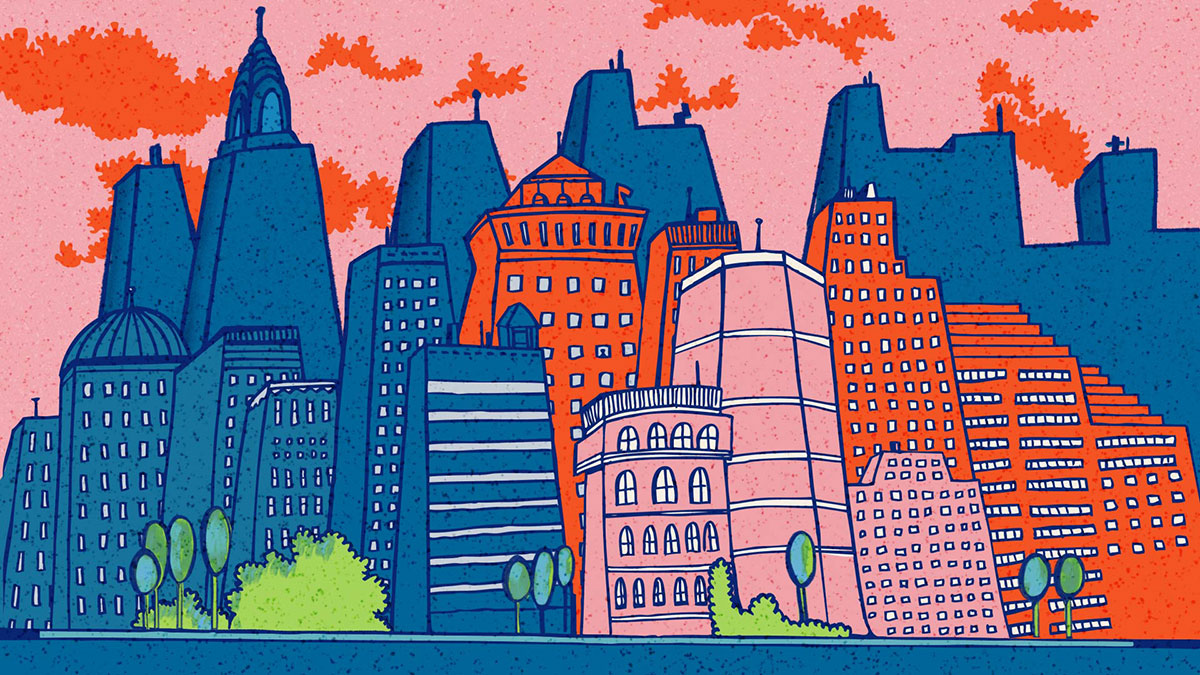 A HAND TO HOLD
Director(s): Ali Clark & Stacey Davis
United States, 2021, 3 min
Synopsis
Told from alternating points of view, A HAND TO HOLD explores the connective thread of hand holding between parent and child. When mother and child release hands – and enjoy the freedom that comes from letting go – they do so knowing they will always be joined.
"A Hand to Hold" is a 2D animated film created by an all-female production team.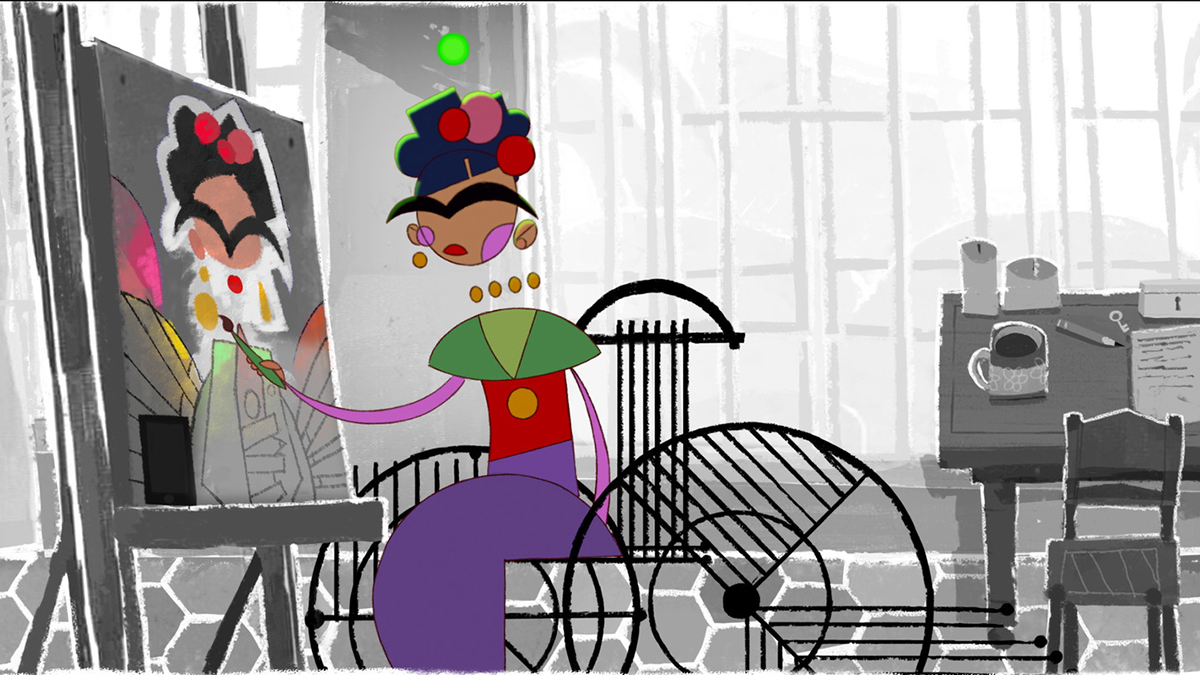 ON / OFF
Director(s): Nicolas Villarreal
Argentina, 2020, 7 min
Synopsis
Endless distractions threaten to destroy creativity.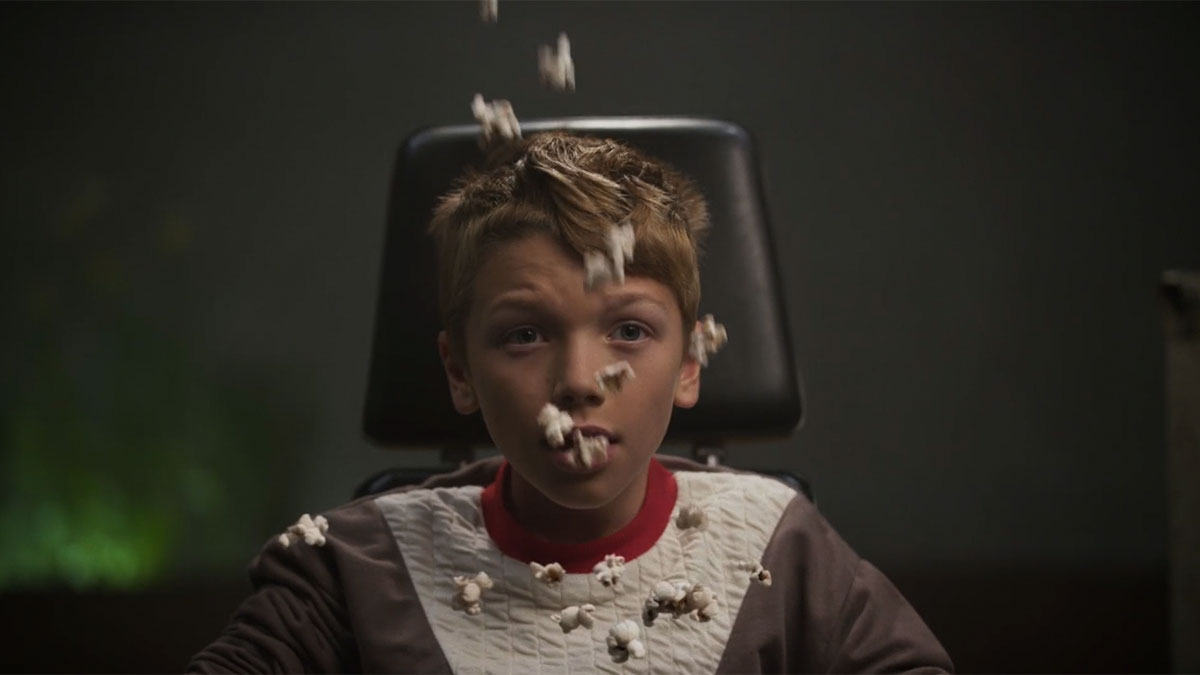 POPCORN BOY
Director(s): Line Johansen & Christian Lo
Norwary, 2020, 12 min
Synopsis
Tom's unique ability is quickly discovered by a bankrupt businessman. Sure of success, he buys the boy from his parents to start mass production. The boy becomes world famous, but all resources must end one day.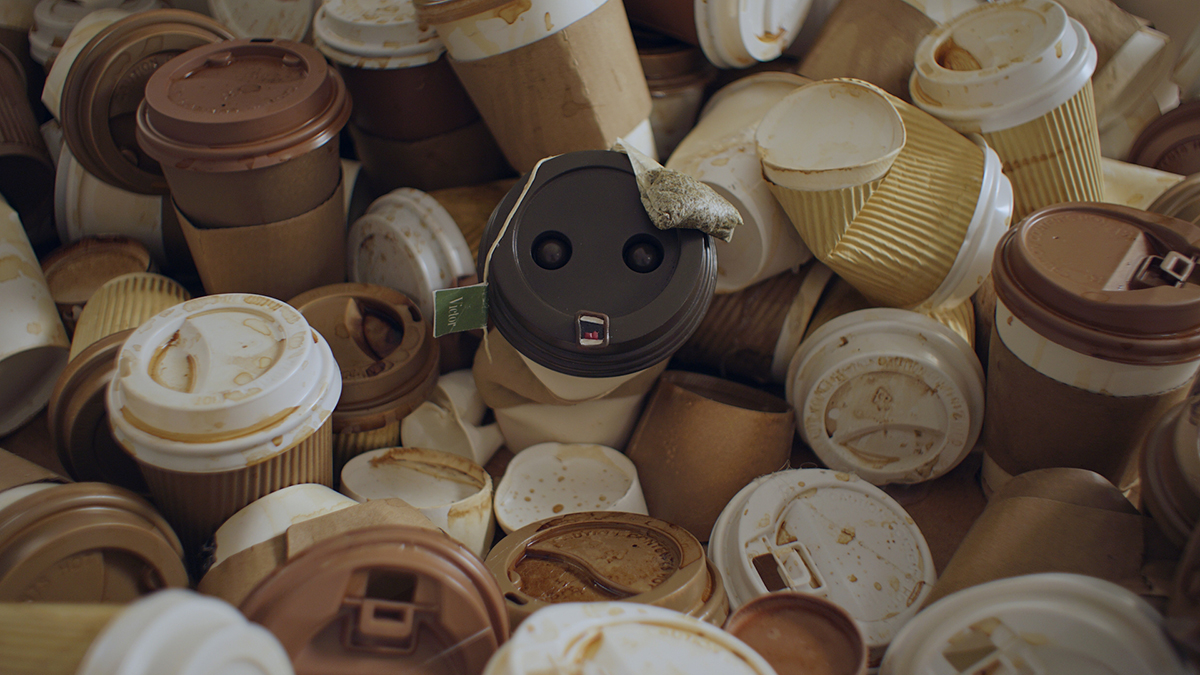 QUICK FIX
Director(s): Alexandra Lemay
Canada, 2020, 4 min
Synopsis
Quick Fix is a stop-motion/Live-action hybrid that explores the comedic parallels between our throwaway habits and serial dating. This bittersweet love affair follows a coffee cup who becomes smitten by his drinker.
---
Program #2: Ages 8-13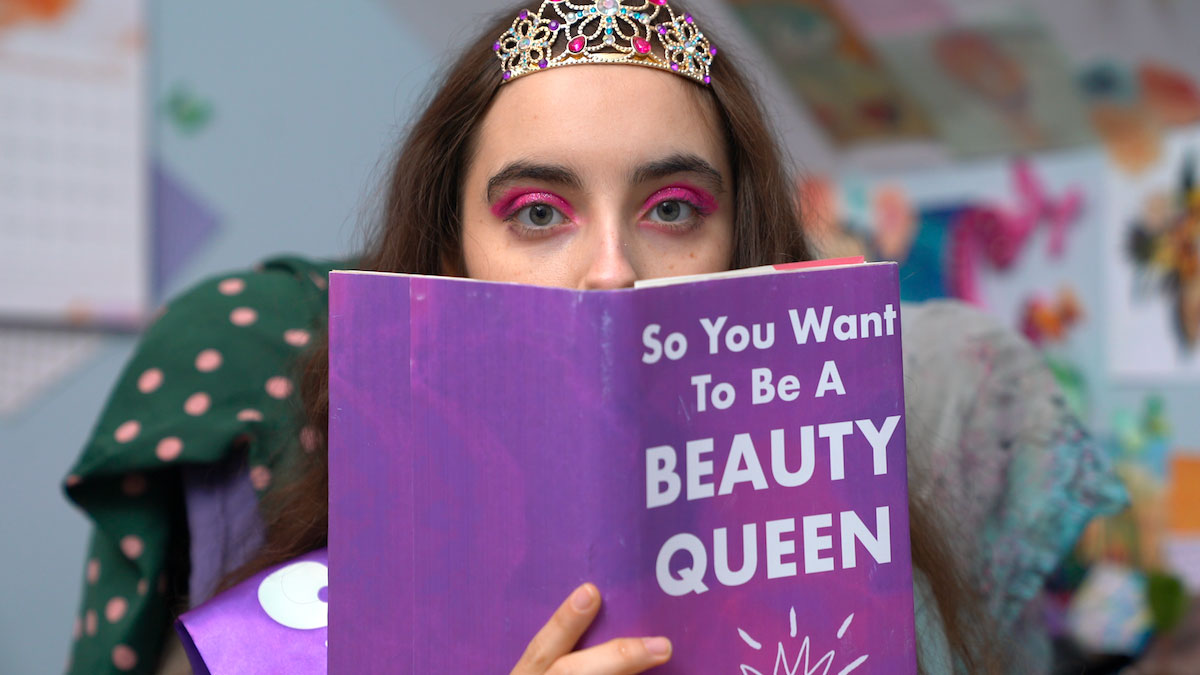 BIFF & ME
Director(s): Nicola Rose
United States, 2020, 15 min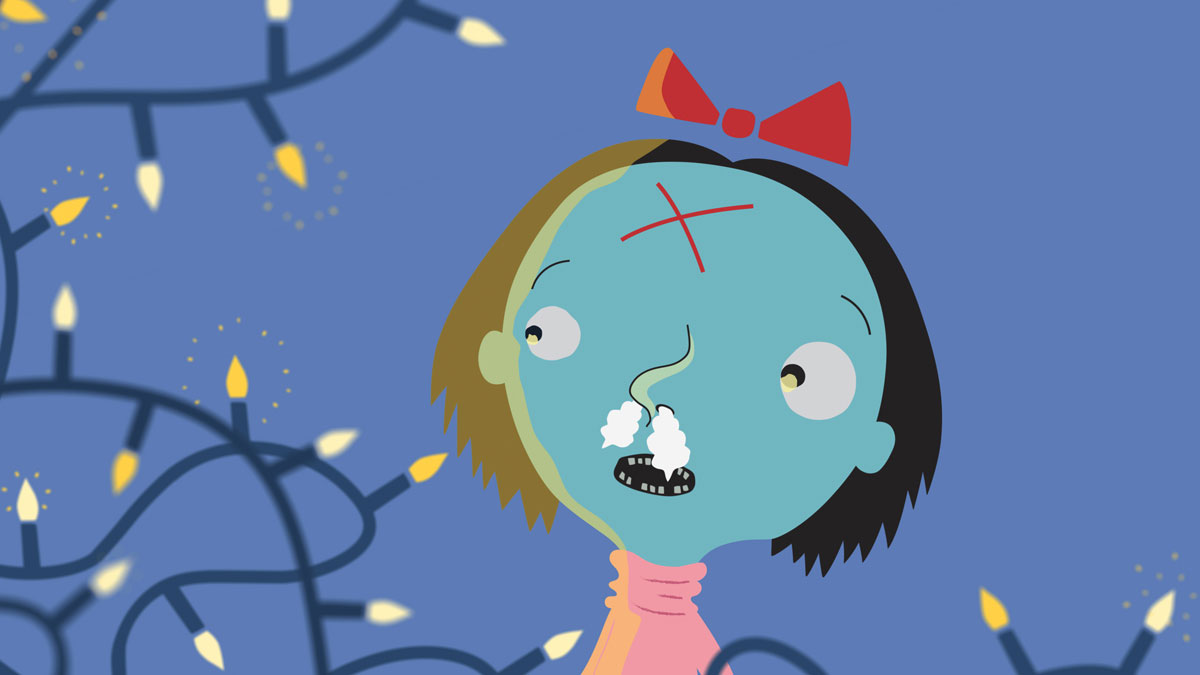 ZARA AND THE OTHERS: MISS MISS
Director(s): Nils Lund & Bjørn Sortland
Norway, 2020, 13 min
Synopsis
Zara has never heard of a 'Miss' Competition, she only knows Patricia says it's a way to decide who the prettiest girl in class is. When Zara's dad brings a bucket of moose poop things take an unexpected turn.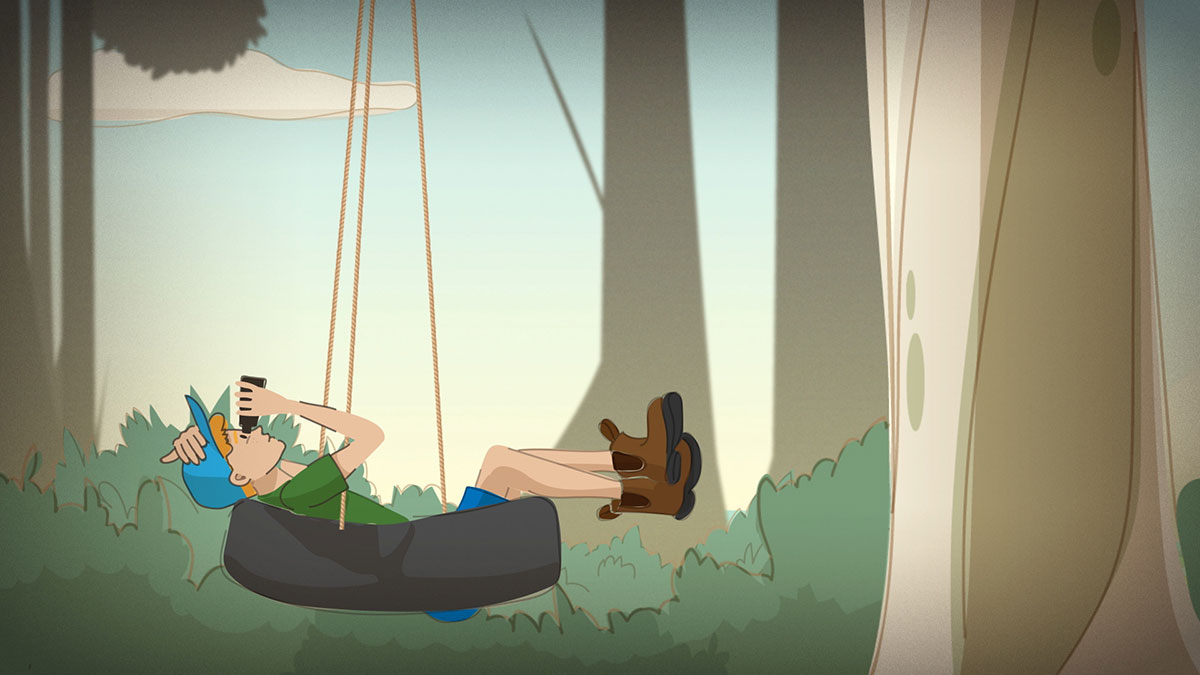 GOODBYE HOME
Director(s): Jonathan Chong
Australia, 2020, 7 min
Synopsis
On a hot summer day, a young boy lounges in a tyre swing hanging from the big branch of an old ghost gum. He peers through binoculars to catch glimpses of a baby koala and its parents living at the top of the gum's mighty trunk. The surrounding bush vibrates with native animal life. In the distance, plumes of grey smoke rise above the coastal landscape, showering the horizon with ash.
As the boy helps his parents prepare their home for an evacuation, so too do the animals prepare their homes: a wombat clears his burrow of debris, a finch tidies her nest; flocks of birds begin their migrations to safer skies. The boy and his kelpie sit on the porch, watching on with trepidation.
The sun grows a burnt orange; a dusty hue befalls the landscape. A tiny ember drifts in the wind like an orange snowflake. The baby koala sticks its head out from the gumtree for a closer look. He winces and scratches at his nose, burnt by the ember's seductive glow. Then the wind changes.
The sky turns an ominous black, then a blazing red as the fires race towards the coastal bushland community. A mob of kangaroos bound over fallen branches. The boy's parents load their car with memories and keepsakes. The boy and his kelpie jump in but the kelpie whines and barks at the commotion outside. Through the smoke, the boy can see the family of koalas trapped between fallen branches. He rushes to their aid. Behind him, his parents approach with boxes.
"A line of cars follow the only road out of town. The boy watches through a rear window as the glowing town becomes distant. He turns forward and takes his seat. His kelpie lays on the floor at his feet. Something shifts inside a box beside him."
The boy and his parents have brought the koala family in the car with them. Guided by rural firemen, the two families journey to safety. Though they share the same experience of loss, it is their bushland home that unites them.
And home is where they will return, when the bushfires are over.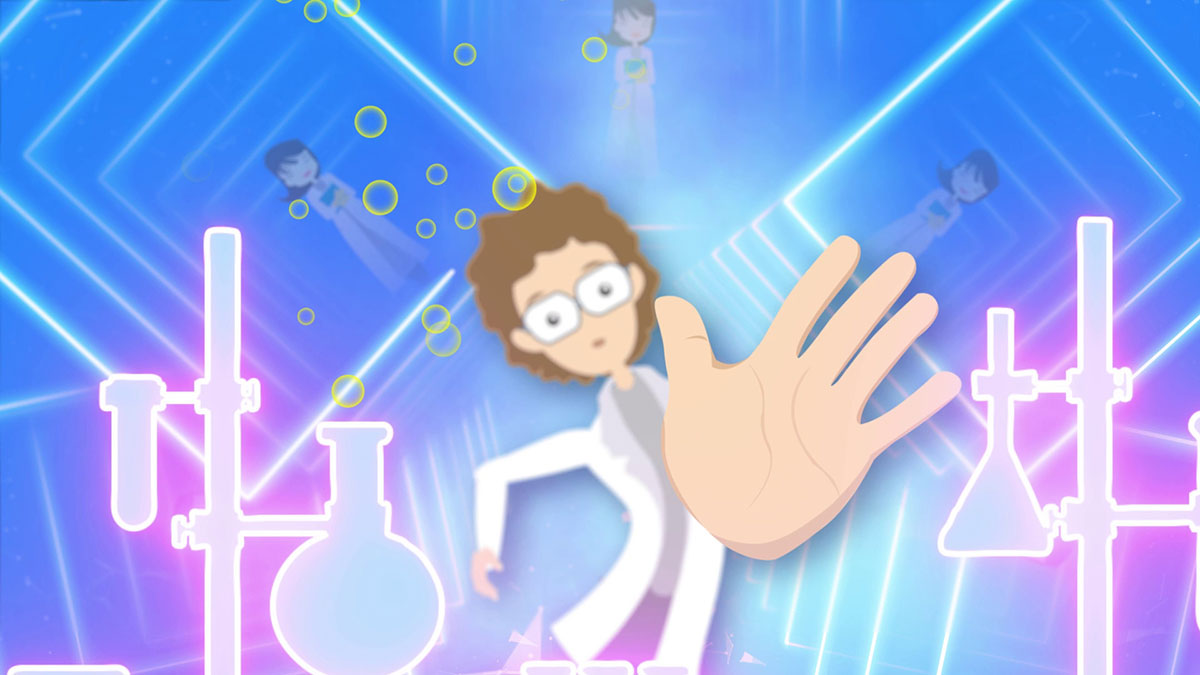 BOY SCIENTIST
Director(s): Susan Lim & Samudra Saikia
United States, 2021, 3 min
Synopsis
A brilliant boy scientist meets the girl scientist of his dreams, poised and beautiful, surrounded by flasks and beakers. The best he can do is bottle her image in his flask, so he may serenade and waltz with her in his Quantum Physics Lab.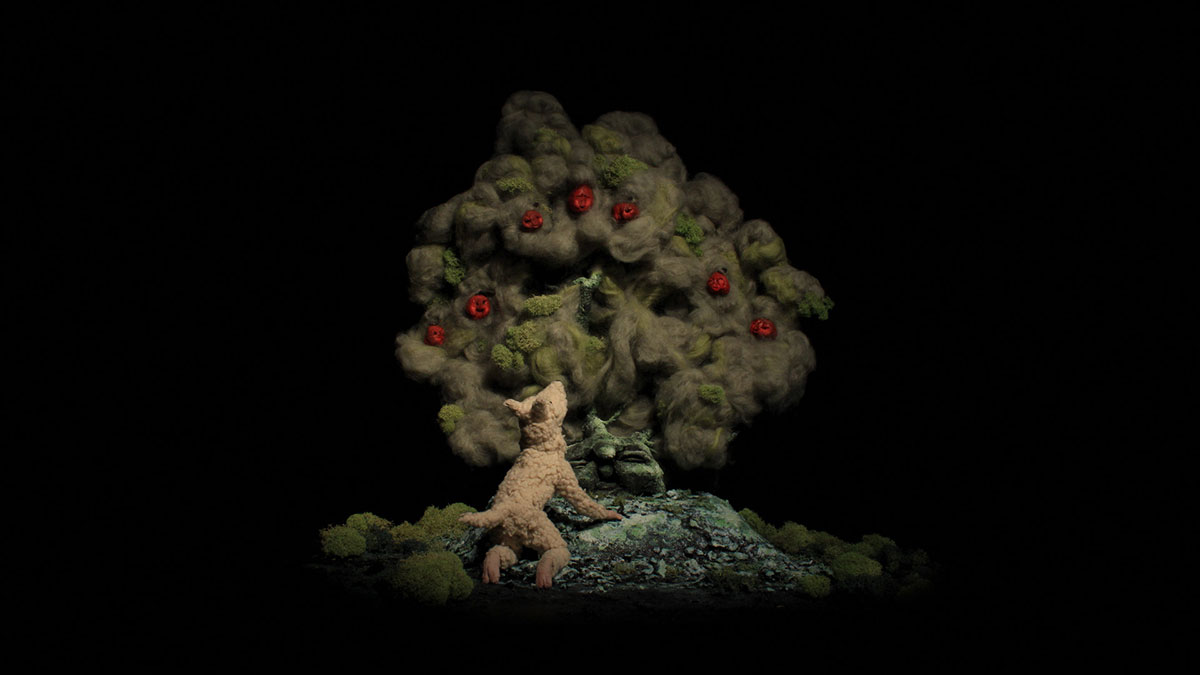 OLDBOY'S APPLES
Director(s): Brad Hock
United States, 2020, 7 min
Synopsis
Beyond the hedge, beneath the well, ancient spirits sing their song to reawaken the mystery of the hidden apple.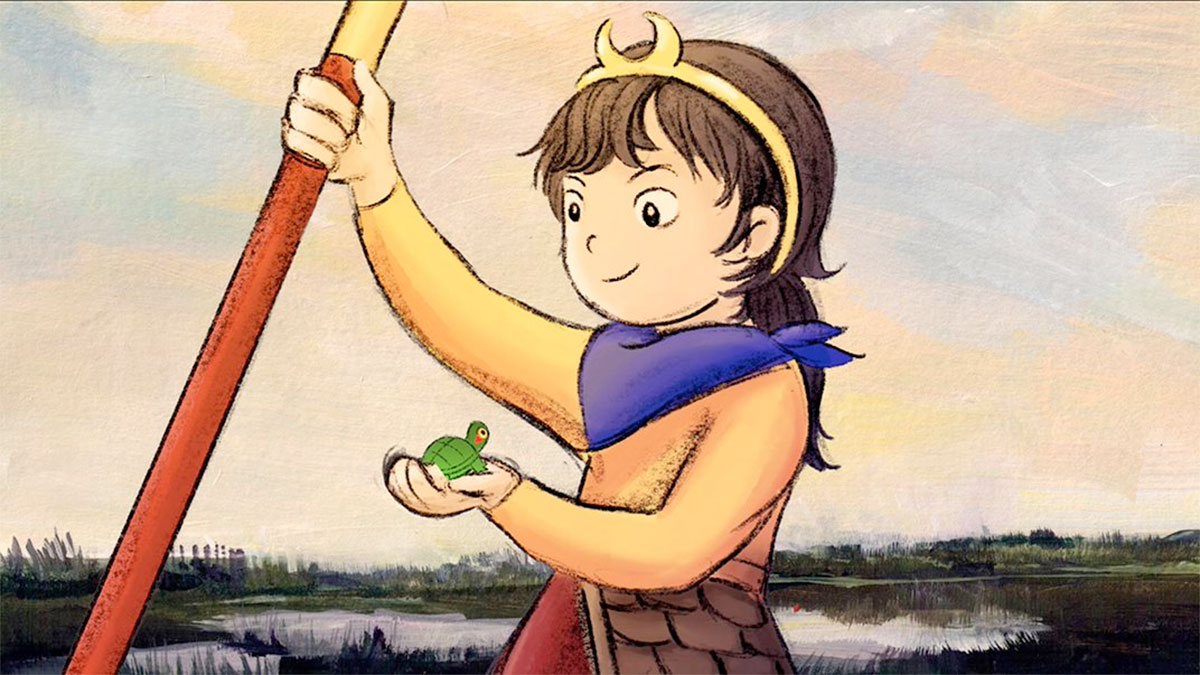 YUAN YUAN AND HOLLOW MONSTER
Director(s): Catherine Chen
United States, 2020, 7 min
Synopsis
This is a personal story, with characters based on family members, and memories from Hurricane Katrina, Wilma, Charley, Ivan, and Frances from 2004 – 2005. The film centers the director's younger sister and their childhood, growing up Chinese American:
Eight-year-old Yuan Yuan (Jackie) is determined to protect her newest pet, a tiny turtle named Lucy, at all costs. Even if it means chasing down a massive hurricane called the Hollow Monster.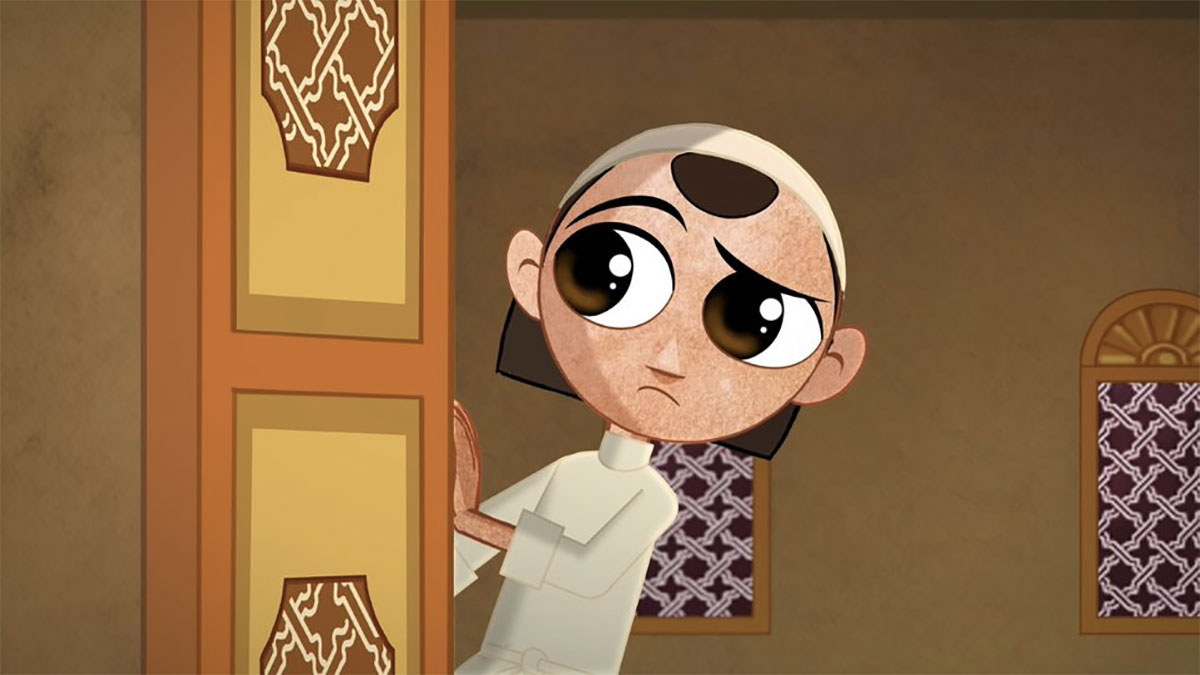 YA HOOTA
Director(s): Latifa Al Darwish & Abdulaziz Yousef
Qatar, 2021, 11 min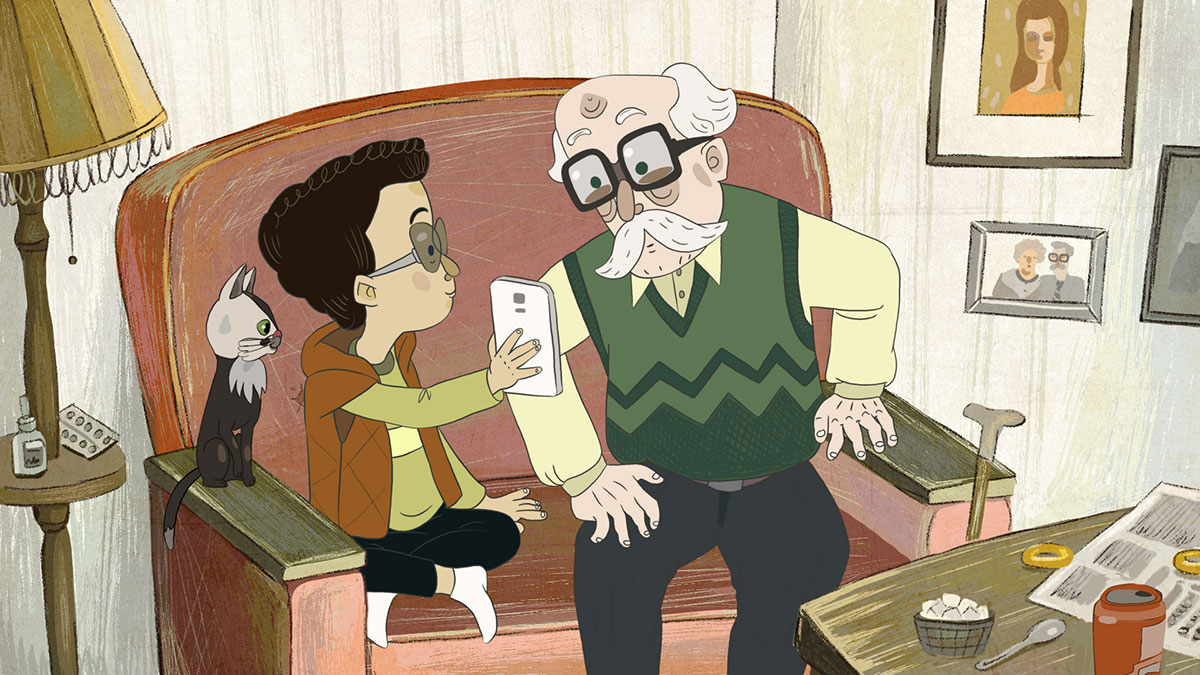 NEVIANSK TOWER
Director(s): Elena Lapshina
Russian Federation, 2020, 5 min