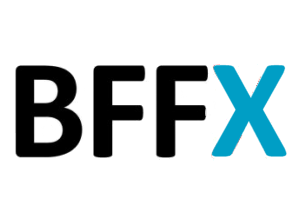 Join us for the 2023 BFF Exchange on June 10, 2023. After a 3 year hiatus, we are thrilled to be back and partnering with the Center for Fiction at their incredible new facility in downtown Brooklyn. Due to high demand, this year the Exchange will focus exclusively on pitch sessions for documentary projects. We will be wrapping the event up with the Award Ceremony. Find our 2023 program below.
---
BROOKLYN FILM FESTIVAL EXCHANGE
1pm-6pm | Saturday June 10 | The Center for Fiction (15 Lafayette Ave – 11217)
The BFFX Pitch Session is always a highlight of the Exchange. As in past years, we have lined up a group of stellar works in progress. Feature documentaries will be pitched to a panel of industry experts throughout the afternoon.
1:00pm – 2:30pm: Pitch Session Number One: We'll get to see the first four of our promising documentaries/filmmakers. The works-in-progress will be pitched to our esteemed panel of judges who will share with the filmmakers (and attendees) their honest, constructive feedback.
2:30 -3:00pm: Break – chance to mingle with filmmakers and panelists: snack bar, beverages, wine, and beer will be available for purchase at the venue
3:00pm – 4:30pm: Pitch Session Number Two: The second round of filmmakers will take the stage with their aspiring projects. They also will hear the feedback from the judges.
4:30pm – 6:00pm: Awards announced and Happy Hour! The awards will be announced for the best pitches. A happy hour with filmmakers, attendees, judges, and industry experts will wrap the event up.
---
ABOUT BFF EXCHANGE
A day of Networking, Panels, Pitch Sessions
Born in 2012, the BFF EXCHANGE was created to connect Brooklyn filmmakers with each other and the larger New York film community. In our relatively short history, Exchange projects have already gone on to premiere here at the Brooklyn Film Festival as well as HotDocs, and SXSW. We're always looking for more projects – drop us a line at the address below and let us know what you're working on!
LIKE US ON FACEBOOK

---
CONTACT
For more information contact Julie Bridgham at juliembridgham at gmail.com
---
BFF
X
ARCHIVES