2019 BFF
EXCHANGE
Come out to Kickstarter in Greenpoint for a day of networking and serious chats. June 8, 12-6 pm.
We'll kick off the day at 12 pm with our popular Lunching with Lawyers session – free 20-minute consultations with experienced entertainment attorneys available to attendees who sign up in advance or on the day of, space permitting. Email us at exchange@wbff.org to reserve your spot!
Next up, at 1:00 pm, will be a case study of several Kickstarter campaigns, with Kickstarter's Elise McCave – she'll discuss optimal fundraising strategies with several successful Brooklyn-based Kickstarter-backed producers such as Sarah Pirozek and Nathan Fitch.
Our Documentary Pitch Session follows at 2:00, where we'll see eight NYC documentary projects screen a portion of their work and pitch their docs to our panel of experts, who will provide valuable feedback. It's a great chance to see how documentary projects are made, and the tough questions producers and directors have to navigate. Prizes will be awarded, including awards from POVand Blue Table Post, among others. Panelists include Yoruba Richen (Director, The Green Book: Guide to Freedom), Tony Gerber (Director, We Will Rise), Eliza Licht (Social Impact and Engagement Strategist), Kecia Élan Cole (Supervising Producer, BRIC TV), and David Van Taylor (Director, Death Row Stories).
After the pitch session, The Gathering (the theme for this year's Brooklyn Film Festival!) moves onto Kickstarter's lovely roof garden for a networking happy hour, sponsored by Heineken. All BFFX events are free of charge.
We will be updating this event periodically so please make sure to follow/like us on Facebook to stay current.
WHEN

Saturday June 8, 2019
---
ABOUT

BFF EXCHANGE

Born in 2012, the BFF EXCHANGE was created to connect Brooklyn filmmakers with each other and the larger New York film community. In our relatively short history, Exchange projects have already gone on to premiere here at the Brooklyn Film Festival as well as HotDocs, SXSW and Tribeca. We're always looking for more projects – drop us a line at the address below and let us know what you're working on!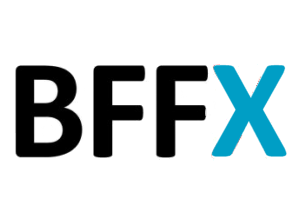 LIKE US ON FACEBOOK
---
CONTACT
Johanna Schiller:
For questions about the BFF Exchange please contact Johanna Schiller at exchange AT bff.org
---
EXCHANGE
ARCHIVES