2020
BFF
EXCHANGE
Here is a message from the BFFX organizers:
"We are sad to announce that this year's BFF Exchange, originally scheduled for May 31, has been cancelled. With the uncertainty surrounding the Covid pandemic, we can't risk putting our staff, filmmakers and audience in any danger.  Thoughts of an online event have been tossed around, but there's really no replacement for in-person contact at the BFFX. So please do us a favor, on May 31, make a point to go outside, have a beer or beverage of your choice, and call a filmmaker friend, imagining you all are on the lovely rooftop garden at Kickstarter. And we'll get hard at work to make the 2021 BFFX even more special. Many thanks for all of your support in the past".
The 9th annual event is therefore postponed (date TBD).
---
ABOUT

BFF

EXCHANGE
A day of networking. Panels, Pitch Sessions.
Born in 2012, the BFF EXCHANGE was created to connect Brooklyn filmmakers with each other and the larger New York film community. In our relatively short history, Exchange projects have already gone on to premiere here at the Brooklyn Film Festival as well as HotDocs, SXSW and Tribeca. We're always looking for more projects – drop us a line at the address below and let us know what you're working on!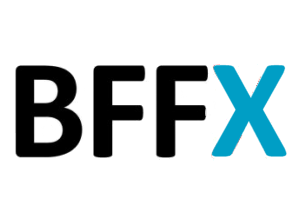 LIKE US ON FACEBOOK
---
CONTACT
Johanna Schiller:
For questions about the BFF Exchange please contact Johanna Schiller at exchange AT bff.org
---
EXCHANGE
ARCHIVES