2018 BFF
EXCHANGE

Join us for the afternoon of June 9 at Kickstarter's beautiful theater at 58 Kent Street (that's Kent STREET, not Kent AVENUE!), Brooklyn, for an afternoon of informative and interesting panels of, by, and for filmmakers. We'll close out the afternoon with a happy hour! All free of charge.
---

---
WHEN

Saturday June 9, 2018

This year, we'll have two discussion panels and our ever-popular documentary pitch session.
This event is presented in collaboration with

---
WHERE

Kickstarter Headquarters

58 Kent St, Brooklyn, NY 11222 – directions
---
LINEUP
11:30 am

# Lunching with Lawyers

We're also happy to continue our "Lunching with Lawyers" session. Filmmakers: sign up for 20 minute sessions with experienced entertainment attorneys about potential legal pitfalls on your projects. Let us know at exchange@wbff.org if you're interested!
1:00 pm

# Women Working "Below the Line"

Our first panel will be a conversation by and about women working as crew on film, TV, and independent projects, and will focus on the current changing employment landscape for women, hopefully for the better. How are hiring decisions are being made to be more inclusive in this day and age? How can you get your next gig? How have things change for the better (or worse) in the past couple of decades? What still needs to change? Our current roster includes Rebecca Rivo (producer, The Deuce; The Way Way Back), Taylor Roy (sound recordist, David Blaine: Real or Magic), Jasmine Ballou Jones (set decorator and art department, Black Swan and others), and Ashley Connor (Cinematographer, Thou Wast Mild and Lovely).
2:00 pm

# Film Finance in the US and Latin America

Our second panel will be a comparison of film financing models in the US and Mexico, and features special guest Márcia Mayer (director, Manos sucias), Carlos Gutierrez from Cinema Tropical, Priscilla Torres (producer, Nos llaman guerreras), and filmmaker (and BFF alumnus) J. Xavier Velasco (producer, I'm Leaving Now), and Rodrigo Brandão, Director of Communications at The Intercept. Whether you're looking for national film board funding or putting together a group of private investors, both fundraising strategies require many of the same skills. Funding opportunities exist for North American filmmakers working outside the US! This panel will include valuable information on how US filmmakers can use financing programs for their film projects in Mexico City.
Many thanks to the Young Professionals of the Americas Society for co-presenting this panel!
3:00 pm

# BFFX Pitch Session

The BFFX Pitch Session is always a highlight of the BFFX. As in past years, we are gathering a group of stellar works in progress that will be pitched to a panel of industry experts, including Erika Howard from POV; Tony Gerber, Brooklyn College Fierstein School of Cinema faculty, director/producer – We Will Rise; Yoruba Richen, CUNY Journalism School Grad Center faculty, director/producer – The New Black, Kuye Youngblood, Head of Development and Production at BRIC TV, Deb McClutchy, Oscilloscope Pictures, and Julie Anderson, Director/Executive Producer.

This year we are thrilled to announce the following works in progress as our pitch session projects:
Drawing Life: George Booth – Director, Nathan Fitch
Uproot – Director/Producer, Emilie Martel; Producer/Editor, Laurence Mathieu-Leger
Million Dollar Block – Directors, Diane Hodson and Jasmine Luoma
Her Next Mission – Director, Cheyenne Picardo
City of Enchantment – Director, Gwen Schroeder
Cirque du Cambodia – Director, Joel Gershon
For the winner of the BFF Exchange Blue Table Post Pitch Award, Blue Table Post is please to offer up to 10 hours of sound services and 10 hours of color grading services toward a trailer or to finish your film. This award is valued at $8,000! Good luck to the pitch projects!
For the winner of the BFF Exchange Blue Table Post Pitch Award, Blue Table Post is please to offer up to 10 hours of sound services and 10 hours of color grading services toward a trailer or to finish your film. This award is valued at $8,000! Good luck to the pitch projects!
Blue Table Post is a full service post production facility in Boerum Hill, Brooklyn, offering film and television editorial, sound mixing & design, digital intermediate color grading and visual effects.Founded by multi Emmy Award winning editor Oliver Lief, ACE, Blue Table Post is dedicated to providing superior post production services in a very special environment. Edit in sound isolated edit rooms with your editors or ours. Mix in a state of the art Dolby Atmos mix room with Emmy nominated sound mixer and designer Rich Cutler (Mad Men, Iconoclasts). Grade your project with one of our amazing colorists. Let us take care of visual effects in collaboration with Mechanism Digital. Work in the terraced garden connected to the SAN or by the fireplace. Production office space and secure parking are available. In the heart of Brooklyn's celebrated restaurant row, and conveniently located near many subway lines. One of Blue Table's most recent projects, To Dust, won the Audience Award and the Best New Narrative Director Award at the 2018 Tribeca Film Festival.
5:00 pm

# HAPPY HOUR!

Last but not least: we'll top everything off with our HAPPY HOUR from about 5-7 pm on Kickstarter's sweet penthouse garden, sponsored by Brooklyn's own Sixpoint Brewery and Line 39 Wines.
---
---
---
ABOUT

BFF EXCHANGE

Born in 2012, the BFF EXCHANGE was created to connect Brooklyn filmmakers with each other and the larger New York film community. In our relatively short history, Exchange projects have already gone on to premiere here at the Brooklyn Film Festival as well as HotDocs, SXSW and Tribeca. We're always looking for more projects – drop us a line at the address below and let us know what you're working on!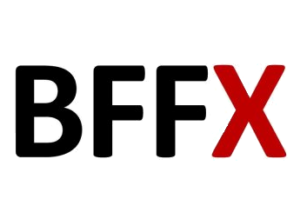 LIKE US ON FACEBOOK
---
CONTACT
Johanna Schiller:
For questions about the BFF Exchange please contact Johanna Schiller at exchange AT bff.org
---
EXCHANGE
ARCHIVES