1/1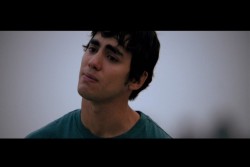 ---
FALLING AWAKE
United States, 2009, 110 min
Shooting Format:HDCAM
Festival Year:2009
Category:Narrative Feature
Cast:Jenna Dewan, Andrew Cisneros, Nestor Serrano, Julie Carmen, Nicholas Gonzalez
Crew:Executive Producer: Steven Molasky, Raul Alarcón, Brad Friedmutter, Dean Valentine - Producer: Andrew Adelson - Story by: Agustin - Screenwriter: Agustin, Michael Baez, Doug Klozzner - Editor: Michael Spence - Cinematographer: Mark Schwartzbard - Original Music by: Kevin Stuart and Andrew Cisneros - Production Designer: Alex Brooklynn - Casting by: Sig de Miguel and Stephen Vincent
Sales:Armando Castro, VP Production, MegaFilms - 2601 S. Bayshore Dr, 20th Floor Coconut Grove, FL 33133 - T: 305-644-4810
Email:acastro@mega.tv
Synopsis
"Falling Awake" is the powerful story of Jay (Andrew Cisneros), a young man struggling to find his identity in The Bronx in a house crowded with family members and a neighborhood filled with loyal friends and dangerous enemies. A gifted musician, Jay hopes to leave it all and pursue his dream of composing and performing music. Once he meets Alessandra (Jenna Dewan), a beautiful young woman who lives in Brooklyn, his determination to defy the expectations of his frustrated, angry father become even stronger. Yet Jay is tied to his home through loyalty to his friends and to his brother, who has returned unexpectedly from service in the Marines. As he reaches toward a wider world, he is pulled back over and over by the cycles of anger and violence that have defined his life and neighborhood for so long. It takes love, a change of heart and a new understanding of life's elusive chance at happiness to finally help Jay make the long, uncertain leap to a fresh chance.
Trailer
About the director
Filmmaker AGUSTIN previously directed the hit "El Vacilón: The Movie," which was released on 17 screens in New York City and grossed $2.3 million. "El Vacilon: The Movie" is the highest-grossing Spanish language comedy to date. It was released on DVD by LionsGate and has sold more than a half-million copies to date. He followed it with "Gabriel: Amor Inmortal", starring international icon Chayanne.
Notes
Director Agustin will be available for Q&A after the screenings.
Related links