1/1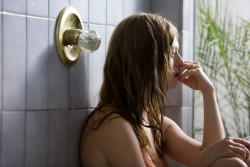 ---
MEGAFAUNA
World Premiere
Cast:Marin Ireland, Michael Matthys
Crew:Executive Producer: Mike Phillips, Mark Hage - Producer: Carrie LeGrand, Nick Moceri - Screenwriter: Kaz Phillips - Editor: Carter Carter - Cinematographer: Reed Dawson Morano - Original Score: Dan Huron - Production Designer: Kyle Kannenberg
Sales:Kaz Phillips - Brooklyn NY 11218 - T: 917 309 1978
Email:kaz@catbirdpictures.com
Synopsis
Feeling set adrift in her own marriage, Anna corners her estranged husband Milo in a conversation about the nature of love and commitment, but ends up getting far more truth than she bargained for.
Trailer
About the director
Born in Luton, UK, Kaz Phillips moved with her family to Tacoma, WA when she was six years old. Now based in Brooklyn, NY she works as a writer, graphic designer and video designer through her company, Cat Bird Pictures (www.catbirdpictures.com). In 2009 she was accepted along with seven other women into the American Film Institute's prestigious Directing Workshop for Women, where she developed and directed Megafauna. Kaz is also the resident video designer for critically acclaimed NYC-based dance theater company, Witness Relocation. Her work with WR has been presented in Denmark, France, Poland, Russia and across the United States.
Notes
Director Kaz Phillips and Actress Marin Ireland will be available for Q&A after the screenings.
Related links