1/1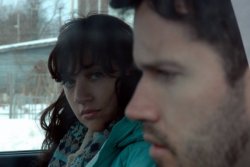 ---
BABYLAND
East Coast Premiere
United States, 2011, 27 min
Shooting Format:RED
Festival Year:2011
Category:Narrative Short
WINNER: Best Actor Female
Cast:Tom Murphy, Deborah Jean Morgan, Marielena Logsdon, Jane Dashow, Neil Magnuson
Crew:Producers: Marc Fratello, Rebecca Conroy - Screenwriters: Marc Fratello - Cinematographer: Dan Sharnoff - Editor: Akiko Iwakawa -
Email:babylandfilm@gmail.com
Synopsis
A woman seeks love and beyond in a small, working class town.
Trailer
About the director
Marc Fratello received his BFA in Drama from NYU's Tisch School of the Arts. He studied acting and theater directing at Playwrights Horizon's Theater School, as well as the Royal Academy of Dramatic Art in London. He worked in and around the off-broadway theater community before entering the MFA program at Columbia University. His thesis film Babyland won the 2010 Focus Features Award for Best Film.
Notes
Writer/Director Marc Fratello and members of the cast will be available for Q&A after the screening.
Related links