1/1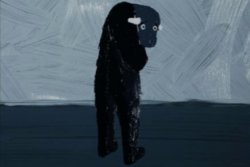 ---
CONFUSION OF TONGUES
World Premiere
England, 2010, 6 min
Shooting Format:16mm
Festival Year:2011
Category:Animation
Cast:Joanna Bond
Crew:Animator: Em Cooper
Email:contact@emcooper.com
Synopsis
Inspired by the work of Sándor Ferenczi, one of the original pioneers of psychoanalysis, Confusion of Tongues takes us into the world of a woman suffering a sleepless night. Haunted by a recurring childhood memory and gripped by her fear of a window left open, she begins to recall a much deeper trauma.
Trailer
About the director
Em Cooper is a director and animator who specializes in creating films which combine oil-painted animation with live action. Em graduated with an MA in Animation from the Royal College of Art in 2010, where she made two films: The Nest and Confusion of Tongues. Her films reflect her strong interest in portraying the complex and chaotic world of inner experience and are often inspired by psychoanalytic perspectives. She is fascinated by subjective points of view and intrigued by using film form as well as content to convey these meanings. In 2007 she moved to London to join Current TV as an Associate Producer, and a year later became an Editor, working on a series of re-cuts of Nick Broomfield' s documentaries for the channel. Since graduating from the RCA i has been working freelance both as a director and as an animator. She is always interested in exciting projects and potential collaborations.
Notes
Director Em Cooper will be available for Q&A after the screening.
Related links