1/1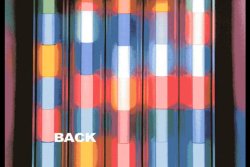 ---
I KNOW WHAT YOU WANT
World Premiere
United States, 2009, 4 min
Festival Year:2011
Category:Experimental
Crew:Animator: Matthew Wollin
Email:matthew.wollin@gmail.com
Synopsis
A startling and stunning bright green Rorschach print is the first thing shown, and then quickly gives way to a direct address to the viewer. Via onscreen text, a character communicates, plays with and shows off for the audience, singing, dancing, and speaking in unexpected ways. But as time goes by, the character becomes more serious: contemporary issues are addressed, and the tone taken towards the audience becomes more accusatory. The relationship is revealed to be a personal one: lovers, perhaps? But time passes inevitably, and the character grows tired after an outburst. Fading away, the character offers one last address to the audience, leaving viewers with a final, brightly colored image to take away.
Trailer
About the director
Matthew Wollin lives in Brooklyn, NY.
Notes
Director Matthew Wollin will be available for Q&A after the screening.
Related links