1/1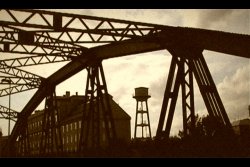 ---
LAST WISH
US Premiere
Director: Alessandro Maresca
Italy, 2005, 2 min
Shooting Format:MiniDV
Festival Year:2011
Category:Narrative Short
Cast:Lisio Castiglia, Alessandro Maresca, David Roland
Crew:Original Music: Stefano Profeta - Cinematographer: Alessandro Maresca - Film Editor: Roberto Carluccio
Synopsis
John Black, 33 years old. The last minute of his life. He's going to die by electrocution, for a crime he never committed, nor even thought of. Fortunately, at the last second, a blackout saves him. After that he's finally declared innocent.
Trailer
About the director
Alessandro Maresca was born in Rome, Italy in 1968. Director, writer, photographer, and actor, Alessandro is also author of short stories, poems, and songs.
Filmmaker's note
I often thought about the dramatic problem of a person being accused of a crime he never committed. Personally, I was also once mistaken for someone else, fortunately without any legal consequences. And though I've almost been killed by a junkie on that unlucky occasion, I am, morally and logically, against the death penalty, the cold heaviness of which I wanted to oppose with the lightness of fate's irony.
Notes
Director Alessandro Maresca will be available for Q&A after the screening.
Related links