1/1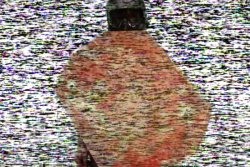 ---
SHOOT THE FREAK
East Coast Premiere
Director: Bradford Willingham
United States, 2011, 7 min
Shooting Format:HDV
Festival Year:2012
Category:Narrative Short
Cast:Martin Garcia, Alex Phillips
Crew:Producers: Bradford Willingham, Jason Banker - Screenwriters: Bradford Willingham - Cinematographer: Jason Banker - Editor: Bradford Willingham
Email:bradfordwillingham@gmail.com
Synopsis
Through the Freaks's musings, this film chronicles the last days of the iconic and abrasive Coney Island attraction, Shoot the Freak. Remaining in masked anonymity, the nihilistic teen indulges in drug-induced daydreams of violence and oceanic abandon. Weaving the fictional with the documentary and the actual with the virtual, Shoot the Freak is a timely, unsentimental memorialisation of a bygone era.
Trailer
About the director
Bradford Willingham is a filmmaker and video artist based in Louisiana and New York City. In his videos, Bradford explores themes of moral decay in the American social landscape and issues of subjectivity and fact in experimental documentary.
Notes
Cinematographer Jason Banker and Second Camera Jorge Torres will be available for a Q&A after the screening.
Related links