1/1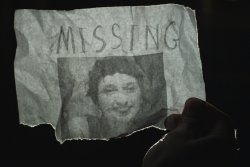 ---
BURIALS
East Coast Premiere
United States, 2011, 5 min
Shooting Format:RED
Festival Year:2012
Category:Narrative Short
Cast:Eric Rasmussen, Alaska McFadden
Crew:Screenwriters: Zachary Volker - Cinematographer: Richard Anthony Blake - Editor: Kensington Paddock, Kate Pedatella
Email:zacharyvolker@gmail.com
Synopsis
A heartbroken man wanders New York City in search of his missing sister, posting fliers on streetlamps and derelict buildings. Desperate voice mails hint at the man's grief, as well as his inability to cope with the quick-paced, self-absorbed nature of modern life.
Trailer
About the director
Zachary Volker is a filmmaker, screenwriter, and sound designer who lives in Brooklyn. The writer and director of three short films (Disappearance, Wounded Man, and Burials), Volker is the recipient of the 2011 Rooftop Films Short Film Fund Grant and is nearing completion of a feature script-a comic mystery about the death of a relationship. Born in Greeley, Colorado, Mr. Volker has written narratives about mob surgeons, makeshift sleuths, missing women, catacombs, and love.
Notes
Director Zachary Volker will be available for a Q&A after the screening.
Related links