1/1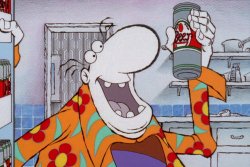 ---
THE LAST BELLE
US Premiere
England, 2011, 19 min
Shooting Format:35mm
Festival Year:2012
Category:Animation
Crew:Producers: Neil Boyle, Rebecca Neville - Cinematographer: John Leatherbarrow - Editor: Ivan Naisbitt - Composer: Stuart Hancock
Email:hysteriafilm@aol.com
Synopsis
The Last Belle is an animated short featuring two characters journeying towards a blind date: WALLY, who suffers a nightmarish drunken trip through London as he races against the clock to the rendezvous; and ROSIE, who waits in a bar dreaming of how wonderful her date is going to be....if he ever shows up.
Trailer
About the director
After leaving film school Neil Boyle was hired to work on the Disney/Spielberg production "Who Framed Roger Rabbit" and following this became a lead animator on the cult feature film "The Thief and the Cobbler" In 1996 Neil supervised the design, storyboarding and animation of several sequences in the Warner Bros. hit movie "Space Jam". Most recently Neil worked with Richard Williams on the 16-part DVD set "The Animator's Survival Kit - Animated", producing many of the 500 teaching examples of the animator's craft. Neil is currently animating on "The Snowman 2" for Channel 4 (UK).
Filmmaker's note
'The Last Belle' is a comedy short set in contemporary London, but the techniques used to bring it to life hark back to the 'golden age' of Hollywood cartoon animation. It's also the project I've used to bridge the gap between old and new: for the production process I assembled a team of veteran and younger animation artists who enthusiastically swapped their skills and knowledge with the aim of keeping alive older techniques while also lending them a modern edge. This was a chance not just to read about the 'old ways' but to try them out for real, guided by veterans of the craft. 'The Last Belle' will be one of the last films to be entirely hand drawn, hand painted onto cel, and photographed onto 35mm film with rostrum cameras. The interesting next step will be to combine the best of the old techniques with the best of the new and see where it takes us...
Related links