1/1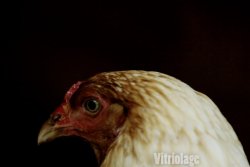 ---
VITRIOLAGE
World Premiere
United States, 2012, 17 min
Shooting Format:HDV
Festival Year:2012
Category:Experimental
Cast:Daniella Pineda, Alexander Deschamps, Rory Schwartz, Joan Shangold
Crew:Executive Producers: Dorothy Livingston - Producers: Perla Cruz - Screenwriters: Alice Millar - Cinematographer: Evan Kultangwatana - Editor: Evan Kultangwatana, Alice Millar
Email:imalicemillar@gmail.com
Synopsis
'Vitriolage' is a love story gone wrong. Young, hastily-married Laura and Oliver decide to visit Oliver's parents in their secluded forest home. But in the brooding quiet of the countryside, Laura and Oliver discover they may not be the perfect match. Before long, jealousy, pride and the primal forces of nature push the couple toward horrific acts of violence, punishment and revenge. Love is supposed to make you a little crazy. But some of us are crazy to begin with.
Trailer
About the director
Alice Millar is concerned by single, irrevocable acts: the moment it takes to act, and then the lifetime it takes to handle the consequences. The innate violence of humanity and the methods the intelligent and emotional take to navigate the violence around and inside them. We are all tripped up by it at some point, it lurks beneath many facets of our culture and firmly in our psyche. Alice believes in exploring this as a way to understand and learn to manage ourselves. She also believes in frozen yoghurt. Born and educated in London, Alice came to NYU for undergrad and has stayed in New York making films ever since. They are not all violent, Alice is preoccupied even more fundamentally with the incredible and utterly breathtaking beauty of the world, but, this film is violent, and she hopes you understand.
Notes
Lead actors Daniella Pineda and Alexander Deschamps will be available for a Q&A after the screening.
Related links