1/1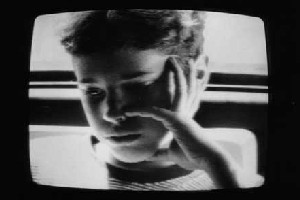 ---
FIELD TRIP
NY Premiere
Director: Darryl Graff & William Garcia
United States, 2001, 1 min
Shooting Format:16mm
Festival Year:2002
Category:Narrative Short
Cast:Julian Cavin-Zeidenstein
Crew:Producer:William Garcia - Screenwriter: Darryl Graff - Editor: Dianna Vozza - Cinematographer: John Inwood - Sound: John Coltrane / Wilbur Harden
Sales:Darryl Graff, NY
Email:darrylgraff@yahoo.com
Synopsis
This narrative poem/voiceover film tells the tale of a school fieldtrip to Chinatown showing the cruelty and sensitivity of youth. The young boy tips his head back on the city bus smoking a fake cigarette.
Trailer
About the director
Darryl Graff is a poet, artist and filmmaker living and working in New York City. His poems have appeared in The National Poetry Magazine of the Lower East Side, Bad Newz, and Nada. This is his first film project.
William Garcia completed his first full length film "A day at a Time" in 1992. The film received several awards. Since 1993 Mr. Garcia has produced and directed several award winning documentaries for a variety of corporate clients. His latest film "A Whole New Day" (wbff 2000) a dramatic short that he wrote and directed was broadcast on Cinemax.
Filmmaker's note
"FIELD TRIP" is the pilot for The Pedestrian, an on going series of short narrative films. Each short film in the series follows the life of Darryl Graff. Through a collaboration of film and poetry these autobiographical films enhance the spoken word.
Related links