1/1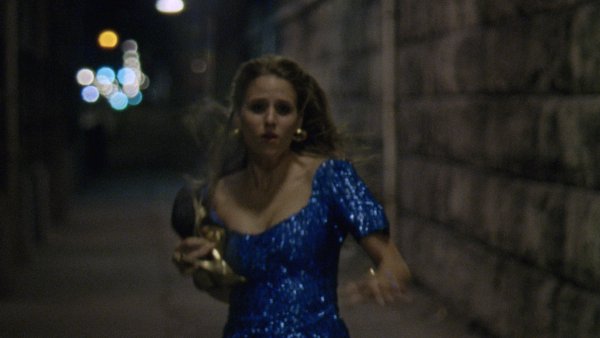 ---
A WIFE ALONE
World Premiere
Director: Justin Reichman
United States, 2012, 70 min
Shooting Format:Super 16
Festival Year:2013
Category:Narrative Feature
Cast:Genevieve Hudson-Price, Ashley Springer, Sean Patrick Reilly, Catherine Curtin, Alesandra Assante, Mark Blum
Crew:Executive Producers: Jason Orans, Henry Kasdon, Dick Reichman, Sean Lamb - Producers: Roy Gokay Wol, Ben Chace, Pete Friedman, Justin Reichman
Email:justinreichman@gmail.com
Synopsis
A Wife Alone is a neo-noir thriller about an ill-fated marriage in the suburbs of upstate New York. Jane and Park, a young, ostensibly happy couple, buy a quaint house in a nice neighborhood and settle into the suburban dream. A visit to Park's godparents, Steve and Holly, sends their idyllic existence into a desperate tailspin.
Trailer
About the director
Justin Reichman: I made a firm decision to pursue the arts when I was on the beach in Ecuador surrounded by rough and tumble types and lots of poverty. I had left New York City after working as a lab tech at an AIDS research facility on 21st street. It was a nine-to-five job, really pretty rewarding, staffed with an interesting crew of people and headed by a world-renowned scientist named David Ho. I set up a meeting with him before I left and told him that I would be leaving for South America, that I wasn't sure what I was going to do there or when I would return, but that I appreciated my time at his organization. It had shed light on my future: I wouldn't be going to medical school. A friend and I kicked some sand around and drank from a couple of twenty ounce half-frozen Bramas looking at some girls who were beckoning to us down the beach. We couldn't decide if they were prostitutes or not. There were no tourists at all and we didn't know what we were getting into but what I did know at that moment was that I had opportunity where these girls didn't and I owed it to my good fortune to pursue my dream of living the artist's life.
Notes
Director Justin Reichman and Producer Roy Gokay Wol will be available for a Q&A after the screening.
Related links