1/1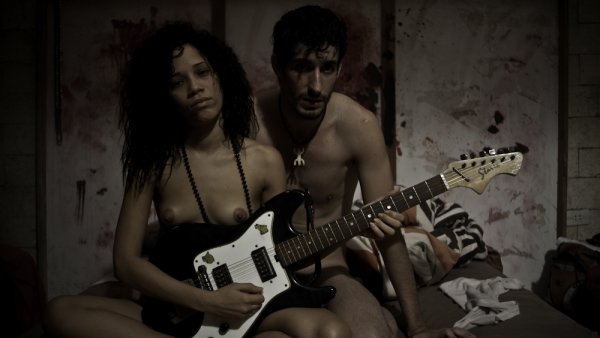 ---
GIRAFFES
(Jirafas)
US Premiere
Director: Enrique Alvarez
Cast:Olivia Manrufo, Claudia Muñiz, Yasmani Guerrero, Mario Guerra, Marianela Pupo
Crew:Producers: Ivonne Cotorruelo - Screenwriters: Claudia Muñiz - Editor: Joanna Montero
Email:718ltd@gmail.com
Synopsis
Three young flatmates seek their footing in today's Cuba, where you must fight for a home of your own. The young lovers Manuel and Lia manage to lay their hands on the keys of the house from which Tania has been evicted: no rent in a beautiful old house in the middle of the city. But Tania refuses to give up her home. Giraffes takes us along in this silent war, largely set indoors. All the pent-up irritations and sensuality reach boiling point when a hurricane approaches.
Trailer
About the director
Enrique Alvarez lives in Habana, CUBA, Cuba.
Notes
Public Relations representative Pablo Zequeira will be available for a Q&A after the screening.
Related links