1/1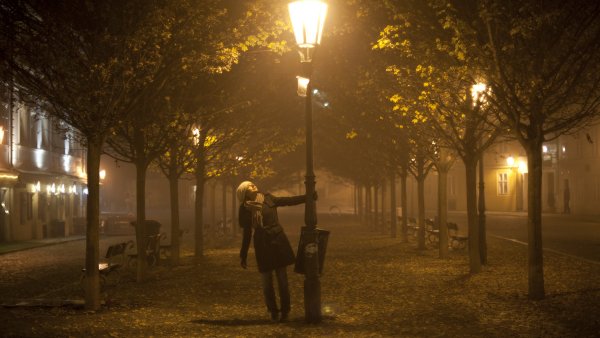 ---
HANK AND ASHA
East Coast Premiere
Cast:Mahira Kakkar, Andrew Pastides, Brian Sloan, Robyn Kerr, Brian Patrick Murphy
Crew:Producers: James E. Duff, Julia Morrison - Screenwriters: James E. Duff, Julia Morrison - Cinematographer: Bianca Butti - Editor: Julia Morrison - Music Supervisor: Susan Dolan
Email:paperchainproductions@gmail.com
Synopsis
In this modern love story, an Indian woman studying in Prague and a young New York filmmaker begin an unconventional correspondence - two strangers searching for human connection in a hyper-connected world. As their relationship intensifies, they must decide whether or not to meet face to face. "Hank and Asha" is a story about isolation, identity, and the irresistible appeal of entertaining life's what-ifs.
Trailer
About the director
James E. Duff earned his MFA in directing from USC's School of Cinematic Arts, where he won a fellowship for excellence in directing actors. His award- winning short film, "Life is a Sweet," screened at over 40 festivals worldwide. His documentary, "The Cycle Also Rises," was broadcast nationally on PBS as part of the POV series, and he spent two years in West Africa directing development and human rights documentaries. He has taught filmmaking in Kenya, to Saharawi refugees in the Sahara Desert, and at the Prague Film School in the Czech Republic. In the theatre, James has worked with New York companies such as Ensemble Studio Theatre, and has directed productions at such venues as The Cherry Lane Theatre and SoHo Playhouse, as well as the NYC International Fringe Festival. "Hank and Asha," James' feature film writing and directorial debut, won the Audience Award at the 2013 Slamdance Film Festival.
Filmmaker's note
Husband and wife team James E. Duff and Julia Morrison wrote their first feature film, "Hank and Asha," while teaching at Prague Film School in the Czech Republic. Living in one of the most beautiful cities in the world was captivating but at the same time lonely; it inspired them to write a long-distance romance that stems from two people from different cultures yearning to make a connection. Above all, "Hank and Asha" is a boy-meets-girl love story, they just happen to be half way around the world from each other. By choosing to limit their modes of communication, they heighten the mystery and anticipation inherent in getting to know each other. Their nostalgic stance is liberating; they give themselves something to look forward to, and an opportunity to play, have fun, and discover something unexpected.
Notes
Director James E. Duff, Producer Julia Morrison and their cast will be available for a Q&A after the screening.
Related links