1/1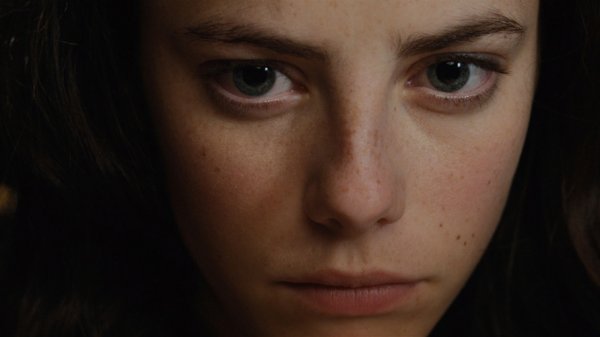 ---
EMANUEL AND THE TRUTH ABOUT FISHES
East Coast Premiere
Director: Francesca Gregorini
United States, 2012, 95 min
Shooting Format:Arri Alexa
Festival Year:2013
Category:Narrative Feature
WINNER: Best Cinematography
Cast:Kaya Scodelario, Jessica Biel, Alfred Molina, Jimmi Simpson, Frances O'Connor, Aneurin Barnard
Crew:Producer: Matthew R. Brady and Francesca Gregorini - Executive Producers: Jonathan Gray, Paul Schiff, Kenny Goodman, Kevin Iwashina, Michael Sackler, Julia Godzinskaya, Alice Bamford, Olga Segura, Juan Carlos Segura G, Alex Sagalchik and Brent Stiefel - Screenwriters: Francesca Gregorini - Cinematographer: Polly Morgan - Editor: Antony Langdon
Email:piscesrisingproductions@gmail.com
Synopsis
Emanuel (Kaya Scodelario), a troubled girl, becomes preoccupied with her mysterious new neighbor (Jessica Biel), who bears a striking resemblance to her dead mother. In offering to babysit her neighbor's newborn, Emanuel unwittingly enters a fragile, fictional world and becomes its gatekeeper.
Trailer
About the director
Raised in Rome, Los Angeles and the English countryside, Francesca Gregorini brings a worldly, passionate and unique sensibility to her filmmaking. Her character-driven films are visceral and darkly humorous, stylistically bold, with undertones of the magical/surreal. A Brown University graduate with a Theater Arts major, Francesca sold scripts to both HBO and Paramount before co-helming her directorial debut "Tanner Hall" (Rooney Mara), which was an official selection at the Toronto Film Festival (2009). Her latest film "Emanuel and the Truth About Fishes" was an official selection at the Sundance Film Festival (2013). Tribeca Film has planned a nationwide release for the film in late 2013.
Filmmaker's note
At its core EMANUEL is about salvation and redemption. Unable or unwilling to save ourselves, we rise to the challenge to save another and in so doing save ourselves. As a director, part of my ability to fully inhabit the material is because as the writer, it is born of me, of my subconscious. But it is in the communication and collaboration with the actors and department heads that the orchestra in my head is given its true voice. I strived to make EMANUEL aesthetically bold and sonically rich, set to a patient but expectant pace, capturing the interplay between fear and seduction; like an invitation, saturated with possibility, somewhere between the hope of a genuine connection and the dread of an unwell underbelly being exposed. A world layered with subtext and heavy with mood, grounded in true emotion and yet flexible enough to stretch its wings into magical realism.
Related links