1/1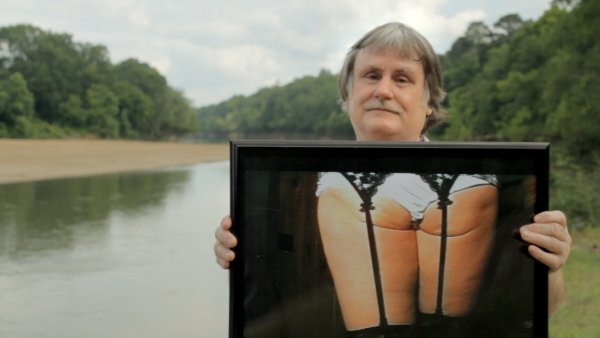 ---
GLASS EYES OF LOCUST BAYOU
East Coast Premiere
Canada, 2013, 15 min
Shooting Format:RED, HDV, 8mm
Festival Year:2013
Category:Documentary Short
Crew:Soundtrack: Stan Iordanov - Additional Sound: Ryan Smith
Email:simon.mercer@gmail.com
Synopsis
A retired worker for the highways department in rural Arkansas has been making films starring local townsfolk for over 30 years. Phil Chambliss's invented world onscreen perpetually intertwines with reality in a blurred area between fact and fiction, good and evil. Where do we take our life lessons from and how engaged are we with the dark and messy world around us? Through actions and words both in front of and behind his lens we see how one man lives in a self-contained Universe, out in the bayou.
Trailer
About the director
Simon Mercer is a Canadian documentarian whose first two films have unearthed the dark, comedic, and shivering underbelly of worlds inhabited by American filmmakers living in relative isolation and obscurity. Glass Eyes of Locust Bayou is his second short documentary after King Dong (2011). In 2011 Mercer received his MA in History of Film and Media Studies under the supervision of British feminist film theorist Laura Mulvey.
Notes
Director Simon Mercer will be available for a Q&A after the screening.
Related links