1/1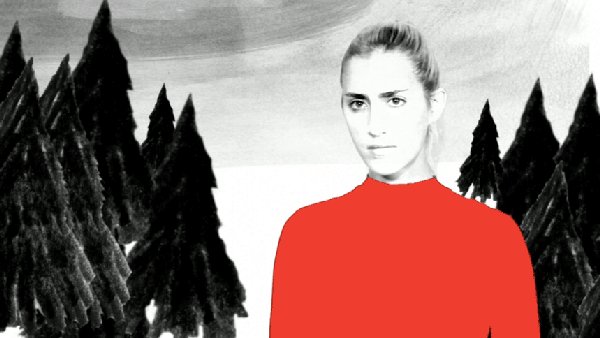 ---
THE COURSE
World Premiere
Director: Rachel Salomon O'Meara
United States, 2013, 11 min
Festival Year:2013
Category:Animation
Cast:Sarah Boatright, Jewells Blackwell, Eric Kuehnemann, Ian O'Meara, Briar Vivian
Crew:Created by : Rachel Salomon O'Meara - Animation Director: Ana Mouyis - Music by: Luke Loseth - Videographer: Vanja Srdic
Email:omeara.rachel@gmail.com
Synopsis
The Course follows the journey of an ambitious young woman unaware she is trapped in a loop of continuous competition. Set in a hand-drawn environment, live-action characters push forward attempting to both satisfy and escape their ambitions.
Trailer
About the director
Rachel Salomon O'Meara grew up in Park City, Utah. She competed as a downhill ski racer nationally and internationally. Since 2002 she has lived in Brooklyn, NY, creating paintings and images for commercial projects and gallery exhibition. O'Meara has taught painting and illustration at Maryland Institute College of Art. She studied Visual Art at Brown University and Illustration at Art Center College of Design.
Animation Director: Ana Mouyis studied Illustration at Parsons in New York.She has worked with artists and clients on experimental and commercial animation projects. Ana and Rachel have worked together on short film projects since 2008.
Notes
Director Rachel O'Meara and Animation Director Ana Mouyis will be available for a Q&A after the screening.
Related links