1/1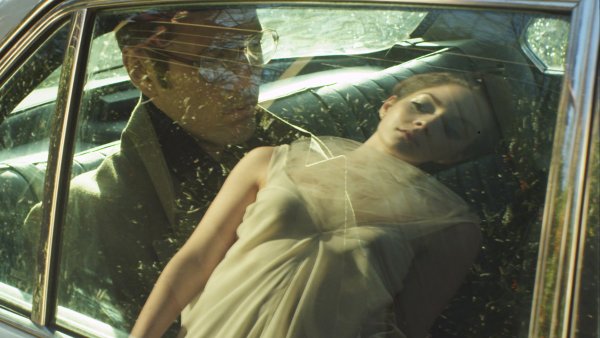 ---
THE NATURALIST
East Coast Premiere
United States, 2012, 15 min
Shooting Format:RED
Festival Year:2013
Category:Narrative Short
Cast:Walker Hare, Alena Chinault, Stephen Scheffer, Cameron Moir, Joshua Bolton, Annette Rainesalo
Crew:Executive Producers: Connor Hurley - Producers: Connor Hurley, Siena Brown - Screenwriters: Connor Hurley - Cinematographer: Michael Crommett - Editor: Connor Hurley, Ema Yamazaki
Email:thenaturalistfilm@gmail.com
Synopsis
Long-term partners Simon and Oliver live in a militant future that mandates genetic therapy for all 'abnormalities,' including homosexuality. Despite the oppressive state, Simon and Oliver have each other. That is, until a police officer arrives at their door for a routine inspection.
Trailer
About the director
Connor Hurley is a filmmaker based in New York. His work spans music videos, documentaries and narratives, has gained three Vimeo Staff Picks and screened at festivals around the world, including the 2016 Cannes Lions New Directors' Showcase, New Orleans Film Festival (Best Narrative Feature - 2013), and the Centre Pompidou in Paris. With a background in painting and portraiture, his work favors classical beauty, rich color palettes, and human-centric stories. Interests include Russian oligarchs, dark Scandinavian dramas (according to Netflix) and Kate Moss.
Filmmaker's note
My head goes into a tailspin when people say homosexuality is a "choice." To me, it's a copout: it tries to define an issue that isn't fully understood. Is sexuality determined by genetic, psychological, or environmental factors? Is human sexuality strictly defined or more fluid? When I was a kid I got really into classic films, and was especially interested in closeted stars. I loved Kenneth Anger's Hollywood Babylon, which "outed" a lot of people. After I saw Psycho I was reading into Anthony Perkin's rumored bisexuality. Apparently he wasn't very happy about being gay. Someone, probably erroneously, attributed a quote to him saying if there were a gay-to-straight pill, he'd take it. That thought never really left me. Since coming out and making this movie, I've grown out of the self-pitying gay kid thing. That's not to say hypothetical scenarios like the one at the heart of this film don't cross my mind. I've always had a close bond with women, and I think I've definitely fallen in love with women emotionally. I'd be lying if I said I didn't resent being gay in times like that.
Notes
Director Connor Hurley and Producer Siena Brown will be available for a Q&A after the screening.
Related links