1/1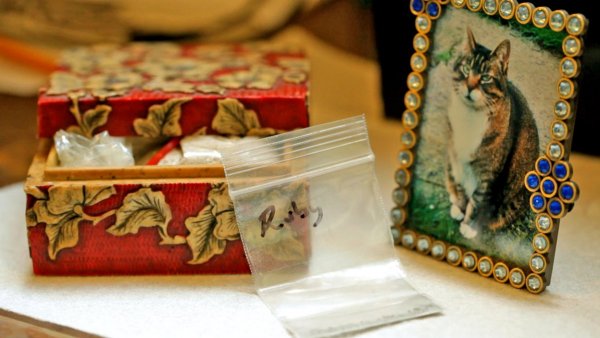 ---
FUREVER
NY Premiere
United States, 2013, 81 min
Shooting Format:Super 8, HDV
Festival Year:2013
Category:Documentary Feature
Crew:Executive Producers: Eliza Flug - Producers: Amy Finkel - Screenwriters: Amy Finkel - Cinematographer: Gregg De Domenico - Editor: Lila Place - Composer: Tyler Sargent
Email:info@fureverfilm.com
Synopsis
Furever is a feature-length documentary that explores the dimensions of grief people experience over the loss of a pet. It examines the sociological evolution of pets in the U.S. today, particularly their position in a family unit, and how this evolution is affecting those in the veterinary profession and death care industry. With interviews from grieving pet owners, veterinarians, psychologists, sociologists, religious scholars, neuroscientists, and the many professionals who preserve a pet's body for their devastated clientele, or re-purpose a pet's cremains in unique ways (taxidermy, cloning, mummification, freeze-drying, and many more), Furever confronts contemporary trends, perspectives, and relevant cultural assumptions regarding attachment, religion, ritual, grief, and death, and studies the bonds that form between humans and animals, both psychological and physiological.
Trailer
About the director
Amy Finkel is a designer, photographer, documentary filmmaker, and writer. She is the founder and creative director of Sailor Beware, an agency that specializes in web design and video work. She is an instructor at NYU and Parsons, where she teaches classes in web design and documentary film making. Amy served as a judge for the feature-length documentary division for IDA's 2009 Documentary Achievement Awards. She has also been a judge for New York Festivals, in their TV documentary division. Amy also acts as a 'Doctor' for New York Foundation for the Arts' "Doctor's Hours for Filmmakers." Amy holds an MFA in Design and Technology from Parsons, as well as a BA in Theater from Connecticut College. She studied acting at the Lee Strasberg Theater Institute, having been awarded a full scholarship. In 2004, Amy made a documentary about four-string jazz banjo culture entitled "Zing! Went the Strings of My Heart: The Banjomaniacs of Guthrie," which was screened at numerous film festivals and nominated that year for the Pare Lorentz Award by the International Documentary Association. A native of Seattle, Amy lives in Brooklyn, NY.
Notes
Director Amy Finkel, Composer Tyler Sargent and several film subjects will be available for a Q&A after the screening.
Related links