1/1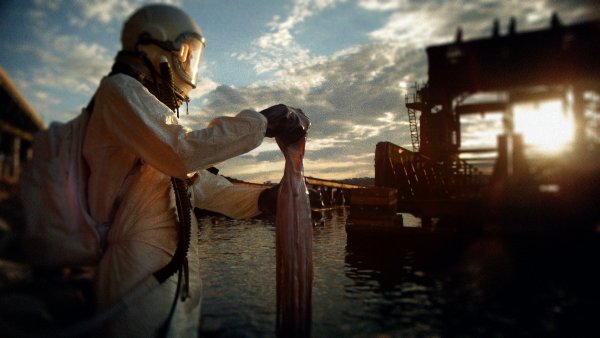 ---
BALDR
East Coast Premiere
Director: Timothy Ziegler
United States, 2012, 7 min
Festival Year:2013
Category:Experimental
Cast:Martin Pfefferkorn, Declan Bennett
Crew:Producers: Timothy Ziegler, Christopher Renton - Screenwriters: Timothy Ziegler - Cinematographer: Bryant Fisher - Composer: Sean Ziegler
Email:timothydziegler@yahoo.com
Synopsis
Somewhere in the depths of our universe, an aged spaceman laments the loss of his only friend--an octopus in a specimen jar.
About the director
Timothy Ziegler is a New York-based writer and director. He is a product of the weakness between a traveling vacuum cleaner salesman and a fortune-cookie heiress. Though he was raised and educated in the rural, Middle West of America, he has done odd-jobs in Los Angeles and Chicago. Mr. Ziegler's past films include "Tesla & the Bellboy," "Pinmonkey" and "Hot Damn, Caravan!"--all of which have won numerous accolades and the respect of his peers. He has no known allergies and has never been to outer space. He has two-arms and a strong will.
Notes
Director Timothy Ziegler and Director of Photography Bryant Fisher will be available for a Q&A after the screening.
Related links