1/1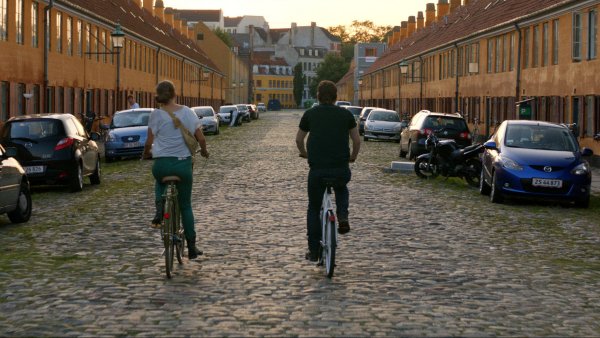 ---
COPENHAGEN
NY Premiere
Cast:Gethin Anthony, Frederikke Dahl Hansen, Sebastian Armesto, Tamzin Merchant, Baard Owe, Mille Dinesen, Olivia Grant, Sune Kofoed, Preben Ravn, Martin Hestbaek, Gordon Kennedy, Helene Kuhn
Crew:Producers: Mauro Mueller, Mette Thygesen - Co-Producers: Mark Raso, David Figueroa García - Executive Producers: Joseph Raso, Daniel-Konrad Cooper, Burton Ritchie - Screenwriter: Mark Raso - Cinematographer: Alan Poon - Editor: Mark Raso - Composer: Agatha Kaspar
Email:copenhagen@fideliofilms.com
Synopsis
After weeks of traveling through Europe the immature William finds himself at a crossroads in Copenhagen. Not just another European city, Copenhagen is also the birthplace of his father. When the youthful Effy befriends the older William they set off on an adventure to find William's grandfather. Effy's mix of youthful exuberance and wisdom challenges William unlike any woman ever has. As the attraction builds and William truly connects with someone for the first time in his life, he must come to grips with destabilizing elements of his family's sordid past.
Trailer
About the director
Mark Raso is a Writer/Director from Toronto, Canada. Mark has been the recipient of numerous awards, including the prestigious Student Academy Award (Oscar®) Gold Medal for his short film "Under". Mark has also been awarded the David Jones Memorial Award for Excellence in Directing and The Hollywood Foreign Press Award for Excellence in Filmmaking. In 2013 he was named to the Tracking Boards "Young and Hungry" list. He has made numerous short films that have played on television or in theaters in over 30 countries around the world. "Copenhagen" is his first feature film. He holds a Masters of Fine Arts in Film from Columbia University in New York. He is based out of Los Angeles and Toronto.
Notes
Producer Mauro Mueller will be available for Q&A after the screening.
Related links