1/1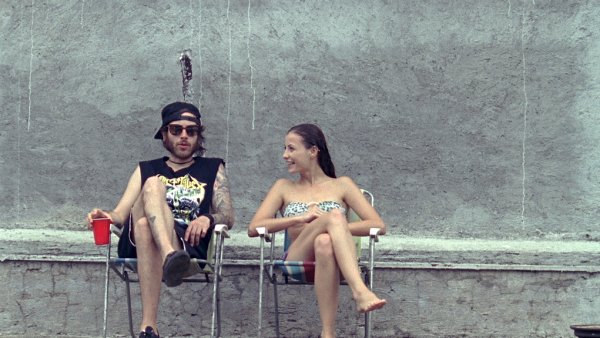 ---
REZETA
East Coast Premiere
Mexico, 2013, 84 min
Shooting Format:Super 16
Festival Year:2014
Category:Narrative Feature
WINNER: Best Actor Female and Spirit Award
Cast:Rezeta Veliu, Roger Mendoza
Crew:Executive Producers: Gerardo Gatica - Producers: Gerardo Gatica - Screenwriters: Luis Fernando Frfas - Cinematographer: Emilio Valdts - Editor: Yibran Asuad
Email:gera.gatica@gmail.com
Synopsis
Rezeta is a 21 year old model born in Albania who arrives in Mexico after making a living out of her beauty all around the globe. She soon meets Alex, a tattooed musician who cleans up the trailer where she waits during a commercial photo shoot. They quickly become friends, and then their relationship becomes something more. This is the story of their complicated romance, set against a backdrop of bands, parties and everyday life in modern Mexico.
Trailer
About the director
Born and raised in Mexico City, Fernando was awarded a Fulbright scholarship to complete a Masters in Fine Arts by Columbia University in New York City. He has worked as a director, cinematographer, and editor for short films, TV series and art projects (Fernando's collaborations as a cinematographer include the work of artist Cyprien Gaillard). His documentary Calentamiento local was awarded the prize for Best Digital Film at FICCO (Festival de Cine Contemporáneo) in 2009, as well as the prize for Best TV Documentary in DOCSDF that same year. Rezeta, his first narrative film, won the grand jury award at Slamdance film festival in 2014. Fernando is currently preparing his second feature for which he was awarded as the winner of the "Bengala Award", a national contest which searches for new stories and ideas to help them become a film.
Notes
Director Fernando Frías and actress Rezeta Veliu will be available for Q&A after the screening.
Related links