1/1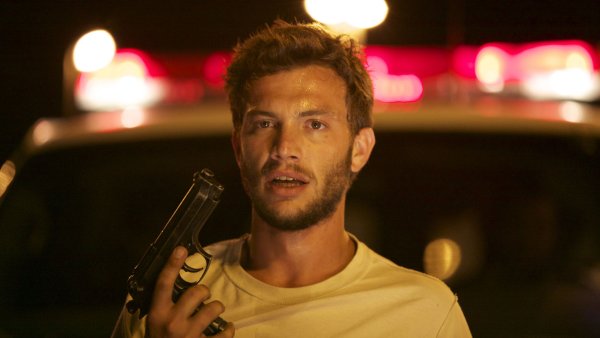 ---
PARADISE CRUISE
US Premiere
Director: Matan Guggenheim
Israel, 2013, 101 min
Shooting Format:35mm
Festival Year:2014
Category:Narrative Feature
WINNER: Best New Director
Cast:Vahina giocante, Oz Zehavi, Salim dau, kais nashef, Eli Altonyo, Oded Leopald, GIil Dasiono, Yotam Yishai
Crew:Screenwriters: Matan Guggenheim - Cinematographer: Florian Schilling - Editor: Dov Shtoyer, Amit Ginton -
Email:matangu@yahoo.com
Synopsis
Dora spends her time photographing Israeli military funerals and commemoration ceremonies. She is trying to capture the face of a soldier that haunts her. When she meets Yossi, a rebellious young man just out of military service, they begin to fall in love. They have an unwritten contract to never speak of their past. But they cannot escape, and their love is put to the ultimate test in this neo-noir drama.
Trailer
About the director
Brooklyn Film Festival alumni Matan Guggenheim is an Israeli filmmaker who, unfortunately, is not related to the Guggenheim Museum. He was born in Jerusalem in 1977 on his father's birthday. In 1999, after three years of weird, ludicrous, intense, crazy and pointless obligatory military service as a combat fighter in the Israel Defense Forces (IDF), he went on to fulfill his Sisyphean destiny by studying cinema at Tel Aviv University. His controversial graduating film "Crickets" dealt with people gambling on terrorist attacks, and won numerous festival prizes including Best Short at the 2005 Brooklyn Film Festival, as well as a special prize from the UN for best political movie at the New York Film Festival, and was exhibited in more than 70 film festivals around the globe. "Paradise Cruise" is his first feature film.
Matan Guggenheim's filmography
Notes
Director Matan Guggenheim will be available for Q&A after the screening.
Related links