1/1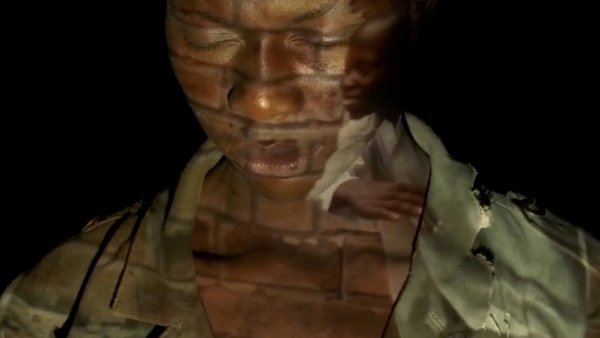 ---
THEY CAME AT NIGHT
NY Premiere
Director: Andrew Ellis & Alex Mallis
Cast:Godefroid Maka, Pascal Kumbawo, Innocent Mbula, La Vie Emmanuel, Emmanuel Anidu, Amandine Namala
Crew:Producers: Lindsay Branham - Screenwriters: Michael Koehler - Cinematographer: Andrew Ellis - Editor: Alex Mallis
Email:lindsay@dtj.org
Synopsis
In a desperate attempt to return home, an abducted child soldier risks his life to flee from Joseph Kony's Lord's Resistance Army deep in central Africa after years of being forced to fight. When capture appears imminent, he encounters a stranger who must decide whether to help him -- risking his own life, and the respect of his community.
Trailer
About the director
Andrew Ellis: creates films that highlight injustice and challenge stereotypes through intimate storytelling with award-winning cinematography. His documentary Figure Father grapples with the emotional challenges of reentry from prison, while his quirky comedic portrait documentary Eleanor Ambos Interiors flips ageism and gender stereotypes on their head. As Andrew's films tour the film festival circuit he remains committed to film education, teaching cinematography at New York University and creating a film education program for a non-profit in Southern California that works with undocumented immigrants. Andrew's latest film They Came at Night combines stylized fiction filmmaking with a concrete social change strategy for communities devastated by war in central Africa. Andrew is now the fulltime Director of Photography for Mediastorm, a digital storytelling agency based in Brooklyn. He also co- founded the collective Nomadique. He lives in Brooklyn, NY.
Alex Mallis lives in Brooklyn, NY. His films have screened at IFF Boston, Hot Docs, DOCNYC, New Orleans FF, UnionDocs, and on The Documentary Channel and BBC News. His short SPOILS, a documentary about dumpster diving in New York City won the audience award at the 2013 Northside Film Festival. Alex is an occupier and created RIGHT HERE ALL OVER, a widely viewed and shared short documentary exploring the community and culture of Occupy Wall Street. As director of photography, he shot Keith Miller's WELCOME TO PINE HILL (Grand Jury, Slamdance 2012) and the upcoming FIVE STAR. Alex is an avid photographer and greatly enjoys the darkroom. He is an MFA candidate for Integrated Media Arts at Hunter College (CUNY) and an active member of the Brooklyn Filmmakers Collective and the Meerkat Media Collective.
Filmmaker's note
They Came at Night is an experimental interweaving of art and social change created to help end Africa's longest running conflict by encouraging communities in central Africa who have been violently oppressed by the Lord's Resistance Army (LRA) to forgive their perpetrators. As the director of They Came at Night, it was my objective to give the audience a hero who challenged their unwillingness to forgive LRA rebel soldiers by creating a story that offers forgiveness as a solution. In twenty minutes, I had to make communities affected by war empathize with the pain a rebel soldier had endured in order to see him, and all the other rebel soldiers hoping to surrender, as valuable human lives. At it's most basic form, They Came at Night is a piece of love propaganda.
Related links