1/1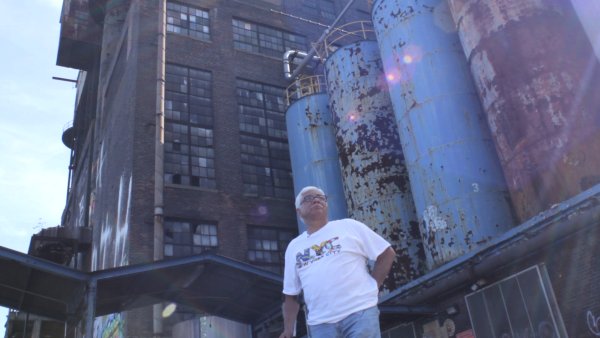 ---
THIRD SHIFT
World Premiere
United States, 2013, 20 min
Shooting Format:HDV
Festival Year:2014
Category:Documentary Short
WINNER: Best Short Documentary
Cast:Juan Mendez, Francisco Ortiz
Crew:Producers: Michael Vass - Screenwriters: Anthony Simon - Cinematographer: Ian Johnson, Tamer Hassan - Editor: Anthony Simon
Email:asimonproduction@gmail.com
Synopsis
Once producing half of the nation's sugar, the Domino Sugar Refinery was an icon of Brooklyn's industrial waterfront, and operated for over a century in South Williamsburg. By the end of 2014, much of the building will have been demolished for new housing, while the rest will be renovated for commercial use. Two former workers who still live only blocks away return to their days at Domino and visit the now derelict space that was part of their lives for 30 years.
Trailer
About the director
Anthony Simon works with fiction and non-fiction filmmaking, music production, and street art. He works professionally as a video editor and has worked with Maysles Films, The Guardian, and The Yes Men. Anthony received his BA at The Evergreen State College and was a fellow at the UnionDocs Collaborative Studio Program. He currently lives in Ridgewood, NY.
Notes
Director Anthony Simon, producer Mike Vass, and documentary subjects Juan Mendez and Francisco Ortiz will be available for Q&A after the screening.
Related links