1/1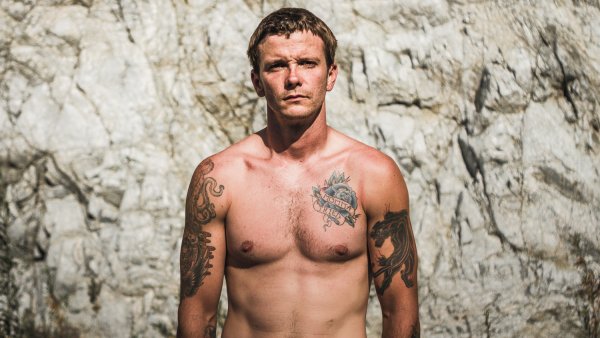 ---
LA MINER
East Coast Premiere
United States, 2014, 24 min
Shooting Format:HDV
Festival Year:2014
Category:Documentary Short
Crew:Executive Producers: Thomas Wood - Producers: Thomas Wood - Screenwriters: Thomas Wood - Cinematographer: Michael Duffy - Editor: Thomas Wood - Composer: Bruce Rogers
Email:thomasrobertwood@gmail.com
Synopsis
LA Miner is the story of a redneck savant and natural story-teller who started mining for gold on the outskirts of Los Angeles after contemplating suicide. It follows him, past other miners, and into the mountains, on a search for gold and the answers to a some tough personal questions.
Trailer
About the director
Thomas R. Wood is a filmmaker and photographer who has only recently conceded to using so much of his full name. Ironically, he does not like to be called, Tom. He was raised in Newport Beach, California. One night, on a breezy pier, he had an opportunity to kiss a pretty, blonde girl who was waiting for him to kiss her. He didn't. All night, he stayed up, reproaching himself. The next night, after saying hello, he kissed her, hard, and again to make up for the night before. He learned opportunity is a thing you make. He delights at the magic of an edit coming together. He looks for those little moments of rhythm and honesty that mean everything in a character. He loves telling stories more than anything, except maybe swimming, a good argument, and the way his wife laughs. He is, incurably, long-winded.
Filmmaker's note
All we ever hoped from this film was a beautiful setting and a few engaging characters. We filmed guns, gold and guts. What we got was honesty, and a little bit of truth. Behind most adventures is a person who wants to know themselves, who maybe can't answer all the hard questions, but who learns that most of the brave parts in the story are going to come in the quiet hours when there is nobody but themselves to answer to. We are grateful to everyone, and especially Pat, for the trust they put in us to share some of their story.
Notes
Director Thomas Wood will be available for a Q&A after the June 6 screening.
Related links