1/1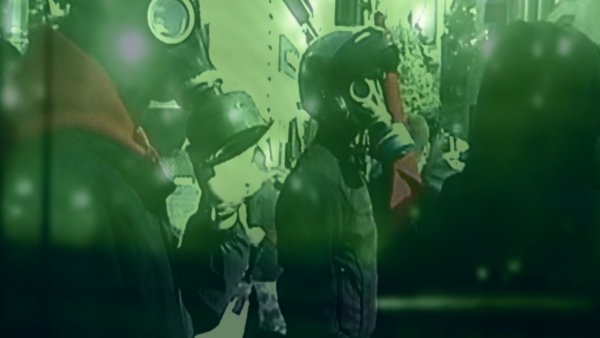 ---
AMYGDALA
US Premiere
Director: Jeannette Louie
United States, 2013, 10 min
Festival Year:2014
Category:Experimental
Crew:Narration: Bettina Lamprecht - Music: Seth Simon - Audio Engineering: Nico Berthold
Email:jeannettelouie@gmail.com
Synopsis
'Amygdala' is a scientific tale. Located deep inside the temporal lobe of the human brain, a small almond-shaped region orchestrates our emotional life. This is the amygdala, which is an ancient biology that deciphers whether an experience is emotionally traumatic or merely anxiety-ridden. It structures our emotional responses to these experiences. 'Amygdala', the experimental video, combines the lyrical tradition of the fairy tale with the vernacular nature of presenting scientific fact to illustrate how the perception of fear operates.
Trailer
About the director
Jeannette Louie is a contemporary artist of Chinese descent who journeys into the dystopic diaspora of the human condition. Creating a nexus between film, animation and photography, her experimental films depict the psycho-geographic terrain of the mind under duress. She has contemplated medical fallacy, mortality and the activation of fear as she follows the relentless drive individuals have as they find a place for themselves within the inexplicable nature of human circumstance. Her films screen globally and have appeared at the Los Angeles Asian Pacific Film Festival (LA), The Black Maria Film & Video Festival (US National Tour), XXIII Message to Man International Film Festival (Russia), Festival Miden (Greece), Big Muddy Film Festival (IL), Cinesonika 3 (Northern Ireland), The Noyes Museum of Art (NJ), File Sao Paulo (Brazil), Stomper (UK & Australia), U.S. Super 8 Film & Digital Video Festival (NJ), Washington Project for the Arts (Washington DC), Athens International Film & Video Festival (OH), Directors Lounge (Germany) Modern Fuel (Canada) and Carnegie-Mellon University (PA). She has received numerous awards and fellowships inclusive of the Rome Prize from the American Academy in Rome, Creative Capital Foundation Grant, Mid Atlantic Foundation for the Arts Fellowship and Yaddo.
Filmmaker's note
"Amygdala" is a scientific fairy tale about the inexplicable. It was created to illustrate an organic form that resides in all of us and is not well understood by the majority. My need to understand this form originated when I was diagnosed with Post Traumatic Stress Disorder. The experience of creating "Amygdala" put the world back into perspective for myself and many others who have subsequently experienced the telling of this tale.
Notes
Director Jeannette Louie and composer Seth Simon will be available for Q&A after the June 1st screening.
Related links