1/1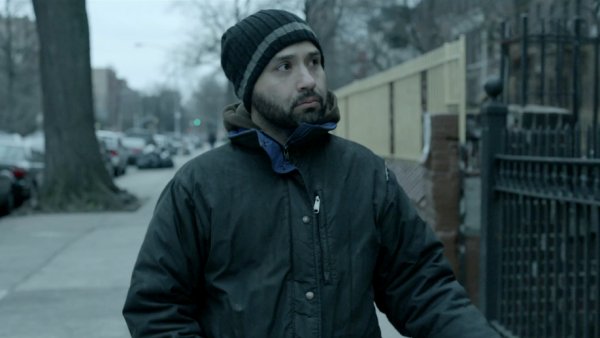 ---
MATEO'S ROOM
NY Premiere
Director: Maximilian Williamson
United States, 2013, 20 min
Shooting Format:HDV
Festival Year:2014
Category:Narrative Short
Cast:Johnny Sanchez, Anthony Laciura
Crew:Executive Producers: Maximilian Williamson, Jana Fredricks - Screenwriters: Maximilian Williamson - Cinematographer: Jeff Melanson - Editor: Maximilian Williamson
Email:maxwilli06@yahoo.com
Synopsis
Mateo is an illegal Mexican immigrant working as a diner-runner on the bleak winter streets of New York City. With nowhere to go, he seeks refuge in the dilapidated home of an unaware elderly deaf man, whom he happens upon during his delivery route.
Trailer
About the director
After graduating from New York University's Gallatin program, Maximilian Williamson briefly worked in Natural History television, working with networks such as National Geographic, NatGeo Wild, PBS, and many more. At the end of 2011, he left the television industry to pursue a career as a freelance director. Since, he has created many successful music videos for well known bands such as Jukebox the Ghost, Basic Vacation, and Kid is Qual. However, his true ambition is to make narrative films with some sort of social relevancy. These narrative films encompass any variety of stories that tackle social issues of poverty, inequality, race, or injustice.
Notes
Director Maximilian Williamson and Director of Photography Jeff Melanson will be available for Q&A after the screening.
Related links