1/1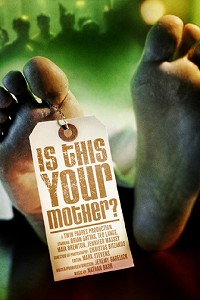 ---
IS THIS YOUR MOTHER?
East Coast Premiere
Director: Jeremy Garelick
United States, 2001, 12 min
Shooting Format:35mm
Festival Year:2002
Category:Narrative Short
Cast:Brian Gaddas - Jennifer Massey - Ted Lange - Maia Brewton - B. Silvern
Crew:Producer, Screenwriter: Jeremy Garelick - Editor: Mark Stevens - Cinematographer: Christos Bitsakos - Original Score: Nathan Barr - Sound: Eric Naughton
Sales:Jeremy Garelick, Los Angeles, CA
Email:mrgarelick@aol.com
Synopsis
A day in the life of a down and out daydreaming diner boy
About the director
Jeremy graduated from Yale University in 1998 with degrees in both Film and Theatre Studies. After working for a year at Creative Artists Agency, he joined director Joel Schumacher as his assistant on the sets of the critically acclaimed Tigerland, Bad Company and Phone Booth. Garelick is currently serving as the Second Unit Director and Associate Producer on Schumacher's Veronica Guerin.
Related links