1/1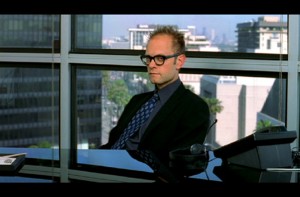 ---
LAUD WEINER
NY Premiere
United States, 2001, 4 min
Shooting Format:35mm
Festival Year:2002
Category:Narrative Short
Cast:David Hyde Pierce - Marisol Nichols - Jake Muxworthy - James Oliver
Crew:Producers: Zeljko Ivanek, Philip Euling - Screenwriter: Philip Euling - Editor: Patrick Flannery, Bambi Sickafosse - Cinematographer: Robert Brinkmann - Original Score: Michael Silversher
Sales:Philip Euling, New York, NY - T: 213-368-4798
Email:pscreen@iname.com
Synopsis
Inspired by the infamous Los Angeles Times-produced cinema trailers profiling different jobs within the film industry, LAUD WEINER* follows Lauden Weiner (David Hyde Pierce) from office to sound stage to star trailer in this 'behind-the-scenes' up close and personal look at the grueling, thankless work of a Hollywood manager-producer. Not!
About the director
After graduating from Vassar College and training at the London Academy of Music and Dramatic Art (LAMDA), Philip Euling worked in the theatre in Chicago and regionally for six years as an actor and director. A move to Los Angeles led to work reading hundreds of scripts and novels for agencies and production companies, including producers Sarah Pillsbury and Midge Sanford, the William Morris Agency, and Rysher Entertainment. He also worked crew-positions on features and TV movies, including jobs on the set of THE CABLE GUY, TALES OF THE CITY, and CANADIAN BACON, culminating in an associate producer credit on the feature film INFINITY. After serving as a production assistant, camera assistant, and director's assistant on so many other people's projects, Philip is glad to have made LAUD WEINER*, his first, albeit very short, short film.
Notes
* - pronounced "loud wine-er"
Related links