1/1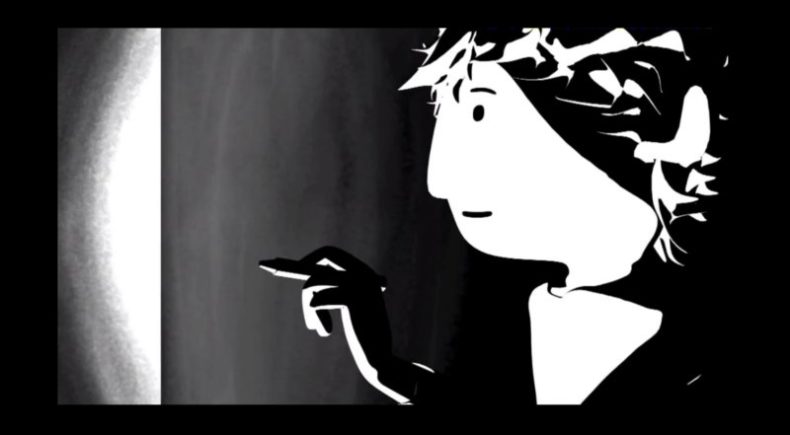 ---
WE WERE COLORS
(Fuimos Colores)
US Premiere
Director: Marcos Almada Rivero & Carlos Azcuaga Hernández
Mexico, 2013, 7 min
Festival Year:2015
Category:Animation
Crew:Producers: Carlos Azcuaga - Editor: Karolina Villarraga - Composer: Cris Cris Van Beuren
Email:melina.diazmercado@canal22.org.mx
Synopsis
Three lonely characters, with very different lives, search for color answers to their particular solitude, in a huge and cold city, eternally set in black and white. One good day, the routine of these three lonely individuals is broken, and they will come upon each other in the monstrous city, to find out friendship adopts many shapes.
Trailer
About the director
Marcos Almada Rivero (Cuernavaca, 1982) Writer and illustrator of children books, he has a Degree in Communication from Iberoamericana University. He specialized in Audiovisual Media and Animation. Later on, he studied a Diploma in Childrens Literature at the same University. Since then, he has worked in several audiovisual projects of different kinds as a writer, illustrator, art professor, art director and animator. In 2008 he published his first illustrated book: "La dentadura de mi abuelo" (My grandfather´s toothpaste) (Progreso). Immediately after that, he started working in a series called "Óscar el tlacuache" (Óscar, the opossum) (Progreso) which counts with five different titles until now, and which had served as a base for different illustration workshops in several cities of Mexico. He has also illustrated youth literature with books as "Copo de Algodón" (Cotton Flake) (El Naranjo editions) and endless teaching and informative texts, among which the series "Economía para niños") (Economy for Children) (Correo del maestro) stands, and "Salvavidas" (Lifesaver) (Norma), that is about bullying in schools. In 2011 he won the "Invenciones" (Inventions) prize in the Album Book category with the text and illustrations of "¿Qué le han hecho a nuestro techo?" (What have they done to our ceiling?). Some of his books have been selected for the National Reading Program. At the same time, he has been invited as a workshop teacher at events such as the Feria del Libro de la Ciudad de México (Mexico´s City Book Fair) and the Festival de Cine en el Campo (Movies Festival at the Country), in the later going to marginal Mexican communities to impart Animation Workshops for little children.
Carlos Azcuaga Hernández (Mexico City, 1981) Animator and realizer from Iberoamericana University, where he got the Comunication Degree. After working as a web and graphic designer in publicity for the Gaudelli MCW mexican agency, he emigrated to Barcelona to course the Master in Animation at the Universitat Pompeu Fabra (Pompeu Fabra University) where he then served as a teacher in the subjects of Character Animation and Animation History. During his stay in Spain he also worked in recognized animation production companies such as Urano Films and Mago Production. As his Masters final thesis he co-writed, animated and produced the animated documentary short film "Migrópolis", directed by the Colombian realiser Karolina Villarraga, which he later converted in a television series of 15 chapters that are co-directed and co-writed with Villarraga, and the first season is transmitted by RTVC-Señalcolombia, cultural public Colombian television. In 2012 he became a co-founder partner of Villarraga in MicuFilm production company for which he conceived and directed animated commercial and independent projects from Mexico City. At the same time he is an assigment professor at the Iberoamericana University, besides writing about animation movies and following all kind of sports in his free time.
Related links