1/1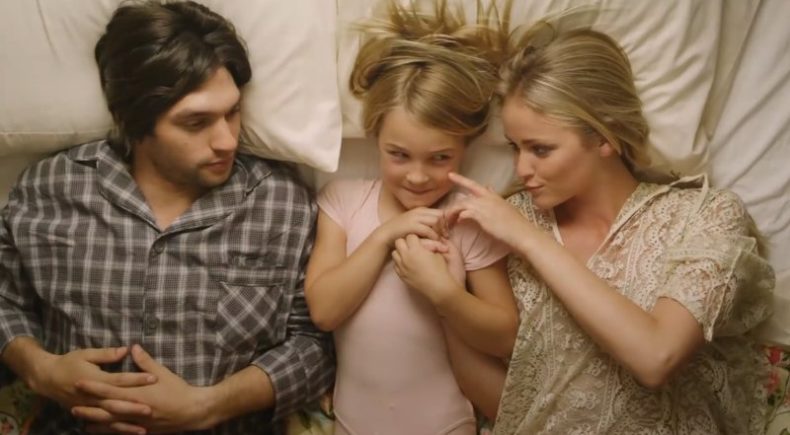 ---
LAY IT ON ME
East Coast Premiere
Director: Michelle Larkin
United States, 2015, 9 min
Shooting Format:RED
Festival Year:2016
Category:Narrative Short
Cast:Pilar Arias, Guillaume Campanacci, Naomi DeLaCruz
Crew:Executive Producers: Michelle Larkin - Screenwriters: Michelle Larkin
Email:michelle_larkin@sbcglobal.net
Synopsis
If this mattress could talk.... It would share a series of sincere, relatable stories about the human condition.
Trailer
About the director
Lay it On Me" is Michelle Larkin's directorial debut. She has been producing music videos, commercials and videos for over 15 years. Michelle is one of the leading music video producers in the field. She has 2 back to back VMA wins for Best Hip Hop video of the year for Nicki Minaj' s " Superbass" in 2011 and Drake ft. Lil Wayne' s " HYFR" in 2012 . "HYFR" also won best video of the year at the Juno Award in 2013. She recently won a Much Music Award for Best Hip Hop Video for Drake's "Worst Behavior." Her credits include Britney Spears, Prince, Justin Beiber, Lil Wayne, Bruno Mars, Akon, 50Cent, Drake, Nicki Minaj, Pharrell, DJ Khaled, 2 Chainz, Rick Ross, Wu Tang Clan, Trey Songz, David Guetta, Mary J Blige, James Blunt, Robin Thicke, The Wanted, Avenge Sevenfold, Marilyn Manson, Modest Mouse... When she isn't producing commercials or videos for superstar rappers or athletes she is most likely working on her first passion which is writing. She is currently working on several independent creative projects. She has finished her first short film. Michelle's film "Lay It On Me" has been accepted to the LA Indie Film Fest, The International Film Fest Nice, The Brooklyn Film Fest, and Roma DOC. Michelle won Best Director of a short film at The International Film Festival Nice and won Best Shorts Competition March 2016.
Notes
Writer/Director Michelle Larkin will be available for Q&A following both the June 7 and June 11 screenings at Wythe Hotel.
Related links