1/1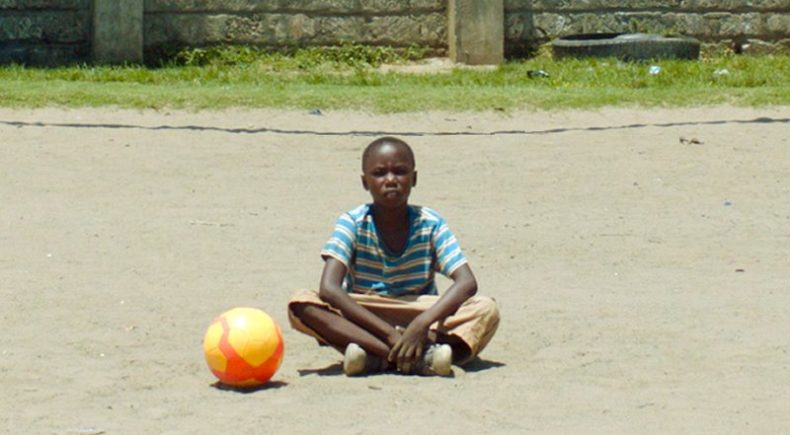 ---
MDUDU BOY
World Premiere
England, 2016, 20 min
Shooting Format:2K
Festival Year:2016
Category:Narrative Short
Cast:Bahati Baraka, Antonina Akinyi, Floria Atieno, Betty Mbuche, Modi Juma, Johansen Owino, Ronald Ngala, Cindy Mbae, Mohammed Mwangale Kazungu, Oliver Musembi, Victor Wanyama
Crew:Producers: Dominic Tighe - Screenwriters: Ella Smith - Cinematographer: Michael Lebor - Editor: Dylan Quirt - Composer: Alex Baranowski
Email:hello@mduduboy.co.uk
Synopsis
Football is Mdudu Boy's world. But he isn't allowed to play with the big boys as he might get 'stepped on.' Asking why he's called MDUDU it's pointed out that to things smaller than him, he is a GIANT. The story follows our hero as he grows in confidence and realises his potential. Shot on location in Kenya, we bring together genuine people from the local community and from local charities to tell this heart-warming story.
Trailer
About the director
Ella Smith is an award winning British actress who has worked on films such as The Voices (Sundance) , Cinderella (Disney) and Kill Your Friends (TIFF). She has worked with Oscar-winning director Danny Boyle a number of times and since his championing of her first script Mdudu Boy, she has begun writing many more including a full-length, female character-driven Kenyan feature based on the true events of one girl's journey into womanhood beginning on the streets of Mombassa and eventually changing the course of history for Kenyan women. Since completing MDUDU BOY which is her first film as a writer/director, Ella has directed & written several more short films in Los Angeles such as "Losing My Accent" and "Green Wedding" and is in development for her Parisian screenplay "The Seine" a bitter-sweet romantic comedy (co-written with Jessica Swale). She is also currently developing her original TV show "Bad Mona" a dark comedy about perspective.
Filmmaker's note
This film was always about learning the craft of making films. As first time film-makers, we were teaching ourselves as we went with open hearts, minds and a dose of fear. After most meetings with film-houses, Dominic Tighe (Producer) and I would huddle in the street in an effort to dissect the complicated language thrown at us; What's an ND filter and will the lenses withhold the dust and heat of Mombassa? Does production insurance cover us in an anti-terror travel zone? How will we work with the actors in Swahili? We talked through everything and researched what we could. But we always knew that the film and story was bigger than us, and that working with the local community in Kenya would teach us everything and more. We knew the universal power of football and childhood heroes. I wrote this film in 2014 after I was moved by a particular boy's story that echoed the independent strength & spirit of the Kenyans I had met there. But now, having delivered Mdudu Boy, I draw huge parallels with the fight of film-makers too.
Notes
Writer/Director Ella Smith will be available for Q&A following the June 12 screening at Wythe Hotel.
Related links