1/1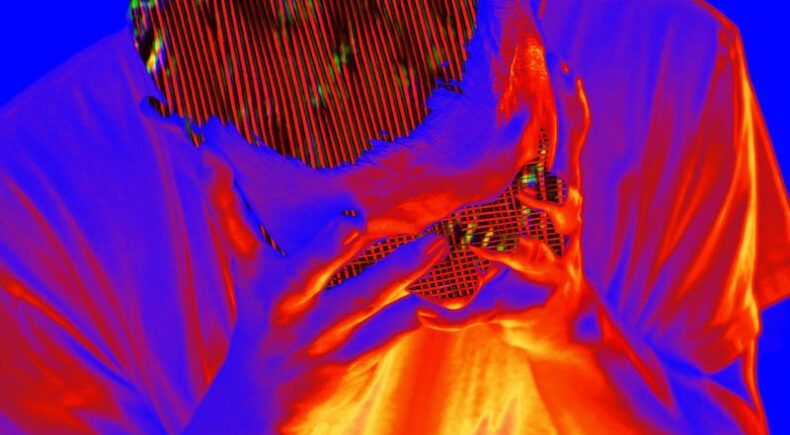 ---
INTERFACE
US Premiere
Taiwan, 2015, 3 min
Shooting Format:Digital, RED
Festival Year:2016
Category:Experimental
Crew:Sound Design: Mel Hsieh - Cinematography: Lynna Chen | Kat Yi - Animation: Mel Hsieh - Production Team: Chien Wen Lin, Kiyoshi Hamano
Email:melhsieh716@hotmail.com
Synopsis
This animated film rests on the idea that digital media is like a transparent, thin layer of skin that shields our notion of self, and also the ability to transform and change. Like a self-portrait made of assemblages, the film investigates coexisting multiple digital identities to convey the message that "the best interface is no interface". Assuming that the digital phenomenon is reshaping our culture, the film aims to synthesize and decode the compression of an over-connected modern society by visualizing that which is lost in translation and the art of error.
About the director
Mel Hsieh is a Creative Director and a Visual Artist who constantly looking for avenues of expression that combine new media and moving image. He also collaborates in the music Art, Music and Fashion industry as an Art Director. At age 17, Mel was nominated for the award of British Young Designer of the year (2005). He graduated from Central Saint Martins College of Art and Design in London (2009) and won 1st prize winner for the D&AD student Awards. Mel received his SVA Paula Rhodes Memorial Award for Exceptional Achievement in MFA Computer Art at School of Visual Art (2015) and student winner of Red Dot Awards in their Film Art category. His film "iNTERFACE" has won numerous of international awards and continues to screen at art and film festivals. His works related to subjects of Identity and body, phenomenology, surrealism and lucid dream as representation of reality that animation could facilitate a film taking place within the mind.
Filmmaker's note
I am a Visual Artist who is constantly exploring avenues of expression that combine phenomenology, psychology and philosophy to translate the art of error. As a child of the 80's, I was born into color. Since then, the world has been digitized and the speed of information is overloading our minds. This digitizing phenomenon is like a transparent thin layer of skin; it shields our notion of self, and also the ability to transform and reshape our identity and body. We are at a "mirror phrase" stage of virtual reality and I wonder how many mega-pixels can define our existence. As part of that movement, my art synthesizes and decodes the compression of our over-connected modern society and self awareness.
Notes
Director Mel Hsieh will be available for Q&A following both the June 5 screening at Wythe Hotel and the June 11 screening at Windmill Studios.
Related links