1/1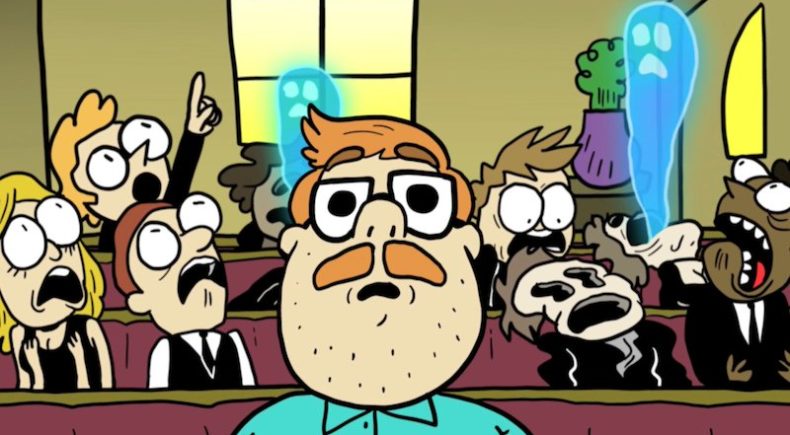 ---
PEACEFUL REFLECTIONS OF THE APOCALYPSE
East Coast Premiere
United States, 2015, 3 min
Festival Year:2016
Category:Animation
Cast:Henry Zebrowski
Crew:Written & Directed by: Tom Hunt - Illustrated by: KC Green - Animated by: Robert Paynter
Email:tomhunt.us@gmail.com
Synopsis
A man recalls his brief foray around town immediately following the Rapture.
About the director
Tom Hunt resides in Brooklyn, NY where he makes cartoons and other jolly videos at Chestnut Walnut Unlimited, an international production company founded by himself and comedian Joe Pera. Chestnut Walnut Unlimited's first animated pilot, Joe Pera Talks You To Sleep, premiered on Adult Swim in March 2016. Aside from Adult Swim, Tom's worked with Comedy Central, IFC, and a bunch of other fun places he can't remember at the moment.
Notes
Director Tom Hunt will be available for a Q&A following both the June 8 and June 12 screenings at Windmill Studios.
Related links