1/1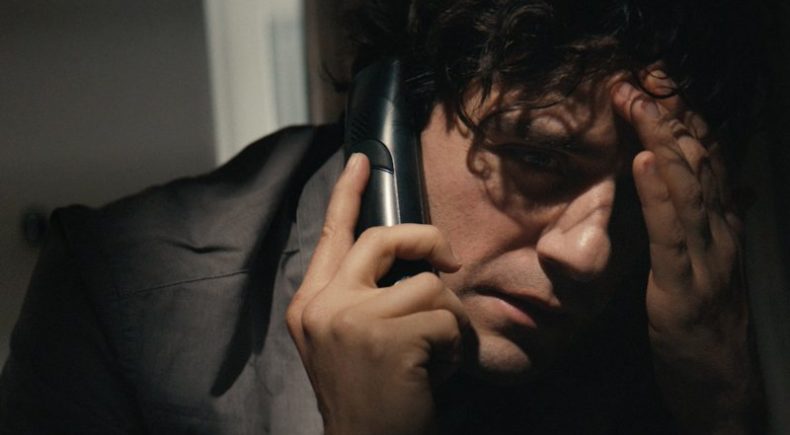 ---
LIGHTNINGFACE
World Premiere
United States, 2016, 19 min
Shooting Format:Digital
Festival Year:2016
Category:Narrative Short
Cast:Oscar Isaac, Tim Rock, Kristen Wiig (voice), Erika Rankin (voice), Julie Petsos (voice)
Crew:Hair, Makeup, and Prosthetic Designer: Lexan Rosser - Original Music and Sound Design: Justin Hori - Costume Designer: Stacey Berman - Editor: Bryan Gaynor - Production Designer: Chris Trujillo - Director of Photography: Daniel Katz - Executive Producers: Kristen Wiig, Taryn Benesta, Oscar Isaac, Zach Lasry - Produced by: Brian Petsos, Cary Flaum, Milos S. Silber, Todd Wiseman Jr. - Written & Directed by Brian Petsos
Email:nobody@asaboteur.com
Synopsis
An origin story, of sorts -- LIGHTNINGFACE stars Oscar Isaac as Basil Stitt, who in the aftermath of an inexplicable incident, decides to sequester himself inside his apartment, setting the stage for a profound transformation.
Trailer
About the director
After graduating from art school in Chicago, Brian Petsos eventually began acting and improvising. While in the conservatory at Second City, he started writing, and in time began making films. Today Petsos lives in New York City, where he is staunchly focused on writing, directing, and producing his distinctly flavored work. He produces his films under the A Saboteur banner, a company started with the explicit mission of creating innovative, original, boundary-pushing films that challenge traditional expectations and underline artistic integrity. His previous effort, TICKY TACKY (also starring Oscar Isaac), premiered online in late 2015 after a substantial festival run, garnering considerable attention and publicity.
Notes
Director Brian Petsos will be available for Q&A following the June 7 screening at Wythe Hotel.
Related links