1/1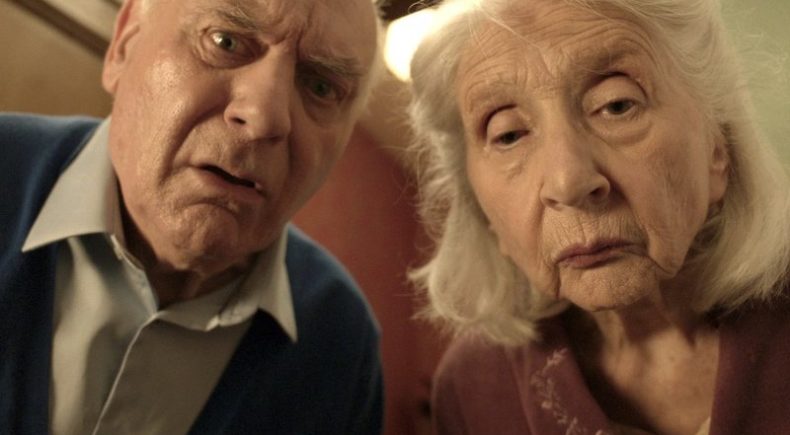 ---
ALBERTINE
NY Premiere
Director: Alexis Van Stratum
Belgium, 2015, 20 min
Shooting Format:HD
Festival Year:2016
Category:Narrative Short
Cast:Jacqueline Staup, Bernard Jousset, Nicole Colchat
Crew:Producers: Gabriel Vanderpas, Patrick Hernandez - Screenwriters: Alexis Van Stratum, Gregory Lecocq
Email:distribution@baganfilms.com
Synopsis
Since the death of her husband, Albertine, 81, was isolated from the world and disconnected from all social life, apparently waiting for death impatiently. One evening, while the old lady tries with difficulty to change a light bulb in her living room, Ms. Liétard, the tattletale of the building, showed up at her place. Determined to give her a hand, this lead to the introduction of the neighbor in the apartment.
Trailer
About the director
Born in Wilrijk (Belgium) in 1976. Bilingual (French/Dutch) actor, writer, teacher, film- and theatre director, Alexis van Stratum was educated at the Theatre Conservatory of Antwerp and at INSAS (Brussels). He wrote and directed the plays "Hystéries" and "Kafka, les années Felice", a biographical musical about Kafka's love life and co-wrote and directed the short films "Albertine" and "Classes Vertes". He is intrested in the irrational side of human beings and themes of love, aging, exclusion of the scapegoat and addictions. In a colourful world with largely female characters, Alexis is looking for the small line between humour and tragedy.
Notes
Producer Patrick Hernandez will be available for Q&A following the June 6 screening at Windmill Studios.
Related links